Remember when Nicole (Snooki) Polizzi and Jenni (JWoww) Farley were just two single gals living the Jersey Shore dream? Long gone are the days of Smush Rooms and hot tub debauchery. These days, Snooki and JWoww are more likely to be found running after their young children with their husbands, Jionni LaValle and Roger Matthews. Mother to Lorenzo and Giovanna, Snooki finds herself getting her inner Martha Stewart on as she navigates the world of DIY kids' birthday parties and family crafts. Meanwhile JWoww is busy raising daughter Meilani while she and hubby Roger await the birth of their baby boy this spring! Reality Tea, along with a handful of other media outlets, recently got a chance to sit down with the BFFs to chat about their new filter-free show "Snooki & JWOWW: Moms with Attitude," on millennial mom-focused network Awestruck. As always, the ladies kept it real!
If you could deliver one message to your fans, what would it be?
Jenni: "My message is for all the millennial moms out there. I'm just all about standing your ground on what really matters to your children. I know in the last few years it's been really hard for women because they get torn in so many directions or they get judged for how they raise their children – whether they're pro-vaccine, anti-vaccine, pro-this, anti-that. I'm all for self confidence and standing your ground and what you truly believe in."
Nicole: "Agreed. Also, we want to keep the realness on our show of who we are…we just want to be 100% real when it comes to who we are and our parenting, and being moms. But not being regular moms – we're the cool moms! Just like, you know, Mean Girls. So, we're good parents, but at the same time, we still make time for ourselves when we can. I think what makes you a great mom is you obviously dedicate all of your time to your kids, but you also need to make time for yourself."
CLICK THE CONTINUE READING BUTTON FOR MORE!
Jenni: "I think that's super judged right now. God forbid if a mom goes out with her girlfriend for a night or gets her hair or nails done! Like we're not supposed to live like that anymore after you have a child."
What would you tell your "pre-mom" self?
Nicole: "I would tell myself not to judge moms with their kids. Like when I was 18 or 19 and I would see a mom screaming at their child in public, I'd go, 'Oh my god – how terrible! I would never do that.' And now I'm that mom saying 'I'm gonna crack you' in the store!' So I feel bad that I judged, but I think we all do that."
Jenni: "Two things: first, it's so much harder than you think – raising a child. When I used to look at parents, I'd think, 'Oh my god, that looks so easy, I could do that.' It is not easy. It's fulfilling, but it is not easy. And second, I was so against co-sleeping until I had my daughter, but we cuddle every night together. "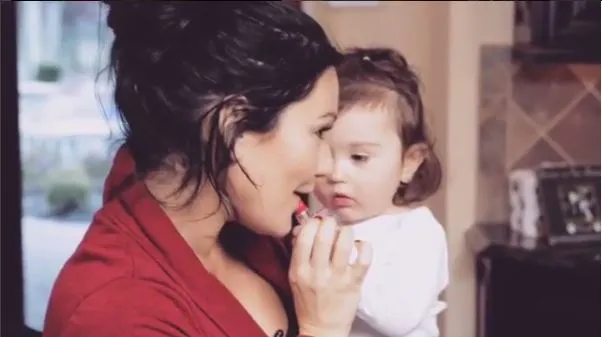 How have your own parents influenced your parenting?
Jenni: "I'm day and night when it comes to my parents. I was also born in 1985, and I'm just surprised that I lived and I made it through with how I was raised back then. I laugh every time because my parents and a lot of others were just so easygoing. I didn't have a cell phone or a pager. You just kind of hung out with your friends and called when you wanted to call. I know I'm gonna be so up my kid's ass when they're out with their friends! I'm gonna be calling and texting every five minutes. My dad was just very nonchalant about it and was just like 'Yeah, see you when you get home. Make sure you come home before the streetlights come on.' And that's not going to be my style – I'm gonna be crazy."
Nicole: "I agree. My parents were generally a little strict – that's why I kind of rebelled a little bit. But when you're getting older and going out and not coming home till late at night (and my mom was sleeping) – I can't do that [with my kids]. I'm going to be just like Jenni , waiting outside the bar and the club – or even be in there with them, just making sure everything is okay. But when it comes to being like my parents, my mom was always showing so much affection and love, always giving hugs, so any chance I get I'm always telling Lorenzo I love him – basically over-giving affection (Jionni always says I'm making him 'soft!'). But I want my kids to make sure to know that I love them. And I want him to, when he [Lorenzo] meets a woman one day, to share that affection with her. I just want my kids to be respectful and nice, but also be able to show their emotions and be cutie pies."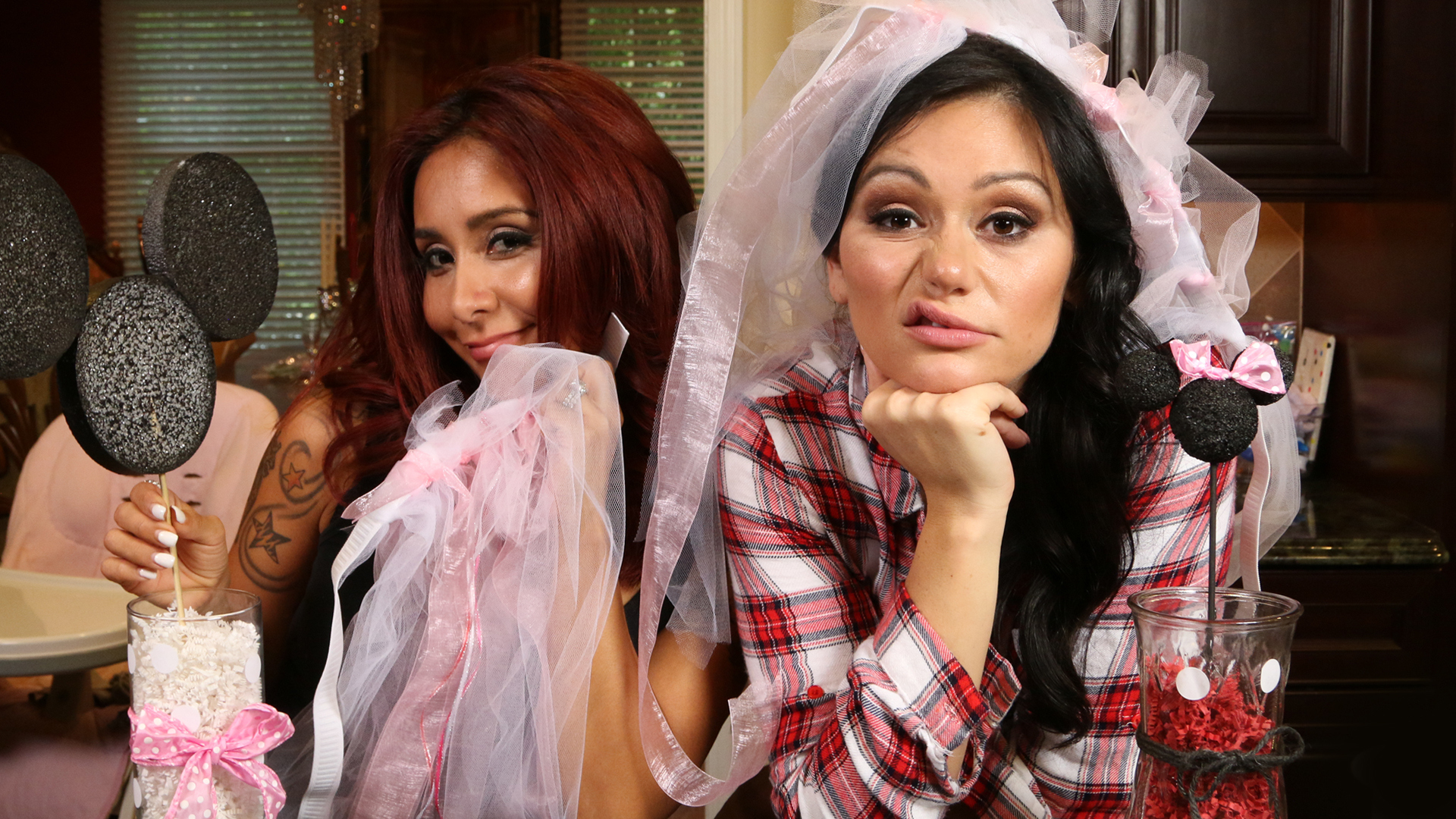 How does your show reach the Martha Stewart types out there (with all of its DIY craftiness)? And what would Martha think of your show if she saw it?
Nicole: "Martha would probably hate it! I'm a huge Martha Stewart fan. I don't try to be her, but I love her craftiness. I buy all of her products – I love her stuff. But me and Jenni are definitely more loosey-goosey than Martha Stewart."
Jenni: "If you watch any of the episodes, you won't take us seriously. We're just trying to have fun. And I've learned – even though I'm a huge Martha Stewart fan, like Nicole – it's really hard when you have 1 and 2-year olds running around your house screaming, picking boogers…you have to learn one day just to stop being so anal like 'Oh my god, my house isn't perfect, my kid can't be doing this in front of my friends!' and just laugh at it. And that's exactly what me and Nicole do, and we'd like the viewers  to do it too."
Nicole: "I think our show in general is just very refreshing because we're real about things. We swear in front of our kids. It happens. We're human. We want to go out and have time for ourselves. It happens. We're moms, but we're human. Trying not to be the perfect parent is what makes you the best parent."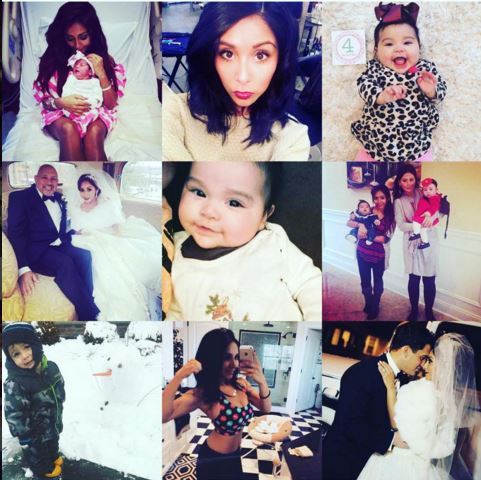 What's one thing you hope your kids say about you when they're gown up?
Nicole: "I would love for my kids to say that I'm a loving, nurturing, and supportive mom because that's how I envision myself to be. That I support them no matter what they want to do, even if I don't necessarily agree with it. As long as my kids are happy, that's what makes me happy."
Jenni: "That's a tough one. It comes down to when my kids get older, I want them to have such a high regard for me that they never want to disappoint me. And that they're always thinking about their mom and their dad, no matter what choices they make in life. Because they've put us in such high regard, that they care about us so much and value our opinions – because we did raise them the best that we could – that they make life choices that make us proud as parents instead of sad or mad or angry. That's really what I hope. That's how I felt about my father – that he did the best he could for me, so I never wanted to upset my father. I hope my kids feel the same way, that they would…want to make us proud."
Nicole (to Jenni): "I don't think your kids are ever gonna f**k up because you're terrifying, and so is Roger!"
Jenni: "I don't want them to fear me – not fear! I just want them to be like 'I want to do this because it's going to make mommy really happy. "
Nicole: "They're gonna be legit fearful."
Jenni (laughs): "Noooo."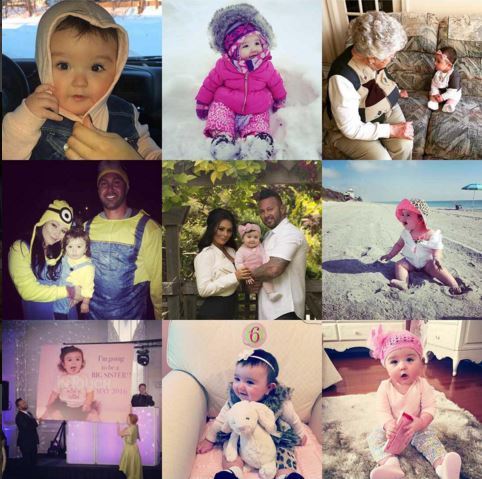 So, Jersey Shore's famous motto was "Gym, Tan, Laundry." What would be your new mom motto?
Snooki: "Wine, wine, and wine. (laughs) Or maybe diapers, wine, gym."
Do you watch any reality TV? What's your favorite show?
Nicole: "I'm obsessed with reality TV! And it's cool, since we've been in reality for so long and we know how it goes, me and Jenni can sit together and watch a scene and go 'that's bullsh*t, that's totally fake, that's set up.' It's more interesting now because it's kind of like you know the behind-the-scenes stuff that nobody else knows. It's kind of like you're 'in on it.'"
"I'm excited for Mob Wives. I love watching the Kardashians – I love Khloe!"
Jenni: "Making a Murderer was a phenomenal documentary."
Nicole: "That was insane!"
I know! I live just two hours from the town where it takes place.
Nicole: "Don't ever go there – they'll frame you!"
Jenni: "I would have to say, that's where my reality is starting to go [murder mysteries, crime investigations]."
Nicole: "I walk into Jenni's house and she's always watching Law & Order or or the ID Channel. I think she's trying to be, like, a lawyer."
Jenni: "I'm going to commit the perfect murder. (laughs)"
Nicole: "Because you wanna kill Roger if he ever cheats on you."
Jenni: "Yeah, if he ever cheats or lies, nobody will ever know what happened."
Nicole: "You're psychotic."
So, do you think Steven Avery is guilty?
Jenni: "Okay, so Nicole sent me a link after we watched it and honestly – because I was petitioning for him – now I'm starting to question it [his innocence] because there was a lot of hard evidence against him that was not shown in the documentary."
Nicole: "But then, the filmmakers who made the documentary are saying that evidence wasn't factual. But it was put out in the press just to show another side. So I think he's innocent. And I just read he got a new lawyer, so hopefully sh*t will happen."
Jenni: "But, Nicole, Nancy Grace interviewed him like 10 years ago with that evidence –"
Nicole: "She's insane!"
Jenni: "The back and forth on it is f**king driving me up the wall! Did he do it? Did he not do it? It's so annoying. That's why I think I'm so upset about it – because you just want to think he didn't do it, and you just want to root for the guy. I don't know. It's crazy!"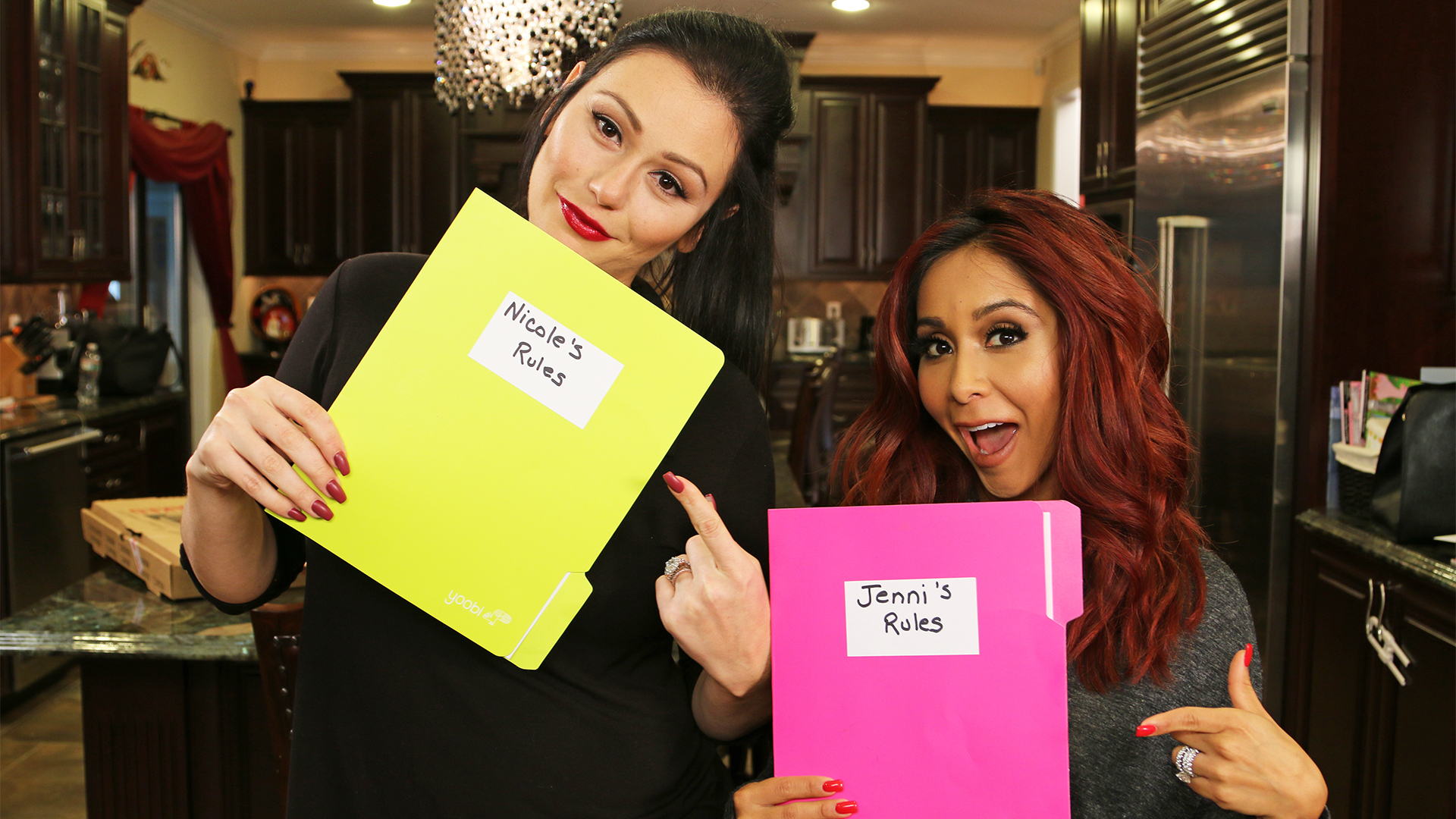 So, lastly, since you're both young moms: what's one piece of advice you can give young moms out there?
Nicole: "I would say don't worry so much about being the perfect mom. When you're young and pregnant, you're getting advice from everywhere – your mother, your grandmother, everybody – and there's a lot of pressure to just be a great mom. When I got pregnant, I was 24 and I had no idea what was going on. I'd always wanted kids, but I had no idea how to hold a baby, let alone change a diaper. So I was terrified I was going to be this awful mom. I worried so much, gave myself stress during the pregnancy. But once I had Lorenzo, everything came so naturally. So if you're worried, don't even stress. It will all just come naturally."
Jenni: "I agree."
Check out Snooki and JWoww's new show, "Snooki & JWOWW: Moms with Attitude," on Awestruck, a network and lifestyle brand for millennial moms, available on YouTube, Facebook and Verizon Wireless' go90 service!
TELL US: WILL YOU BE TUNING IN? DO YOU THINK SNOOKI AND JWOWW HAVE CHANGED FOR THE BETTER SINCE THEIR JERSEY SHORE DAYS? 
Photo Credit: Awestruck/Instagram