It's reunion time for the cast of Teen Mom 2 and part one is going to ease us into everything without too much craziness. Well, unless you count Jenelle Evans and new husband, David Eason, who just can't help themselves. But before we go there, the whole cast is on the couch, with a giant macramé pacifier sitting behind them, just in case you didn't catch that the show has "mom" in the title. All the ladies look fresh and lovely, but Jenelle already has a sourpuss face, magnified by her hair darkened and pulled back in a severe ponytail. I guess I can't blame Jenelle; it's going to be a long day for her. Dr. Drew plugs the finale of Teen Mum, which is the UK version of Teen Mom and if you're not watching, you definitely should. Those Brits have nonstop baby daddy drama and I couldn't help but get sucked into the whole season. But I digress….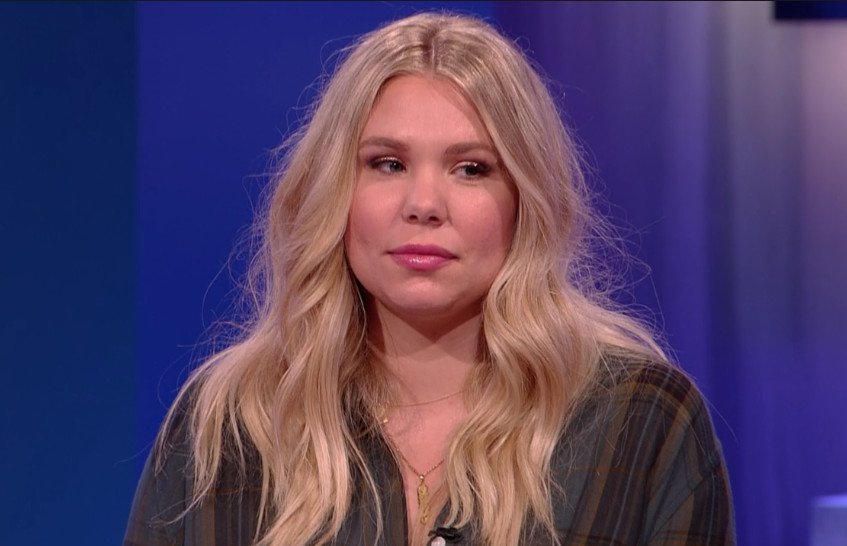 Kailyn Lowry is first for a solo conversation with Dr. Drew and he marvels at how much change she had packed into this season between getting divorced, having a new pregnancy, finally earning her college degree and ending the season with the birth of her third son, Lux. That name makes me cringe but whatever, at least she finally named him.
Dr. Drew asks if she's done having kids and she says yes, she doesn't even want to try for a girl because she doesn't think she could handle a smaller version of herself. Plus, she is already having issues with Lux's dad, who she hasn't had any contact with in over a month. She's optimistic they will figure it out but he also spent her whole pregnancy cheating on her, so he doesn't exactly sound like the most stand up kind of guy. Dr. Drew presses her about getting a therapist because her "picker" that picks the men in her life is broken. Dr. Drew must be a Bravo fan since this is a classic Patty line from Millionaire Matchmaker. Kail knows it and says she has a great group of friends that get her through the hard times and are extremely supportive. She updates us on her relationship with ex-husband, Javi Marroquin, saying things have been going well with their co-parenting but admits that she's been avoiding him leading up to the reunion. He will be out later, so for now, we have to settle for moving on to Leah Messer.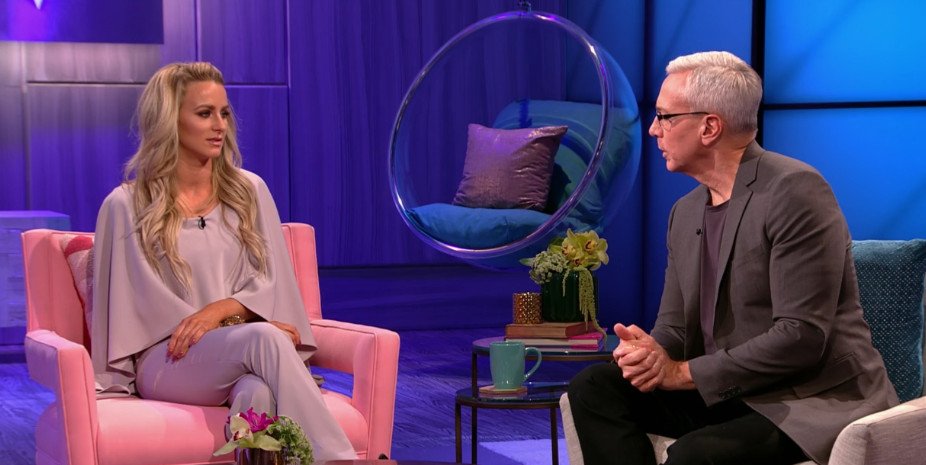 Leah had a pretty boring season so she doesn't spend much time on the solo couch but Dr. Drew talks to her about balancing Ali's health problems with raising the girls and Leah admits it's a challenge. She doesn't really answer what she's doing with school but still wants to pursue being a motivational speaker. Dr. Drew asks her about ex-husband Jeremy Calvert's relationship with Brooke and Leah describes it as toxic. This sets Dr. Drew up for asking if there is any truth to the rumors that they are working things out and Leah immediately shuts that down, saying they are definitely not working things out.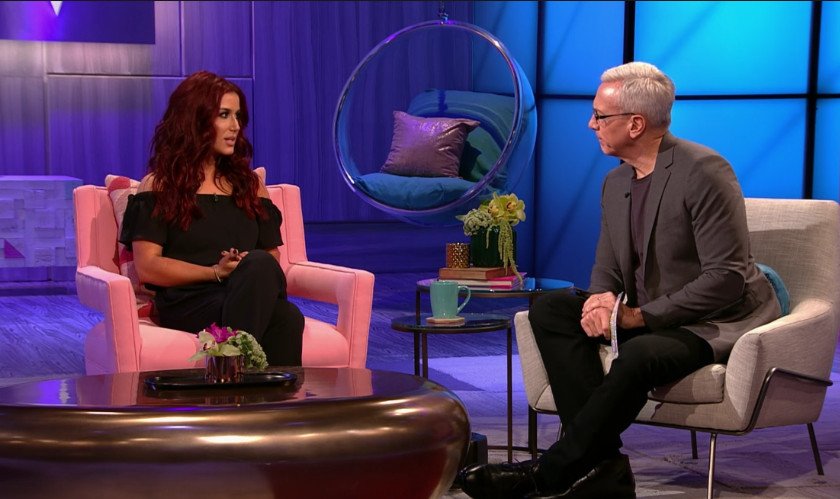 Onto Chelsea DeBoer, who looks amazing for this reunion. Dr. Drew jumps right in and asks about Aubree's relationship with her dad, Adam Lind. Chelsea says she does her best to explain things in an age appropriate manner but she does feel a lot of guilt or giving her daughter a drug addicted father. Now that she has baby Watson at home, she sees how different the whole pregnancy and newborn phase is when you're with a loving and supportive man. She gushes about husband Cole DeBoer, saying she is in a really good and happy place right now.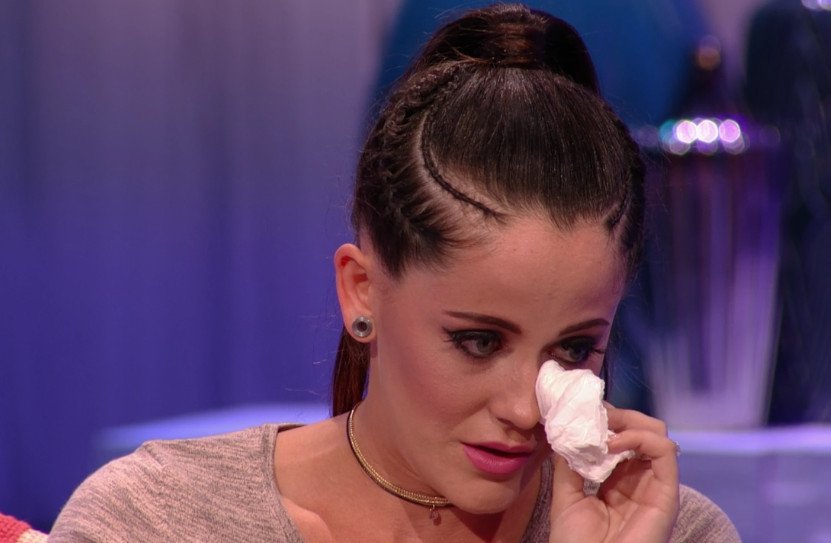 Jenelle arrives for her turn with Dr. Drew and she cries through the montage clips of her season. She says she is crying over the footage of her wedding and the cameras cut to an equally emotional David, sitting backstage. But the tears quickly turn from sad to angry as she talks about how she doesn't care about how mom Barbara Evans felt about not being invited to the wedding, especially after leaning Barb recently sold three stories about her to the press. She says she doesn't care but sobs about her mom not being there to help her with her dress so Dr. Drew points out that Jenelle does care, she is just angry. Jenelle doesn't challenge Dr. Drew and his forceful identification of her feelings but David is seething backstage. It's about to get a lot worse as Jenelle talks about how smart, passionate and protective David is because Dr. Drew would rather address David's scary anger issues and asks Jenelle if she understands why people are scared of him. Jenelle shrugs it off and deflects by saying that ex Nathan Griffith has charges against him for strangling his girlfriend and he's the real abuser. Then she accuses him of giving Kaiser a hand mark on his bum.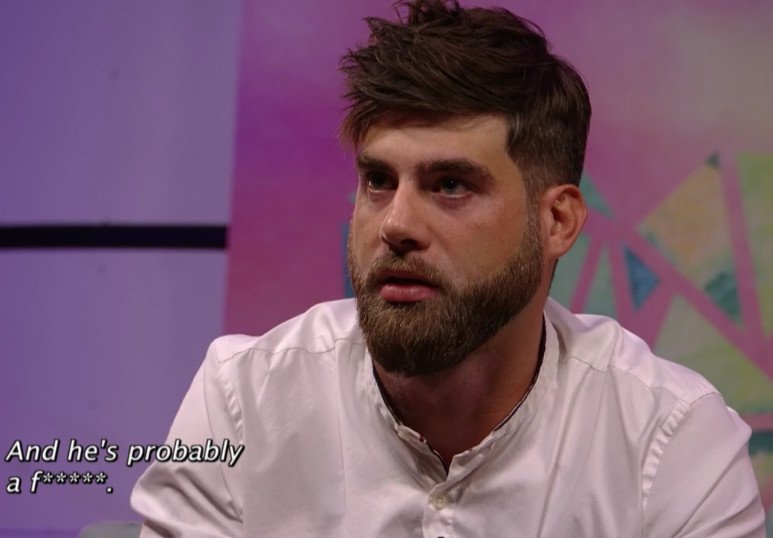 David is grumbling and cursing every time the camera cuts to him and already threatening to leave, which I think we all knew was coming. David claims he will tell Dr. Drew exactly what he thinks of him when he's called out but instead, he comes and gets Jenelle during a break and informs her they are leaving. Hand in hand, they march out, with Jenelle saying she can't just let her husband go back to the hotel by himself. Ummm, yes you can.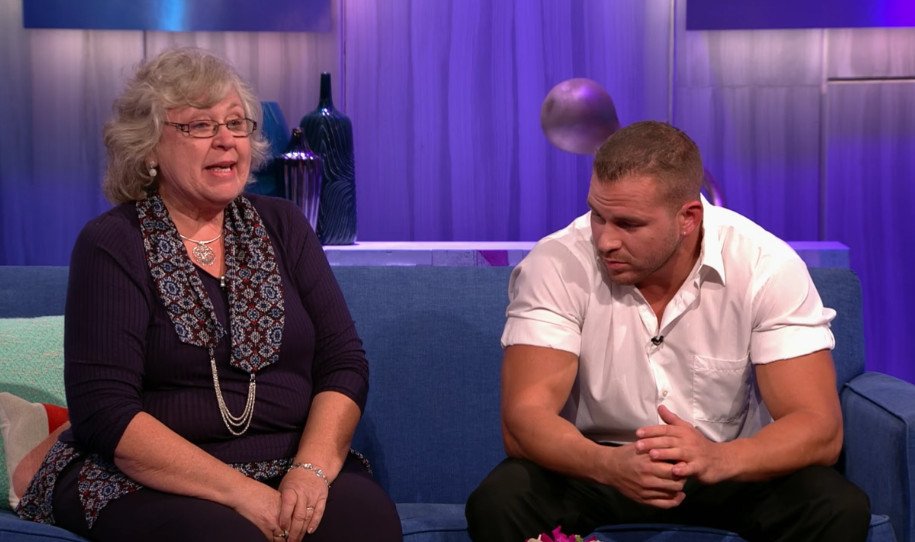 They take off and instead we get Nathan, who tells a very different story about whatever alleged abuse is going on with Kaiser. According to Nathan, David oversteps his bounds when it comes to Kaiser and he doesn't appreciate it. Then his mom Doris comes out, unplanned, but unable to hold her tongue about what was said. She claims that Jenelle only made the hand mark on the bum accusation after Doris told her she was going to start taking photo evidence of Kaiser before he leaves and when he comes back from his stays with her. Doris also points out that she has worked for Child Services for years, so she knows all the warning signs and she sees red flags all over the place with Jenelle and David. She also claims that Kaiser told he that David punched him and feels that there is drug use going on.
Barb comes out and the hits keep on coming for Jenelle and David as Barb gripes about how controlling David is and how they don't respect one another. Dr. Drew says to be fair, doesn't Jenelle need some containment? How is Dr. Drew seriously a doctor with statements like that? Barb tries to claim that she just wants to be happy for Jenelle and her choice of husband but it's clear she's anything but. Barb cries about how much Jenelle hates her and Dr. Drew corrects her, saying Jenelle hates that she took Jace away, causing Barb to roll her eyes about the fact that Jenelle didn't try to get him sooner. She also reveals she would like to see the other kids but she's not allowed to see Ensley, thanks to David and his threats to call the cops if she steps on their property. Barb maintains that even if she doesn't like Jenelle, she loves her unconditionally and tells her every time she gets a mean text from Jenelle. Dr. Drew holds her hand and assures her that's the "right" thing to do.
Part one of the reunion is done and we didn't even get to sit down with the newest mom, Briana DeJesus. Looks like her portion, along with much more, will be covered in part two so we will be back with every detail next week!
TELL US – IS DAVID TOO CONTROLLING? WILL BARB AND JENELLE WORK THINGS OUT? IF SHE AND DAVID SPLIT DOWN THE ROAD?

Photo Credit: MTV