In the second of two Below Deck Down Under episodes this week, things were made official between Jaimee and Culver. Not only that, but the penultimate group of charter guests jumped aboard the Northern Sun, bringing with them some dietary drama. Here's everything that went down in Below Deck Down Under Season 2, Episode 15.
Tzarina gives into temptation
After the ultimate cringe of seeing Jaimee forced into accepting Culver's boyfriend/girlfriend proposal, we had to cringe even more later on when he seemingly refused to pay the bill for everybody's night out. The crew have a deal; they take it in turns paying for dinner and drinks. When Culver refused, Jaimee stepped in, leaving her frustrated. It's okay though, because we learned some important facts about newbie Luka. He's single, the best moment in his life was meeting this crew, and he keeps his pubes trimmed. See. Important!
While that exciting bit of information would take some beating, it happened when Tzarina gave into her impulses. She launched a kiss João's way, asking him not to "embarrass" her before the two swapped spit. Finally! It's been a long time coming.
On the way back to the yacht, Culver takes a dig at Harry, after the latter noticed Jaimee may have been upset after paying the bill. "She's not pissed. Harry has trouble reading women," Culver says. Ouch! That's a shot at his failed relationship attempts with Margot. But on this occasion, Harry was actually right. Culver's the one missing the red flags that Jaimee doesn't actually want anything serious with him…
It's time to retire the mullets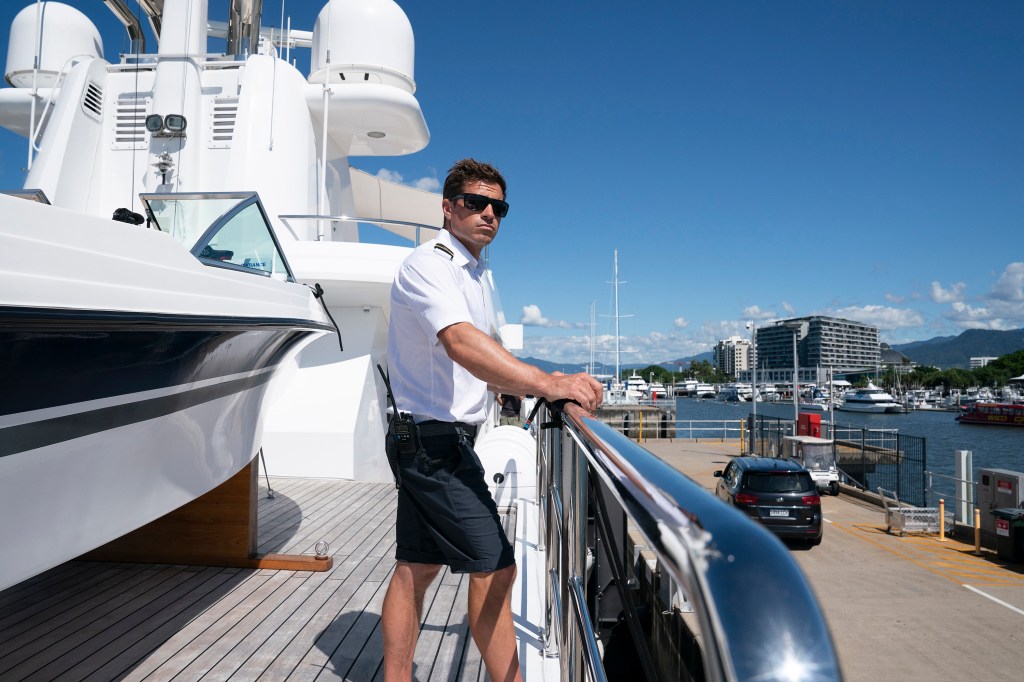 Back at the yacht, Culver tells the boys it's time for a mullet budgy party in the hot tub. This leaves Jaimee pissed. She'd just arranged one of the guest cabins to share with him, after seeking permission from Aesha. This is a woman who doesn't know what she wants. I'm beginning to realize why Culver thinks this boatmance is more than it is.
They're not the only ones bumping uglies this episode. João and Tzarina enjoy some alone time. Judging by the noises coming from their bunk, João put in a good shift. But the next day when they wake up, as he attempts to have a serious conversation, Tzarina shuts him down. She's afraid of anything serious, and it's beginning to show more and more. Hopefully, she can let those walls down; something special may be formed here. "João is amazing and I'm on cloud nine," she says in confessional.
Bring on the ladies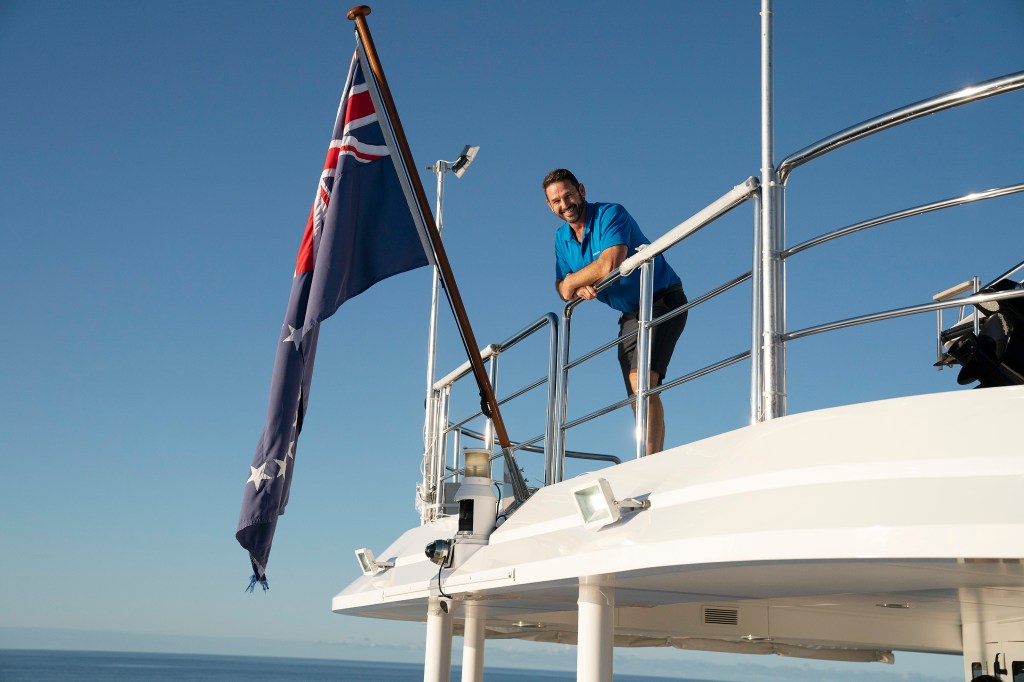 The preference sheet meeting introduces co-primaries Zara and Melissa. They'll be enjoying a girls' trip with some friends, and there are plenty of dietary restrictions for Tzarina to work around. They've got some interesting requests, including a Mad Hatter's Tea Party, and a Thunder from Down Under offering from the men. We know Harry's gonna love that one. "Flirting with older women" is one of his strengths.
Jaimee is back on service because as much as Aesha loves Margot, she can't reward her behavior last charter. As the women arrive, it becomes clear pretty quickly that they're going to be a handful. They enjoy watching the men at work, and Luka notes it's like being a kid at the zoo when the animals are looking at you as if you're their next meal.
You can't sit with us!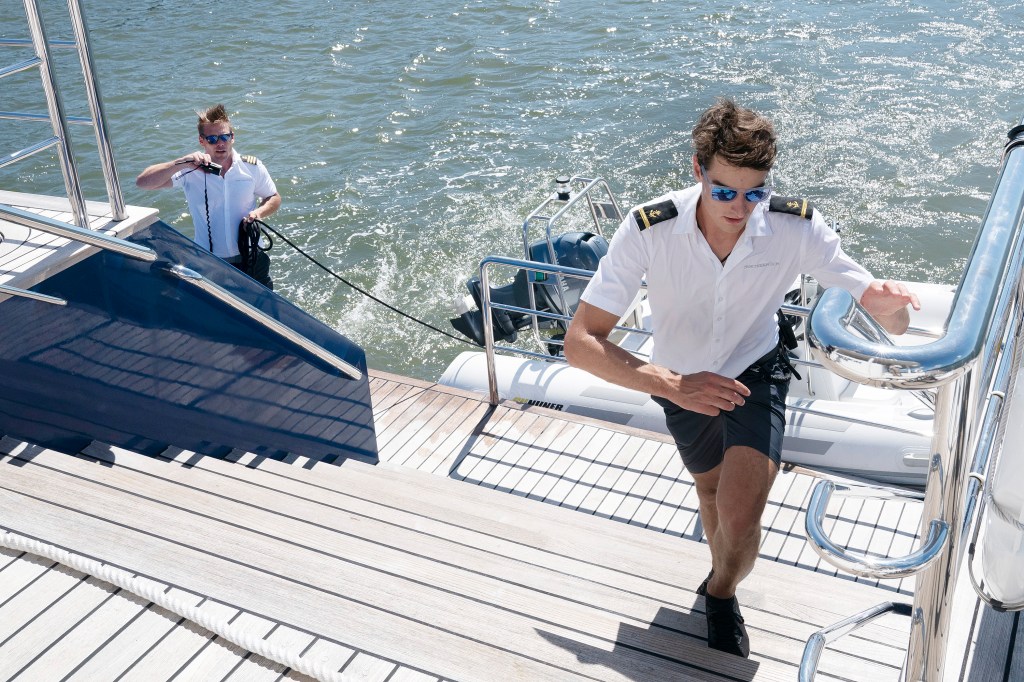 It doesn't take long for the mean girl energy to come out. At the incredible Mad Hatter high tea, one of the guests speaks to Tzarina about being lactose intolerent. She explains that she takes medication for it, so she can take in some lactose products, but she wants to monitor her intake so she doesn't blow up like a balloon, and endure explosive diarrhoea. Fair enough! Or, it would be, if the other guests didn't butt in.
"Why are you laying into this poor girl?" Tzarina questions in confessional, as we hear multiple guests ask her why she's bringing up her dietary restrictions. Then one guest in particular, Sarah, goes too far. She says the women "had to draw straws because nobody wanted to room with you." It's a horrible comment, and one that sends Ji to her room, where she cries. Sarah is unrepentant, carrying on with her bullish behavior. Thankfully, co-primary Zara goes to check on Ji. With friends like these, who needs enemies?
Captain Jason won't be at dinner, thank you very much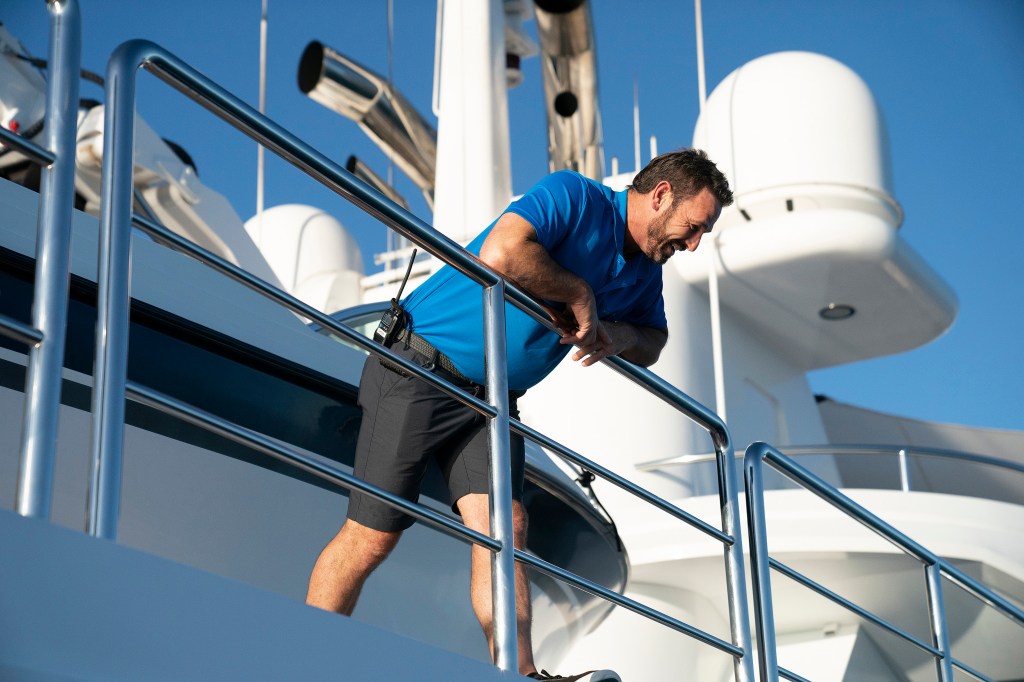 Later that night, the guests are enjoying the hot tub. They ask Captain Jason to join them for dinner. He makes his excuses about having to anchor watch, but he'll join them another night! Until he finds another excuse, of course…
João and Tzarina are cuddling in the galley. "That's my radio, I promise," he jokes. I have never wanted a couple to work out more in Below Deck history. João asks Tzarina out for dinner, and she worries they're moving out of the "casual" zone, into something more serious. Eventually, she agrees to join him, but warns him that she will "kill" him if he ends up hurting her.
The episode ends with the deckhands in their budgy smugglers, serving the women, and getting spanked. Oh boy. They really do deserve those big tips.
Below Deck Down Under continues Mondays at 8/7c on Bravo.