After Abby Lee Miller spent time in the slammer for smuggling money and other charges, you'd think she's learned the importance of being on her best behavior. But according to her latest statement in the Sofia with an F podcast, the reality star can still say some pretty bizarre things. 
During the interview, the former Dance Moms star spoke about Tom Cruise's 1983 film All the Right Moves. In the movie, the actor plays a high school football player working towards a scholarship. But it wasn't her love of the movie that caused some people to get riled up. It was her statements after. 
"Oh, that's my downfall. I like the high school football players," Abby, 57, said. "I still like them." 
Huh? Did we read that right? She LIKES … like actively LIKES high-school football players? What in the Abby Lee Dance Company is going on? I mean, not only is her comment extremely disturbing, it doesn't even sound right. Like, what would possess her to say such a thing? 
But she didn't stop there. 
Abby doubles down on her love of high school athletes
In an attempt to divert from Abby's uncomfortable comment, the podcast host admitted her love for football coaches. But according to Abby, the coaches do nothing for her. 
She clarified that she doesn't like FORMER ball players; she likes current student-athletes. "Not one that used to be in high school, but one that is," she said confidently. 
After hearing the backlash from viewers online, Abby attempted to set the record straight in a new video. 
"I do like those hot, athletic, muscular types of guys — the jocks. I always have, and I always will," she said on her Instagram. However, those jocks "must be able to go out to a club, gamble in Vegas [and] rent an ADA-compliant, handicap-accessible van."
The controversial figure finished by adding more context to her statement, which caused headlines. 
"If you saw the movie All the Right Moves starring Tom Cruise playing a high school football star, then you will know exactly what I'm talking about." 
TELL US – WHAT DO YOU THINK ABOUT ABBY'S COMMENTS? WERE THEY OUT OF LINE?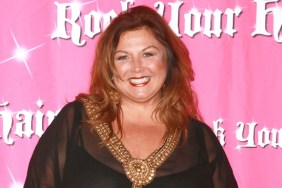 Dance Moms is one underrated reality show. Let me be the first to tell you, this cast brought drama to…