There are some things you never say to a captain, and among them is "I'm not doing it." That's a lesson Tzarina is set to learn on Below Deck Down Under, as Captain Jason promises things will go "off the Richter scale" if she doesn't do as requested. Still, he is saving us all from having to see yet another Keith Stone performance from Culver, and for that alone, he's instantly catapulted to the top of our episode rankings for the week. Here's everything that went down in Below Deck Down Under Season 2, Episode 17, "An Eruption of Volcanic Proportions."
Tears before a terrible date
We left things in Episode 17 with Jaimee fleeing to her bathroom so she could cry away from the cameras. She's upset about Harry's comments, because she took them as a dig to say she's not doing a good job. Though his remarks were clearly about Margot proving herself, and Aesha wanting to give her that final opportunity, they didn't land. I still don't really get what the fuss is about, but it turns out both Tzarina and João do. They explain that she would get the chance to learn the ropes on the next rung of the ladder on her next boat. This leads to Margot rushing off in tears, and Tzarina having to talk her down. "It's not wrong at all [that you asked], it's up to Aesha," she explains. The women come together for a group hug at the end of it all, and Aesha stands by her decision, despite knowing it's an "unfair" one.
As the crew prepare to go for food, Tzarina and João head off on their date. It starts off well, with hand-holding, and shared food. But as Tzarina insists on keeping her guard up, hints of the old João resurface. To be fair, when he asks Tzarina to name the first negative thing she thinks about him, she doesn't skip a beat in calling him "fake." Anybody would be upset. But the raised voice and finger-pointing is a major turnoff for Tzarina. She calls his actions out and warns him that she'll rip him a "new arsehole" if he ever shouts towards her again. Part of me thinks Tzarina has been hoping something like this would happen. She's close to catching feelings, if she hasn't already, and she needed this scenario to play out so she can begin to pull away. Self-sabotage 101.
Does Culver ever pay for anything?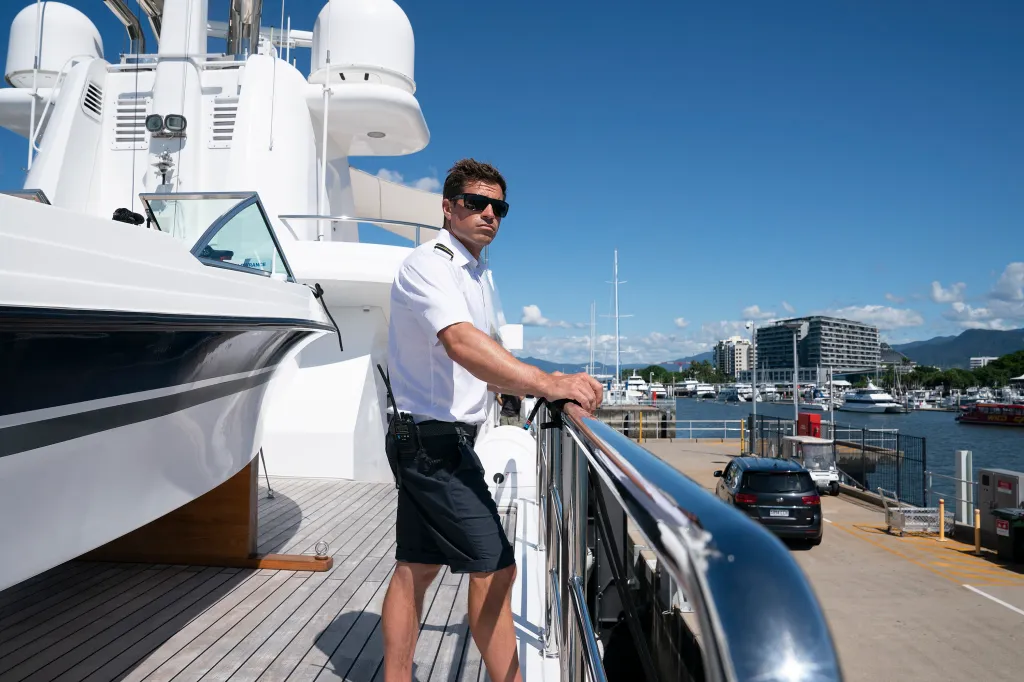 Over with the rest of the crew, the topic of Culver never paying for a night out resurfaces. Harry is keen to point out that his fellow deckhand hasn't footed the bill just yet, but Luka swoops in to take care of the costs. Culver's bottom lip comes out, and he sulks about the "drama." Stop being the stingiest Below Deck castmate of all time, Culver, and you'll be just fine! He'll certainly have more to worry about if Jaimee and Luka's flirting continues, as it does at the bar. Luka's trying to respect "bro code," (which never exists on Below Deck) but that's all going to go flying out of the window soon, surely. Especially if the height of Culver's romance includes trips to the bilge for a makeout session. Ew.
João is pulling away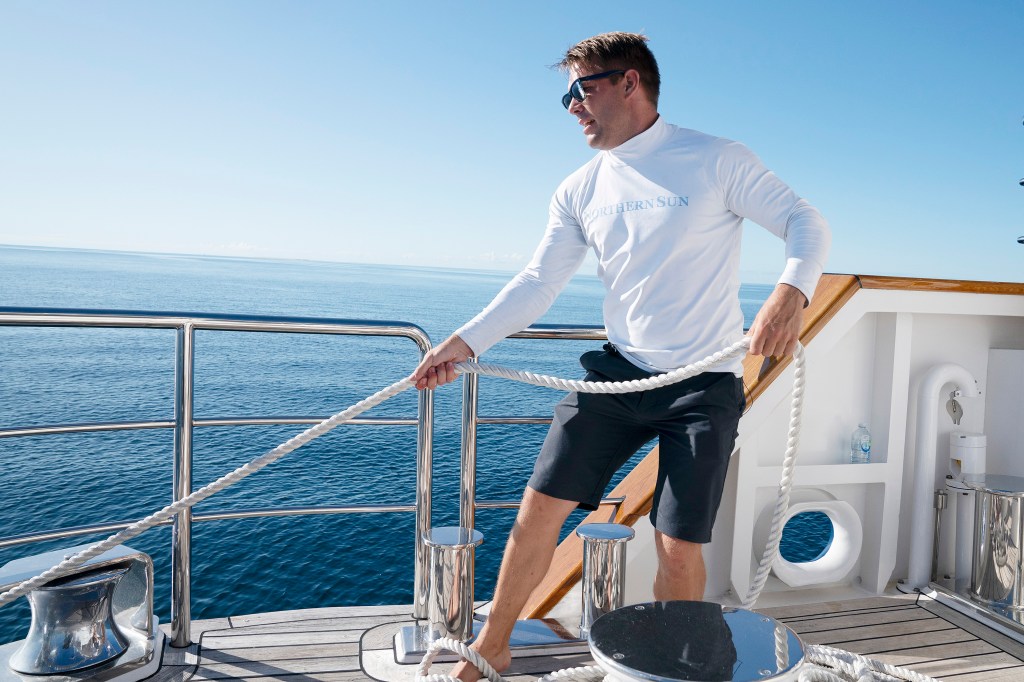 The next day, João is feeling "irritable" and doesn't know why. I do. The woman he was starting to feel something for, called him "fake." It's not exactly a nice thing to have happen. Tzarina is feeling the cold from the man she's been leaning on the entire charter season, and now she's feeling "lonely." It's sad to see her destructive nature get in the way of what could have been an incredible relationship. But it is that destruction that will plague her for the rest of this episode.
Ahead of the guests arriving, the preference sheet meeting reveals they want a Teppanyaki Night. This means Japanese-style cooking, and Tzarina putting on a show. She'll have to cook some of the food in front of the guests, with plenty of fire and theatrics. It's not at all up her street, and she immediately asks Culver for his help. She wants Keith Stone to host the evening, while she cooks away from the spotlight. Not happening…
The Stepford Wives arrive
Honestly, the guests seem pretty chill for the most part. It's nice to see the guys loving on one another, rather than letting masculinity get in the way. The women are projecting an air of perfect lives, with perfect husbands, perfect children, and perfect friendships. It's not something Margot buys, and she might be right. When Jaimee sticks an iron to one of the guest's dresses later on, she acts as if it doesn't matter. But when that guest shares the news with one of her friends, the mics pick up some hilarious chatter about how Jaimee will be lying at the bottom of the ocean if she dares make a mistake with her expensive attire. Thankfully, Jaimee is out of earshot during this conversation, because she thinks she's dealing with the nicest women on the planet.
The guests later enjoy swimming and relaxation at the beach, while Jaimee turns the yacht into a Japanese rainforest for the evening. When she overhears Captain Jason telling Aesha that he doesn't want Keith Stone involved tonight, and it should all be about Tzarina, though, everything goes to sh*t. Jaimee tells Tzarina and Culver not to get too excited, and when they go down to speak to Captain Jason, Tzarina sees red.
"So, this onion volcano stack," Jason starts. "I'm not doing it," Tzarina fumes before leaving the galley. Uh-oh. This isn't how we thought this crew would end the charter season.
Below Deck Down Under Season 2 concludes Monday, September 18 at 8/7c on Bravo.
TELL US – WAS JAIMEE OVERREACTING TO MARGOT BEING ON SERVICE? IS CULVER CHEAP? SHOULD TZARINA THINK BEFORE SHE SPEAKS?