After Real Housewives of Atlanta's power couple, Kandi Burruss and Todd Tucker welcomed their first child together into the world on Wednesday, the proud parents posted a peek of their little bundle of joy on Kandi's Facebook page and revealed his name!   
In what appeared to be an overwhelming heartfelt moment of intense joy, coupled with sadness, Todd posted the following statement that accompanied his picture: "Me and my little man!!! I wish my mom could be here to meet him. She would be so happy and proud of Kandi and I!!! God is good!!! All the time!!!"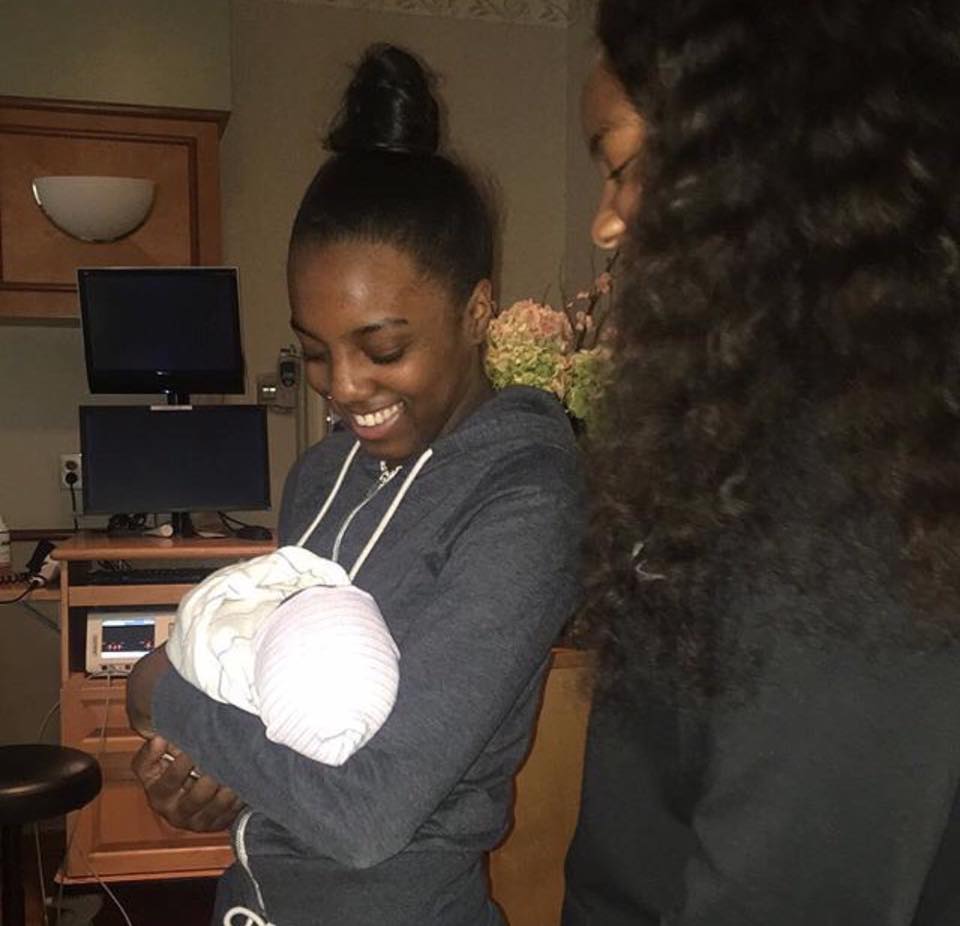 Todd lost his mom, "Miss Sharon," back in 2014 after suffering a sudden  stroke.  The petite spitfire was often featured on RHOA and best known for her high-octane verbal battles with Kandi's mom, "Momma Joyce."  Sharon's passing was totally unexpected and took not only Todd but Kandi for a loop.  Todd and his mom were a close-knit duo and he referred to her as his "best friend" and now, she is not here to experience the baby's arrival which is probably why the entire episode is so bittersweet for him.
RELATED:  Kandi Burruss and Todd Tucker Have A Healthy Baby Boy!
Kandi's 13-year-old daughter, Riley (pictured right), and Todd's 19-year-old daughter, Kaela (pictured left), were also on hand to spend a little time with their new brother.
Kandi
revealed this morning that they've named their baby boy Ace Wells.  She explained his name to
E! News
.  "We named our beautiful baby boy Ace because I wanted something unique. When he becomes school age, hopefully he won't have to worry about another person in the class having his name. More than that, Ace represents the number 1 and that of the high quality and our baby Ace is definitely that! His middle name Wells was Todd's mother's last name. Using her last name as his middle name was our way of honoring her memory."
TELL US:  DO YOU THINK KANDI AND TODD WILL TRY FOR BABY NUMBER TWO SOON?
(Photo credits:  Facebook)