It's no secret that Danny Zureikat was everyone's favorite whipping boy on the debut season of Below Deck Mediterranean. But was Danny the architect of his own demise, or was he simply a scapegoat for everyone's frustrations and the victim of piss-poor management? I tend to think Danny's downward spiral included elements of both. But Danny's family, who he often referenced as his inspiration and support, saw Danny as more of a tortured victim than an entitled brat. Perhaps therein lies Danny's problem with taking personal responsibility? Hmmm.
CLICK THE CONTINUE READING BUTTON FOR MORE!
Danny says his family looked forward to seeing him behave like an adolescent fool on the show each week, but admits they did point out some of his mistakes. So, maybe they aren't wearing Danny-colored glasses at all times! "They watched objectively and made it clear when they felt I was in the wrong," says Danny.
But Danny's mistakes – which included kissing charter guests, writing them "love" poems about fish (!!), canoodling with naked guests in the hot tub, sharing personal photos of charter guests with other charter guests, exchanging phone numbers with clients, arguing with his superiors (including Captain Mark Howard), being forced to surrender his phone, and often shirking his deckhand work to "socialize" – are not all his fault. According to his family!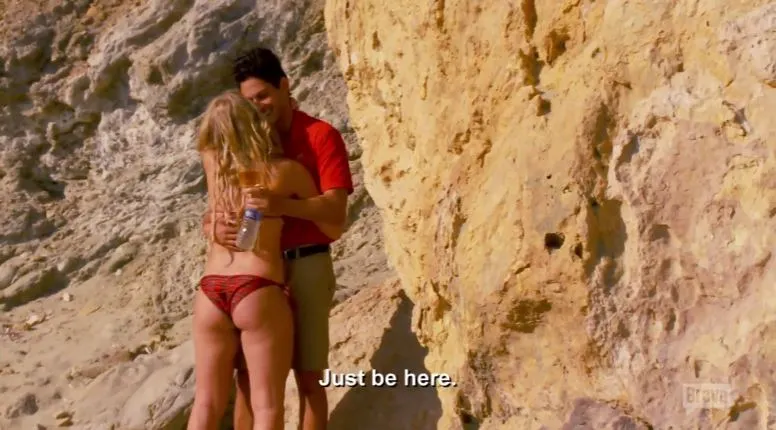 Danny's family cites poor management as the cause of their golden boy's many, many missteps. Danny told Bravo that "they've repeatedly expressed opinions about the management style I worked under and feel I was often the scapegoat." Obviously, they are referencing the misogynistic, petty, and often plain boorish behavior of First Mate Bryan Kattenburg. 
No one can argue that Bryan was possibly the World's Worst Boss aboard the Ionian Princess. But the question remains: What happens when the World's Worst Boss meets the World's Worst Employee? It was a clash of egos and ineptitude all around, in my opinion. 
RELATED: Who is Tiffany Still In Touch With From Below Deck Mediterranean? 
Danny says his family "feel everyone on deck, and below, would have benefited from having leaders who focused less on their ranks and resumés and more on the strength and unity of the entire team." Interesting words from a deckhand who was always more concerned with being the charter MVP than being part of "the entire team." Like, ever. 
TELL US: DO YOU THINK DANNY WAS A SCAPEGOAT? OR WAS HE TO BLAME FOR HIS OWN FAILURE? 
Photo Credit: Bravo