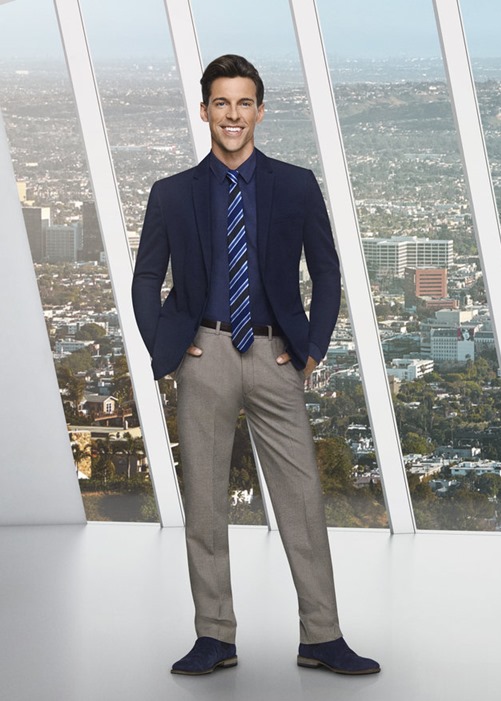 The Joshes? Obviously one is hilariously precious and the other just got hitched (I'm sure we'll be privy to the planning of said nuptials). The Brits? They shouldn't Brexit just yet. However, Joshes and Brits aside, Million Dollar Listing: Los Angeles is welcoming back a familiar face, and I couldn't be more excited.
Madison Hildebrand, the formerly surfer coiffed, snarkily hot, sometime whiny, dog revering real estate agent, is returning to the Bravo show that gifts us with Robin Leach style California real estate porn. He's the Malibu Ken of beach front property, and I cannot wait for his homecoming and the new season in general. Let's be honest, Madison is beyond fabulous, and Josh Flagg is adorably neurotic. Don't forget Josh Altman's ego, which is endearing when he lets down his guard, and the baby faces and beautiful accents of James Harris and David Parnes. Add it all together… and you have got a recipe for reality success!
CLICK THE CONTINUE READING BUTTON FOR MORE! 
MDLLA's ninth seasaon is set to premiere on Thursday, October 6 from 9 – 10:15 PM with a supersized episode. That's seventy-five minutes of drama, y'all! According to a press release from the network, the intense West Coast realtors are ready to bring the buyers…and the insanity.
RELATED: Josh and Heather Altman Honeymoon in Saint-Tropez
We'll watch as Altman preps for his wedding to Heather, while Flagg faces the newly single life by falling head over heels with a new guy. Is he deserving of my Josh? Only time will tell. Add in family drama that threatens the bonds of James and David's friendship and working relationship and all I can say is, set your DVRs, people! Also, do I need to say it again? MADISON IS BACK! Check out the preview clip on Bravotv.com.
TELL US – WILL YOU BE WATCHING MILLION DOLLAR LISTING LOS ANGELES? ARE YOU EXCITED ABOUT THE RETURN OF MADISON?
[Photo Credit: Tommy Garcia/Chris Haston/Bravo]