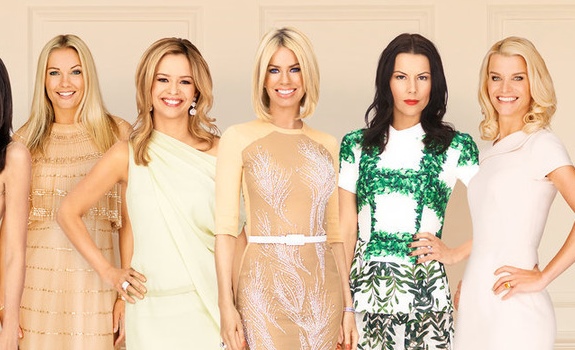 Get ready for high tea, high heels, and high drama across the pond this November because Ladies of London is BACK – and previews suggest we're in for quite a treat!
Much of the original cast remains, with the notable exception of Annabelle Neilson, who has distanced herself from the cast since season two wrapped. Annabelle had harsh exiting words for Caroline Stanbury, specifically. "I actually regret ever even having that woman anywhere near me," she seethed in her final blog last year.
Returning players for season three include: Juliet Angus, Caroline Fleming, Marissa Hermer, Julie Montagu and Caroline Stanbury. Former "friend" of the show – and soon to be ex-sister in law of Caroline Stanbury – Sophie Stanbury will also join the cast full time. Newbie Adela King, long time friend of Caroline S, will also join the cast, albeit in a "friend" capacity.
CLICK THE CONTINUE READING BUTTON FOR MORE!
Bravo reveals that many of the ladies are at a crossroads this year. Sophie is navigating a divorce from Caroline Stanbury's brother, Alex, while Caroline herself is mulling over the decision to move her entire family to Dubai. Before she can do that, however, she must address legal matters that have surfaced regarding her failed business.
Julie is deep into her position as manager of the 400-year old Mapperton Estate that her husband, the Count of Sandwich, is heir to. Meanwhile, Baroness Caroline Fleming must face complications with the preservation of her Danish family's estate, Valdemar's Slot, as her father faces a serious health crisis.
In happier news, cameras follow Marissa this season as she delivers her third child, baby girl Sadie! Fellow American, Juliet, is still fashion blogging and playing sidekick to bestie, Caroline Stanbury, who she vacationed with this past August in Ibiza.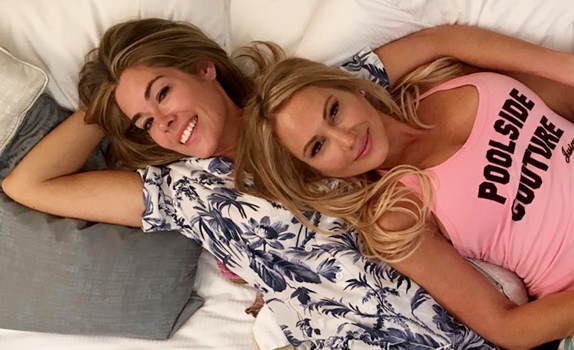 Sophie and Adela
Though Adela comes to the cast as a longtime friend of Caroline S, Bravo hints that the two ladies butt heads over the position of alpha female within the group. Adela is described in promos as a successful businesswoman and mother of two children who "has struggled with addiction on and off for the past 20 years, but has taken charge of her life and has currently been sober for two years." A Chelsea resident, Adela now runs "her namesake womenswear brand and represent[s] various facial clinics, fitness, health and lifestyle brands as an ambassador."
Bravo calls the upcoming season "epic," promising, "a season full of lavish travel, surprising betrayals and cheeky confrontations."
One request, Bravo: Give this show some proper promotion, editing, and a regular time slot this time around. Pretty please? Ladies of London is a refreshing change of pace from the Housewives franchise, after all, and its scenery alone is worth watching the entire series on mute!
Ladies of London will premiere on November 29, 10pm EST, on Bravo. Check out a sneak peek of season three here!
TELL US: WILL YOU BE TUNING IN? WHAT DO YOU HOPE TO SEE  THIS SEASON?
Photo Credit: Rebecca Miller/Bravo