It was a different kind of episode this week on Survivor, one that grabbed national headlines outside the realm of Reality TV sites. The line between real-life and "the game" was crossed unlike ever before and one player was given one of the most shameful exits in the history of the show.
Caution, as spoilers from this week's episode are to follow! Turn back now! If you want to get caught up, be sure to check out the Episode 6 Recap here.
CLICK THE CONTINUE READING BUTTON FOR MORE, AND THIS IS YOUR LAST *SPOILER* WARNING!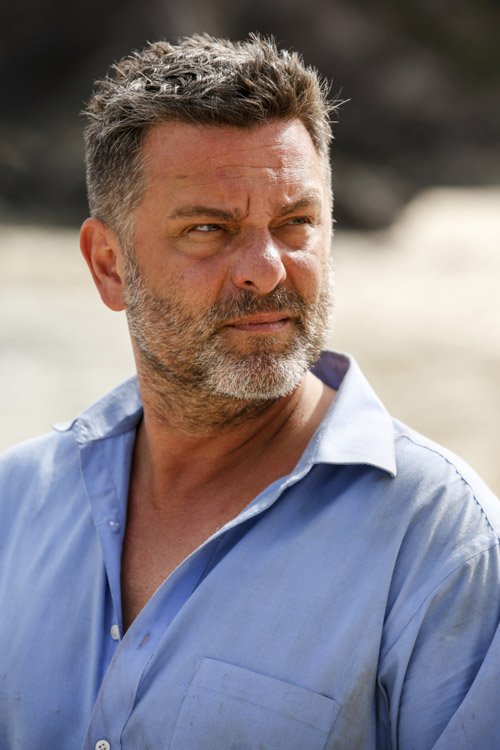 Usually I start off these interview articles by giving a bit of background on the player I'm about to interview, but this week is just different. There's really only one thing you need to know. Jeff Varner is a three-time player and for many – myself included – has always been a fan-favorite. But his inexcusable words and actions this week – outing Zeke Smith as transgender as a means to try to stay in the game – will forever overshadow whatever other achievements he's made or will make on Survivor. And that's probably the legacy he deserves.
That being said, Varner is a human being and all human beings make mistakes…one difference being that most of our mistakes are not broadcast for millions of others to see…but that doesn't make them any less meaningful. Think what you will of Varner and what he did, but for what it's worth, he has given heartfelt apologies not only to Zeke, but to everyone who was left feeling disappointed, outraged, saddened, or hurt in any way by what he did at Tribal Council.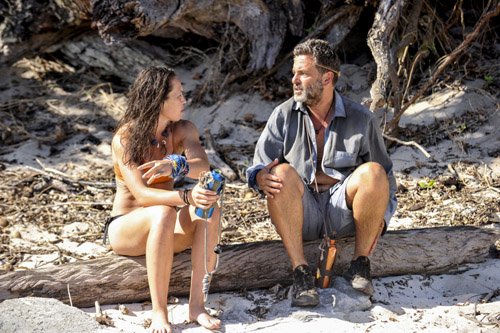 I spoke to Varner today and it's a Podcast interview you won't want to miss (the full audio of which you can find at the bottom of this article). But here were some highlights:
JEFF VARNER INTERVIEW:
On if time has made the situation better or worse for  him (the show took place over 10 months ago) and how he was handling his press day:
Jeff Varner: It started out incredibly emotional and I've had quite an emotional experience all day. It's been political in certain places and it's come to a place that is just extreme gratitude. I can't talk to enough people, because this conversation is something that needs to be out there, I'm grateful for CBS putting it out there, and I'm happy to talk to you and to anybody else who wants to talk to me tonight, I'll talk about this on this phone all damn day long. I think it's important for me to say, that while I had an important journey and I am on an important journey…I really don't think it's appropriate today to talk about my experience. Even though there's a great story there, I think today I really just want to focus on Zeke because his journey has got to be 15-million times tougher than mine. And it's my fault that he has to go through this, so that's been very difficult to live with.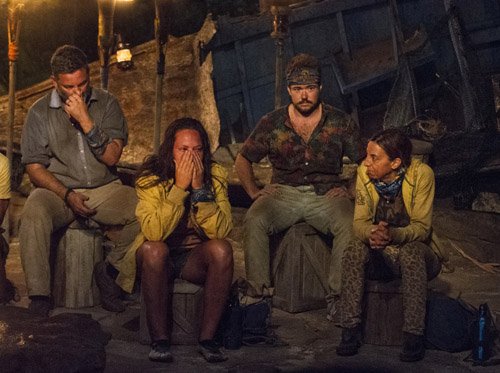 On if he feels CBS had any responsibility in their decision to air the Tribal Council as it happened:
They did what they needed to do. There's a lot that hit the floor that I wish had been in the show, it would have put more in to context some of the comments that were left out, and hugs and kisses and compassion and support that was left out. Jeff Probst even said flat-out at the Tribal Council that he's known me for 20 years and that he knows there is not a hateful bone in my body. That was not put in the show, and that certainly would have made my experience a little bit easier, but I understand that this is not about me. Last night was about Zeke and it was about creating and crafting the story that elevated his voice, you know just like all trans-voices need. We need to stop separating and dividing, minimizing and discriminating against trans-people. We have to acknowledge their humanity and their dignity and lift their voices and show the positive and wonderful around who these people are and I'm grateful that CBS did that last night. I've heard a lot of the criticism against CBS, I've heard a whole lot of "don't worry about it Varner, you just outed Zeke to six people, CBS outed him to 13 million people." Think about that however you may, but what I'm finding today, is that I'm extremely grateful that CBS had the balls to put this on TV, because this is a discussion we all need to have.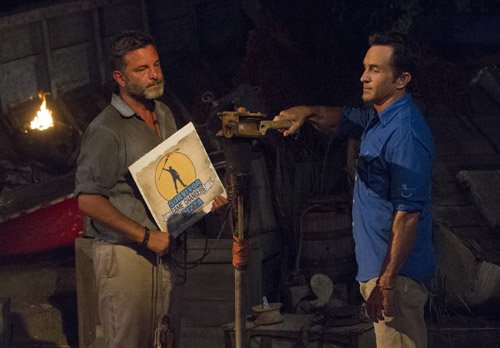 For much more from Jeff Varner, including my full interview, please listen to the latest episode of the FilmSurvivor Podcast below or by clicking here.
Be sure to follow me on Twitter – @tomsantilli – and on Facebook, for all of the latest Survivor coverage, interviews, and movie reviews.
TELL US: WHAT DO YOU THINK ABOUT VARNER'S ELIMINATION?
Photo Credit: Jeffrey Neira/CBS Entertainment