You always can tell we're nearing the end of a season of Survivor when we get to the classic "loved ones" challenge. Well, we've reached that point as of tonight. Love it or hate it (I've felt both emotions in past seasons, sometimes simultaneously), the "loved ones" episode is always powerful and emotionally charged and usually acts as a catalyst for at least one Survivor to re-focus and will themselves to the end of the game.
To get caught up before heading into tonight's new episode – you can access last week's podcast here. You can also read last week's recap here.
CLICK THE CONTINUE READING BUTTON FOR MORE!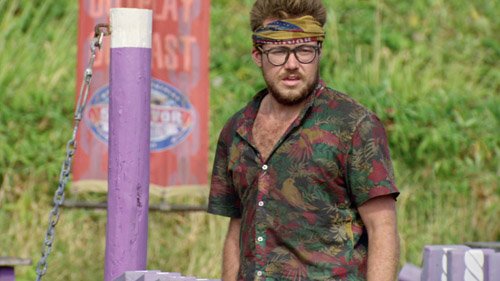 Yeah, last week – for me anyways – ended on somewhat of a bummer. As I was putting together my recap/reaction late Wednesday night, I was notified by CBS that I would not be getting my usual exit interview, because Zeke Smith had requested a "lighter" press day in light of all of the national press he received earlier in the season (you know, when Varner outed him as transgender on national TV). I pressed to at least be able to email him a few questions, to which CBS agreed to allow me to send over just one question. Alas, a week later, and I never got a response back even on that one question (for the record, I had decided to ask him a game question instead of bombarding him with another transgender-specific question, since I feel he pretty much answered all of those questions in his op-ed piece for The Hollywood Reporter…which by the way, is a great read if you haven't read it already).
So long-story short: I guess I won't be interviewing Zeke anytime soon.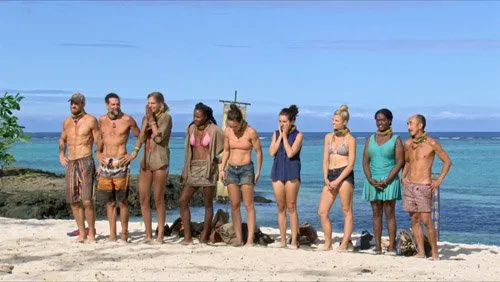 The good news is that my exit interviews will resume this week starting with the person who goes home tonight, and with the way this season has been shaping up, it's anybody's guess as to whom that might be. Here is the official synopsis straight from the horse's mouth (that horse being named "CBS"):
"It Is Not a High Without a Low" – An emotional reward challenge brings loved ones together and one castaway receives invaluable advice from their special visitor, on SURVIVOR, Wednesday, May 10 (8:00-9:00 PM, ET/PT) on the CBS Television Network.
Following up on last week, the first thing we may find out about tonight is how Tai took to seeing his name written down by the rest of his current allies. Tai, as we know, is usually over-sensitive and can be super-paranoid, so this may not sit well with him at all…and with two Idols to spend, Tai could become an important figure during tonight's episode. Of course, the spotlight has been on Sarah quite heavily these past few weeks, so it continues to be interesting to see if her moves will push her to the end or reveal themselves to be the wrong moves for her game. Andrea and Cirie really sit in the position of power, with just nine players remaining, and if Sarah truly has picked their side to align with, the target tonight might be squarely on the backs of either Culpepper or Sierra.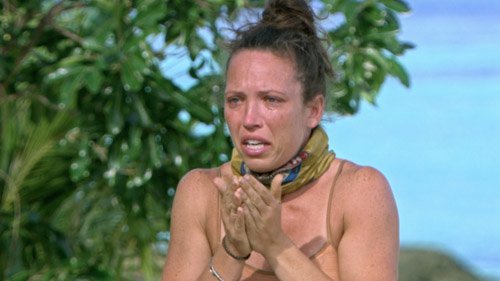 Remember as I say every week: Be sure that you're watching the Ponderosa Videos on CBS.com for additional insight on those voted out of the game thus far (who have made the jury). And please, check back here for my full recap/reaction to tonight's "loved ones" episode. You won't want to miss the newest edition of the FilmSurvivor Podcast right here at RealityTea on Thursday, where I will be speaking with the contestant (and fifth member of the jury) voted out of Survivor: Game Changers. The best way to get all of my Survivor coverage and movie reviews is to follow me on Twitter – @tomsantilli – or on Facebook.
TELL US – WILL TAI BE OK WITH HIS NAME GETTING WRITTEN DOWN? WILL ANYBODY MAKE A PLAY AGAINST CIRIE? WHOSE LOVED ONE WILL HAVE THE BIGGEST IMPACT ON THE GAME?
Photo Credit: CBS/Monty Brinton/Robert Voets/Timothy Kuratek/Jeffrey Neira