We have reached the penultimate episode of Survivor: Game Changers and it looks to be a doozy. Heading into tonight, there are still eight contestants, three hidden Immunity Idols, a Legacy Advantage, and a "Steal-A-Vote" Advantage in play, so all signs point to a strong and dramatic finish.
That will be evident tonight, when not one but TWO players will be sent to the jury during the show's two Tribal Councils. It is not a two-hour "double" episode, but will instead feature two Tribal Councils in the show's normal one-hour time-slot. That means that you can expect a fast-pace tonight as we dwindle the numbers down to the final six players that will have made it to next week's Survivor: Game Changers finale.
To get caught up before heading into tonight's new episode – you can access last week's podcast here. You can also read last week's recap here.
CLICK THE CONTINUE READING BUTTON FOR MORE!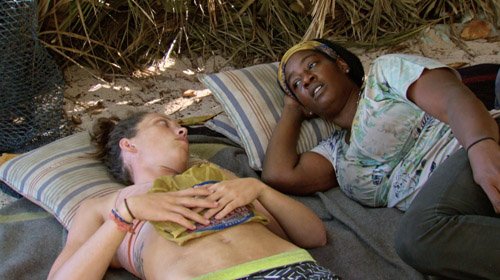 Last week, Cirie and Andrea inched another step closer to winning it all, taking out Sierra Dawn Thomas who, along with Brad Culpepper, represented the other power-duo remaining in the game. Cirie and Andrea are firmly aligned with Aubry, with Sarah, Michaela and Tai somewhere in the middle. In the cross-hairs, you have Culpepper and his silent partner-in-crime, Troyzan, who still clings to an Immunity Idol that he found way earlier in the game.
Just to set the deck straight, Tai still has two Idols in his possession, and Sarah now has the "Legacy Advantage" – willed to her by Sierra last week, despite the fact that Sarah was the one responsible for Sierra going home – and she also has her "Steal-A-Vote" advantage, which allows her to steal and then use a Tribal Council vote from another player. The Legacy Advantage, you may recall, is basically an Immunity Idol that can only be played when there are six people left in the game, so we won't see it in use tonight, although if Sarah is voted out tonight we will see her passing it along to yet another player who will use it next week.
CBS sets us up for tonight's episode with the following synopsis:
"Parting Is Such Sweet Sorrow" – Only six castaways will remain after two shocking tribal councils, and castaways pour their hearts into a challenge that could be the key to their safety, on the penultimate episode of SURVIVOR, Wednesday, May 17 (8:00-9:00 PM, ET/PT) on CBS.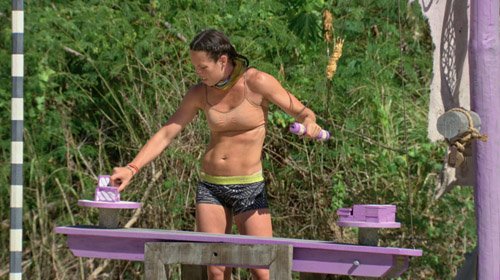 What must happen at some point is that either Sarah will realize that the power couple of Cirie and Andrea need to get broken up, or Sarah will be gotten to first…there is simply no way that Cirie and Andrea will allow her to reach Final Three. Last week's preview hinted that Cirie may have to turn on someone, and that someone might be Michaela, who she has befriended (one of the few people that Michaela feels any loyalty to in the game). Unless Culpepper wins Immunity, I could see him being the target, as the others will not want to sit next to him at the end either, and being strong in challenges, nobody is going to want him to go much deeper. So the obvious picks tonight might Culpepper and Michaela, but with all of the other factors and Idols and whatnot, it's really anybody's guess.
It's going to be a big week on the Podcast this week when I will have interviews with BOTH people voted out tonight…but it's going to be even bigger next week with my super-sized "Finale Edition" of the FilmSurvivor Podcast, where I will have interviews with all six of the final contestants, including the winner of Survivor: Game Changers. In the weeks ahead, we will peek towards Season 35, beginning in the Fall on CBS, and we'll break-down this past season from all angles…we'll also pivot to discuss tons of Summer movies that you won't want to miss, and I have several interviews lined up throughout the Summer to keep us all pacified until we see Jeff Probst again next September.
As is custom at the end of every season, sometime after the Finale you can also look for my updated "Most Memorable Seasons of Survivor" and "Best Survivor Winners" lists.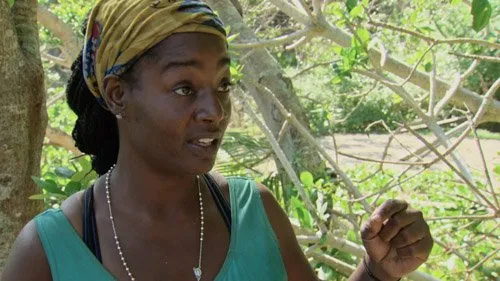 As I say every week down the stretch, be sure that you're watching the Ponderosa Videos on CBS.com for additional insight on those voted out of the game thus far (who have made the jury). Please don't miss the newest edition of the FilmSurvivor Podcast right here at RealityTea on Thursday, where I will be speaking with the two voted-out contestants (and sixth and seventh members of the jury) voted out of Survivor: Game Changers. The best way to get all of my Survivor coverage and movie reviews is to follow me on Twitter – @tomsantilli – or on Facebook.
TELL US – WHO DO YOU THINK WILL BE VOTED OUT TONIGHT? WILL TAI AND/OR TROYZAN USE THEIR IDOLS? WHO DO YOU PREDICT WILL WIN SURVIVOR: GAME CHANGERS?
Photo Credit: CBS/Monty Brinton/Robert Voets/Timothy Kuratek/Jeffrey Neira