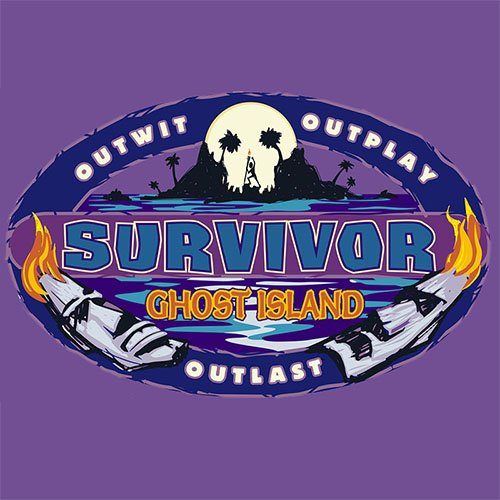 It was a "two-fer" on the first night of Survivor: Ghost Island, as in we got two eliminated contestants for the price of one. Season 36 started off with a lot of confusion and complication, but by the end of the two hours one thing was clear: This season looks to be a good one.
But when the dust settled, two Orange Tribe members – Stephanie Gonzalez and Jacob Derwin – became the first victims of the Ghost Island spirits. If you missed any of the action, you can catch up with our Episode 1 and 2 Recap, as well as checking out the Podcast below.
CLICK THE CONTINUE READING BUTTON FOR MORE!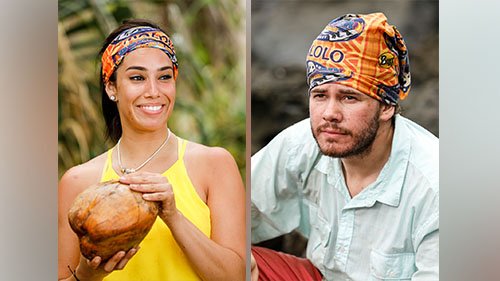 Things did not start out on the right foot for Jacob Derwin…quite literally…as his shoes were swept away into the ocean nearly as fast as his Survivor dreams. Not being able to find a way to fit in with his tribe socially, Jacob went into self-preservation mode quite early by announcing that he was going off to explore looking for a Hidden Idol. He didn't find one (although he did empty out the tribe rice into one of his dirty socks looking for a clue), but by being purposely boisterous following the Immunity Challenge, he successfully got the other tribe to pick him to be the first contestant to be sent to Ghost Island. On the island, he earned a secret advantage in the form of the Legacy Advantage (which can only be used later in the game) and then willed it to Morgan at the other camp.
Jacob's presence on Ghost Island kept him safe for the first vote, much to the chagrin of Stephanie "Gonzalez." Gonzalez was a confident and independent force, but too much so in the end. With the easy target (Jacob) not eligible, someone had to go home first, and the tribe took the opportunity to get rid of a person whom they identified as a strong player, over the weaker Donathan. Gonzalez didn't go down without a fight though, and made quite the scene at the season's first Tribal Council by getting up and starting private conversations with several other players. Ultimately it did her no good, and she was voted out unanimously, becoming the First Boot of Ghost Island.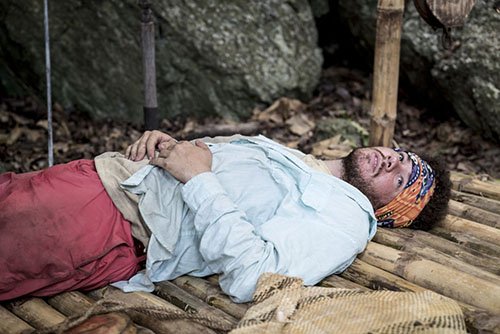 Once Jacob returned, he was no longer safe. Despite concocting a crazy plan where he made a fake Idol, he wasn't able to get in the good graces of his tribe mates. That's when Stephanie (the "not-Gonzalez" one) struck. Playing into her motives like a fiddle, Jacob spilled all of his Survivor beans to her, telling her that his Idol was indeed fake and then also telling her all about the Legacy Advantage and how he gave it to Morgan. Jacob's fate lied solely in Stephanie's hands at that point, and despite some thought on Stephanie's part, she decided it was best to get Jacob out of the game now. Super-fan Jacob only lasted six days in the game, doing more than most have with his time.
I had the chance to speak to both Gonzalez and Jacob today on the FilmSurvivor Podcast (the full audio of which you can find and download at the bottom of this article). But here were some highlights from both interviews: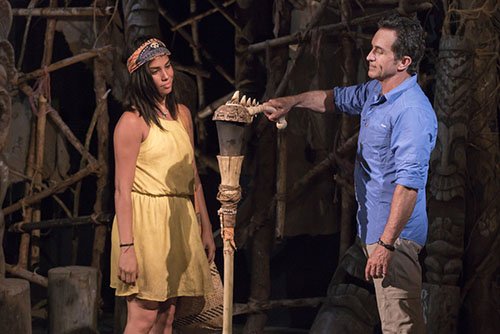 GONZALEZ INTERVIEW
On being the "first boot" this season:
Stephanie Gonzalez: It's really weird because you see yourself, and you see like a third-person perspective. So I'm watching myself on TV and I'm experiencing all the emotions and I'm looking at it different, looking at it from what you experienced…it was gut-wrenching because I remember like, Oh My God, that's how I felt when this happened, or this is how I felt when that happened, so it was kind of reliving the moment but it was also like looking at a character versus that actually being me. So it was weird. But it sucked. Obviously.
On whether she prefers being called "Stephanie" or "Gonzalez":
Stephanie: You can call me whatever you would like, just don't call me "first boot"! (Laughs) [Note: Oops!]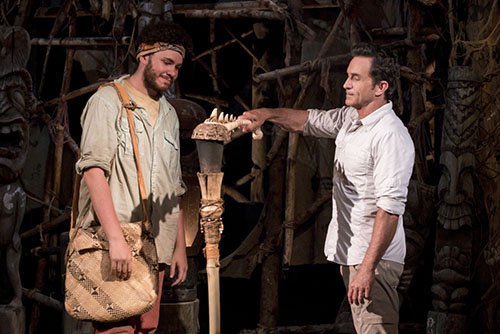 JACOB INTERVIEW
On what Ghost Island is really like:
Jacob Derwin: It's hilarious. It is the funniest thing. I mean, I can't recognize every single thing, I don't have that kind of memory. But even if you don't know where every single thing is from, you recognize things and you know all of this stuff is from the show. It's just something else. I think at some point I described it as like a Survivor wet dream (laughs).
On what his "big mistake" or "bad decision" was in the game:
Jacob: I could name a few. Look, I attribute my downfall to myself. I don't attribute my downfall to any advantages, I attribute it to me not playing the social role that I needed to play. That said. I mean, I still have this stupid (fake) Idol. It's not a good-looking Idol. I mean, it's not bad. It's not good. (Laughs) I mean if Dom can get Andrea's old Idol then maybe [on a future Ghost Island season] someone can get my fake Idol.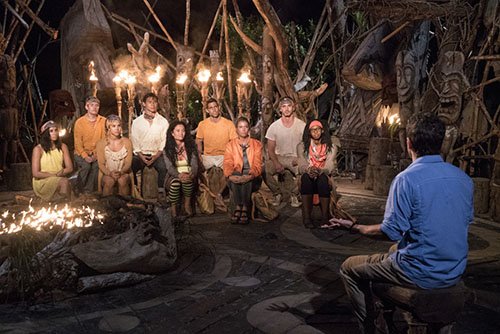 For much more from Stephanie Gonzalez and Jacob Derwin, including my full interview with each of them, please listen to the latest episode of the FilmSurvivor Podcast below or by clicking here.

Be sure to follow me on Twitter – @tomsantilli – and on Facebook, for all of the latest Survivor coverage, interviews, and movie reviews.
TELL US: WHAT DO YOU THINK ABOUT THESE FIRST TWO ELIMINATIONS?
Photo Credit: CBS/Monty Brinton/Robert Voets/Timothy Kuratek/Jeffrey Neira/Michele Crowe