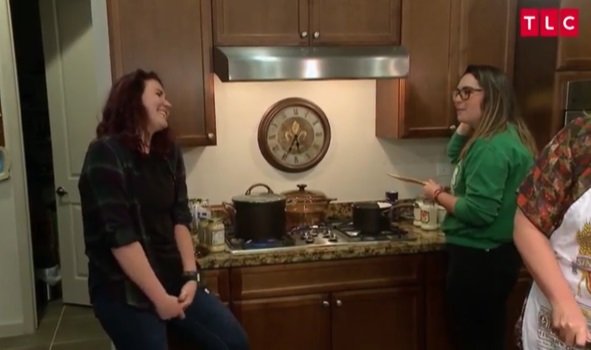 It wouldn't be Sister Wives if the Brown family wasn't getting together for a random dinner. Meri is hosting the family for a St. Patrick's Day dinner, and Mariah is over the moon in her relationship with Audrey. Meri thinks Mariah's girlfriend is a perfect fit in the family, and she's glad her situation with her daughter is improving. The older kids all get along so well, and Maddie is about to pop at seven months pregnant. Janelle is trying to wrap her head around the fact that she's going to be a grandmother. Kody snarks about the dinner spread, but someone wearing that denim monstrosity shouldn't be so judgmental. He enlists Caleb to do the blessing because he thinks his son-in-law speaks from the heart even though he doesn't believe in polygamy. Christine and Kody both admit to being close minded earlier in their lives, but they are now more welcoming to different view points. Mykelti and Tony arrive, and Tony just beat the hell out of Kody in the worst dressed awards. I can't believe I went to watching the Oscar red carpet to the cul-de-sac fashion roundup!
Christine teases Audrey about her culinary skills as Meri unveils the dessert. It's a store bought cake with a leprechaun and a rainbow. Meri jokes that the rainbow isn't for the holiday but for her recently out daughter. Audrey rewards her with a high five, and Christine plans to needlepoint Audrey a rainbow pillow with the phrase, "It's not about being Irish, it's about being gay." She needs to be selling those bad boys in My Sister Wife's Closet. The parents discuss that the younger kids aren't aware that Audrey is Mariah's girlfriend, but the ones who do are very accepting. Robyn has told King Solomon, but he didn't have much of an opinion since he's four.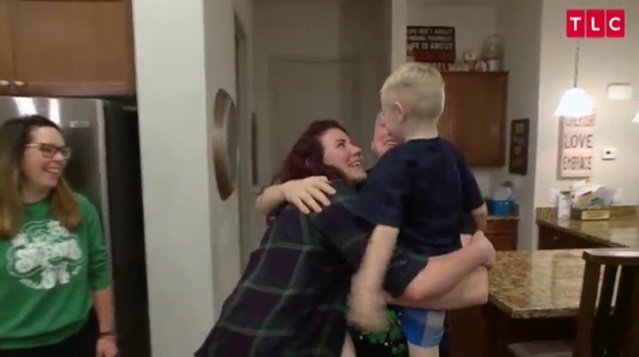 Because there is no rhyme or reason to this season if these people aren't planning a tacky wedding, this episode is a hodgepodge. Christine and Kody call the other wives together to update the adults on Ysabel's worsening spine curvature. Ysabel's full-time back brace is not doing anything to correct her spine, and Kody takes over the conversation in light of Christine's tears. He shares the spine surgery that Ysabel is facing. Christine and Kody are not too keen on having a rod screwed to their daughter's spine, so Christine has researched alternative measures. She has found a group of doctors who have had success with different exercises. It's expensive, but she'd prefer to try it before subjecting Ysabel to such an invasive procedure.
Kody and Meri are meeting with their therapist, and Kody is vocal about this being a lost cause. At this point, Meri thinks they are just working on being friends. She cites the fact that they carpooled to the appointment as a big win. As they begin their session, Meri describes her bed and breakfast conundrum to their therapist, and Kody interjects he is not on board with risking all of that money. Meri recognizes that it is not a great financial decision, but she really wants the home back in the family as a place for her mom to live–forget about running a viable business. Kody counters that if she realizes it's not a good idea but plans to do it regardless, she really doesn't understand his reservations. He is fine if she can figure out a way to pay for it herself, but he thinks it is selfish of her to expect the family to finance it.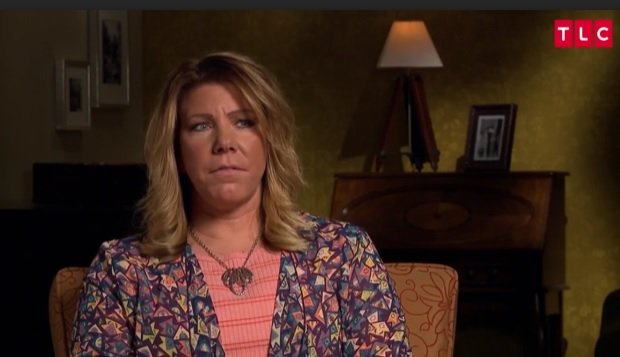 Meri takes this as Kody inviting her to do life on her own. Cue the violins! Also, there is nothing more hilarious than listening to the cul-de-sac king pontificate on his knowledge of the housing market. He's a regular real estate guru! Kody is concerned that Meri wants to add back the intimacy component to their relationship. He is not there yet. He's also got Utah on his side. Outside of the financial stretch, Kody is worried about his safety in Utah. After last week's march, he knows the lawmakers will not have owning property in the state. However, he reminds Meri that she should be safe if she wants to pay for it on her own.
Kody concedes that if it is important to Meri that he sees the house, he is willing to go. Meri is thrilled by this breakthrough. She shouldn't count her chickens because Kody feels the need to bring up how damaged their marriage has been for years. The catfishing wasn't the problem–it was just the product of their dysfunction. Kody doesn't want any romance, and he is worried about Meri's intentions on their trip to Utah. Kody reveals that he doesn't think their marriage would have lasted ten years if they were monogamous. Meri wonders if it would be the opposite. The therapist gives a last ditch pep talk, but it is obvious that Kody isn't buying what she's selling. You know what else is obvious? These damn episodes don't have enough to sustain their two hour time slot. If you have to incorporate a family photos slide show more than once, you don't have tow hours worth of material.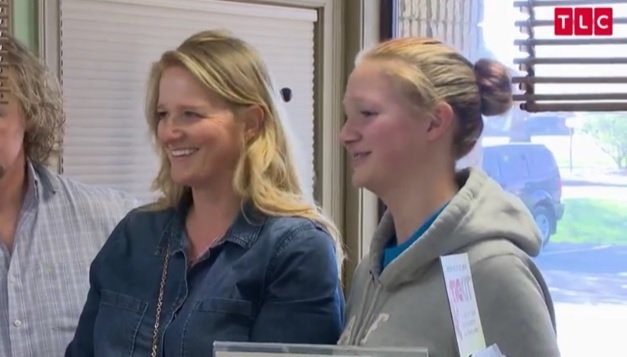 Watching Ysabel cry over wearing her back brace is heartbreaking. Christine acknowledges that this experience will make her stronger and the brace doesn't define her. Christine and Kody are taking Ysabel to her orthopedic surgeon to get an update on whether her day time brace is helping. Her curve is currently at thirty-eight degrees, and surgery typically happens once the curvature gets to fifty degrees. Her doctor isn't opposed to the exercise regimen, but he wants the family to realistically recognize that it likely won't help as much as they hope. After her x-ray, the doctor informs Ysabel that her curve is now at forty degrees and the brace isn't helping. Ysabel no longer has to wear the brace, and the impending surgery wouldn't happen until her spine hits fifty degrees. Her doctor shares that this could take at least a year. Christine is beside herself with worry, but Kody remains stoic.
Adding to the chaotic mess of footage, it's time for the shower for Madison and Caleb's baby. Both guys and girls are invited, and, even though he has eighteen children, it will be the first baby shower Kody has ever attended. Even though it is not his day, Kody manages to hijack the event with a corny speech. Next, Caleb and Kody compete in a blindfolded diaper changing race. With all of his kids, Kody has only ever changed about five diapers in his life, although he disputes that number. He revels in becoming a grandfather as Madison and Caleb open a slew of camo themed items for baby Axel. Tony hasn't realized that his fifteen minutes of Brown fame have expired. He is vying for screen time.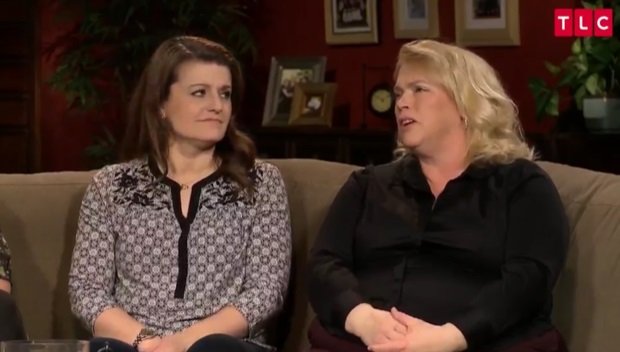 And just like that it's May! Christine, Kody, and Ysabel are in Michigan for scoliosis boot camp. The wives are hopeful these exercises will work, but her spine curve has increased five degrees. There is part of Ysabel that just wants to get surgery over with but she's determined to learn these exercises that are meant to reteach her muscles. Ysabel is introduced to another teenager who has success with the treatment. Once her spine corrected, she stopped doing the exercises, so she's back again. Kody is hopeful this will show Ysabel that these exercises are extremely important to her everyday routine even if her spine greatly improves. Back in Utah, Madison and Caleb are preparing for a three dimensional ultrasound. Madison is planning for a home birth with a midwife. Caleb is excited to see the baby has hair. Maddie knows he will need his space from her aggressively friendly family. The couple is planning on three to four children of their own.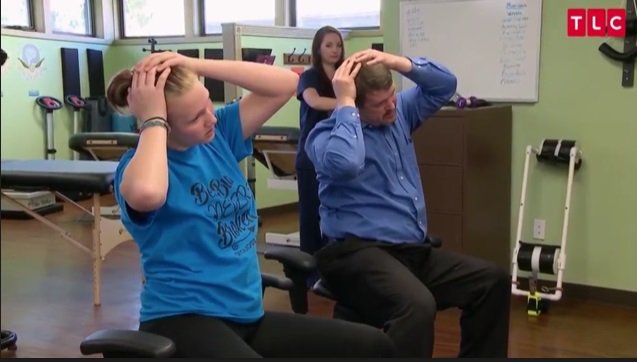 While in Michigan, Kody and Christine are enjoying some alone time and a date at the farmer's market. They flirt over industrial lamps. He calls her pet names and gifts her with a flower. While their marriage had some dark times, Christine needed to realize that Kody couldn't focus solely on her. Their issues were based on petty insecurities. Christine agrees. She cites Robyn as being a saving force in her relationship with Kody. In the beginning, Christine didn't want to share with Robyn, but over time the women have formed a strong bond. After their day date, Christine and Kody grab Ysabel and her new friend to take them bowling. Ysabel has a newfound hope that she may be able to avoid hope if she is diligent with her exercises.
TELL US – WHAT DID YOU THINK OF LAST NIGHT'S EPISODE? ARE YOU FOLLOWING ALL OF THESE STORY LINES? 
[Photo Credit: TLC]