This week on Married to Medicine LA, Imani Walker is anticipating her sister's arrival in town after not seeing her for over ten years. She is excited to meet her nephew and have the chance for their families blend with one another. One of the cast members may be leaving LA for good. Will fractured friendships in this group be mended or are they beyond repair.
Shanique Drummond meets with her bestie Jazmin Johnson for drinks. She explains feeling overwhelmed with her job and family obligations. She becomes emotional at the table because she feels like her husband doesn't respect what she does on a day to day basis. Let's be real, Robert may be a doctor and the primary breadwinner, but he shouldn't make his wife feel she has to choose between her job and family. In all honesty, it seems apparent that Shanique takes great pride in all of her obligations as a wife, mother and businesswoman. So I can see how frustrating it would be to feel like your partner doesn't support you in all your endeavors.
Asha Kamali-Blankinship and Noelle Reid go for a run and then to breakfast to catch up. Asha shares her joy of her experience on the set of Days of Our Lives. She also shares her disappointment finding out after trying to have a baby that she wasn't pregnant. Noelle puts everything in perspective and comforts her friend and reminds her it's still early in the process. I know some people get pregnant the first time, but Asha did you really think it would happen overnight at age 39, after finally guilting your husband into submission?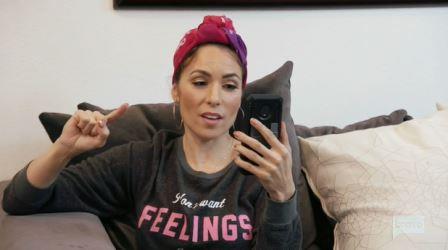 Britten Cole FaceTimes with her husband, Mack Major and shares that she finally got a job in LA. Despite her excitement, her husband wants her to come home to help with the kids. I think it's more than obvious that Britten moved out to LA temporarily to be a part of the show and never truly planned to move her family there. If there is a second season, her family may move to LA, but it doesn't take that long to find a house. SMH… It just seems like she was on a mini vacation away from her family while filming. I am not knocking her hustle, but if they plan on coming back for another season, I hope for a less contrived storyline.
Imani has an emotional first meeting with her sister and nephew after fourteen years of no contact. I must admit it was really nice to see this softer side of her. They both seem genuinely happy to reconnect and share plans for the future. Imani invites her sister to her home to meet her family. It is amazing how much both of their sons look alike, the familial resemblance is obvious. I wonder if in the future she will be able to finally meet with her father. I think based on her mother's warnings and his short response to her request to talk; maybe it's not in the cards. At least she has someone on her dad's side of the family she can have a relationship with.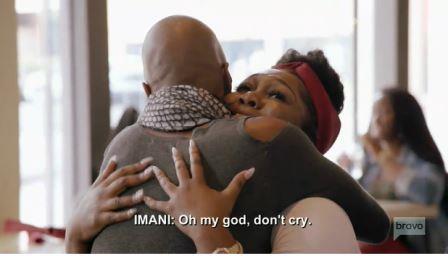 Shanique's husband, Robert Drummond realizes he is in the doghouse after their argument about quitting her job. He decides to make her his famous lasagna and enlists the kids to help with his plan. Upon arriving home, she is totally surprised to find a homemade dinner and the kids serving them. I have to admit, including the kids was a cute touch. Robert actually apologizes and admits that Shanique is a superwoman given all that she does for the family. I was happy see that admitted he was wrong for not listening to his wife vent because I was giving him the side eye after that conversation.
Imani invited all the women to a rooftop party she is throwing for the medical community. Hopefully, this event will fare better than the last one that ended in several catfights. Britten is the first of the ladies to arrive and reveals to Imani that she will be moving back to Orlando with her family. In a twist of events, Jazmin forces Imani to hug her for an awkward amount of time. I guess she is ready to forgive her for comments about her home and husband. Hopefully Imani never forgets that Jazmin doesn't play about her man or her reputation.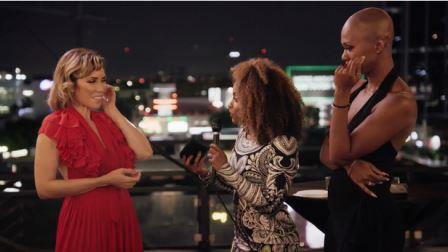 Shanique and arrive at the party and if looks could kill, Asha would have made sure she were dead on arrival. Not to be made to feel uncomfortable, she floats around the party making sure to avoid her.  Imani makes a speech to all of her guests recognizing all of the ladies on the show. Asha jumps on the mic next and presents Britten with a dog tag, much like the one she gave the women at the pool party. She announces that she is moving back to Orlando until next year when her new season job starts.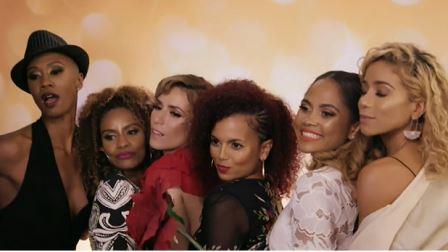 I must admit that I am more partial to the Atlanta cast of Married to Medicine. Maybe it's because they have a longer history, therefore more shade to share with viewers. Hopefully, if this franchise continues it will become more effortless and genuine. I definitely think the cast has potential, but I guess we will have to wait to see what the future holds for them.
TELL US – DID YOU ENJOY THIS SEASON OF MARRIED TO MEDICINE LA? DO YOU THINK IMANI AND HER FATHER WILL EVER RECONNECT? DO YOU THINK SHANIQUE SHOULD CONTINUE BALANCING HER CAREER AND FAMILY? WHAT DID YOU THINK ASHA AND SHANIQUE WILL EVER MAKE UP? DO YOU THINK BRITTEN EVER PLANNED TO MOVE HER FAMILY TO LA?
[Photo Credit: Bravo]