Did you guys watch Season 1 of the 
Temptation Island
reboot?  If you didn't (or, if you did, and your brain just doesn't have the room to store the details of yet another reality tv dating show), here's how the show works:  the producers put four couples on "Temptation Island."   The couples are separated and given lots of alcohol and very little clothes.  The producers then throw a bunch of hot, single people at the couples to see if they will stay together or "give into temptation."  Spoiler alert:  they pretty much always give into temptation.
There is some sort of competition and/or voting component, so couples get eliminated during the season.  The rules of elimination are a little unclear… I'm pretty sure the producers just make the rules up as they go.  At the end of the season, one couple is left standing.  That couple decides whether to leave together, alone, or with one of the singles.  Last year's "winning couple" was divided – she wanted to leave together, he left with one of the singles.
People reported that this train wreck of a show (and I mean that in the best possible way, obvi) is back for Season 2 beginning in October on USA Network.  I'm already clearing space on my DVR.
The four devoted couples are:
Ashley Howland (25) and Casey Starchak (26)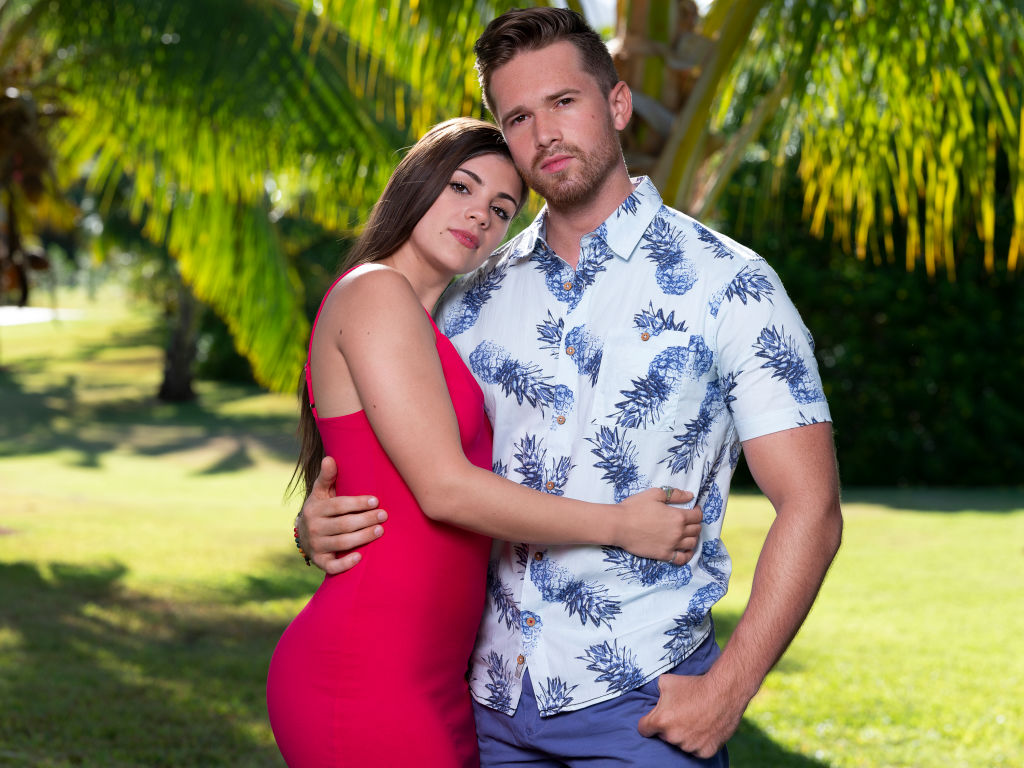 Ashley Goldson (30) and Rick Fleur (32)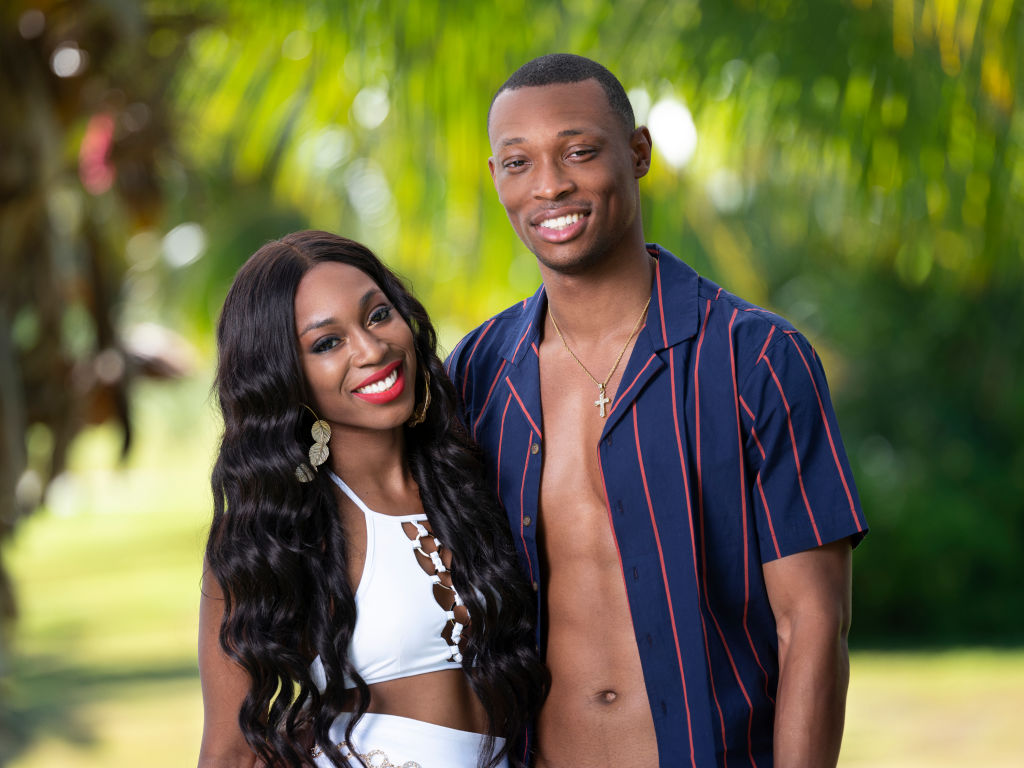 Katie Griffith (34) and David Benavidez (28)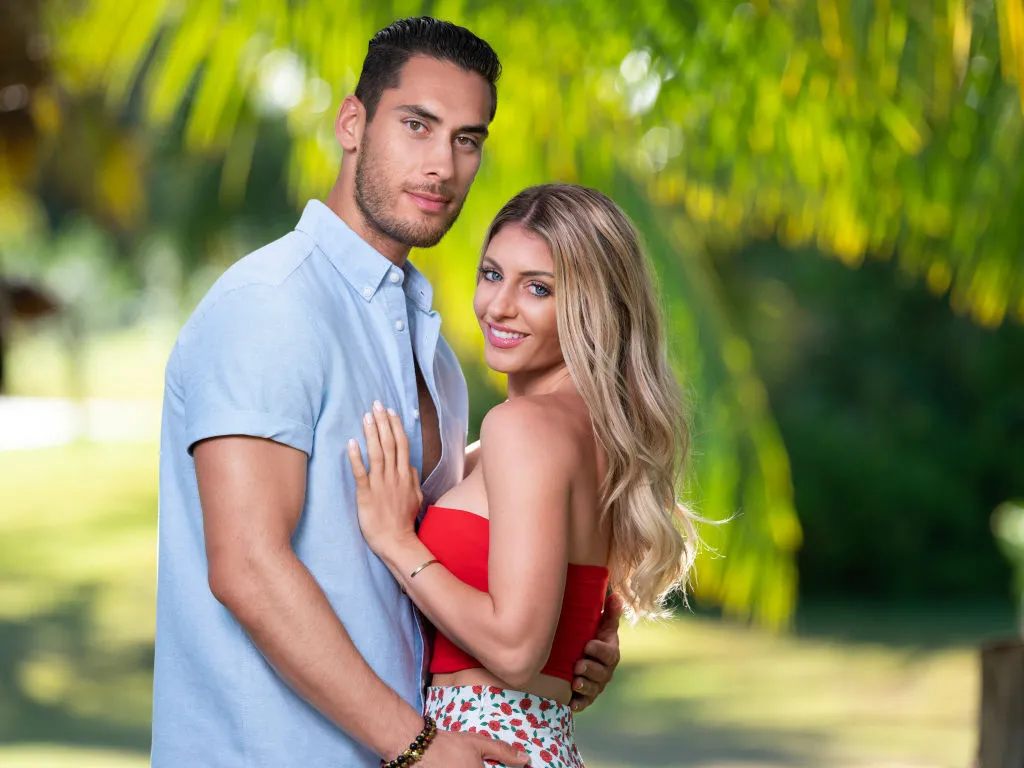 Estonica Veira (30) and Gavin Rocker (26)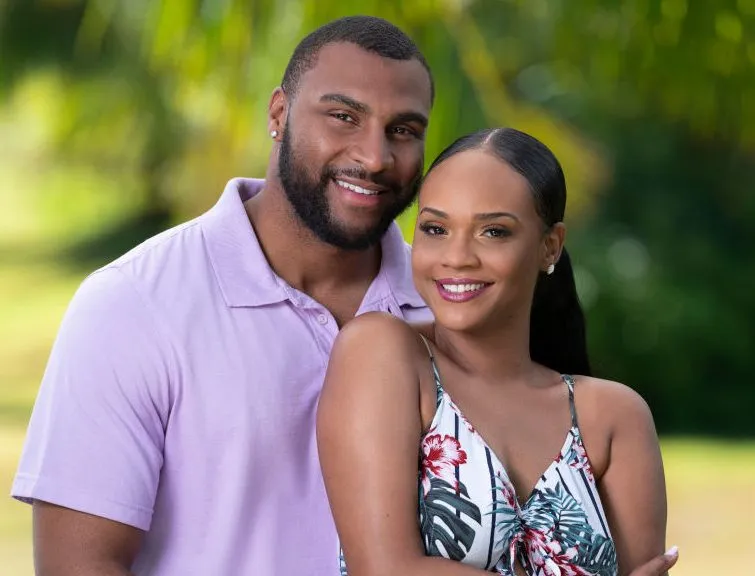 A guy named "Gavin Rocker" has two career options: (1) reality tv star or (2) stripper.  That's it.  According to people, Gavin Rocker's "cheating past" is tough on his relationship with Estonica.  Probably the best way to fix that is for him to be put in a situation where he is basically contractually obligated to cheat.
Ugh.  Why would anyone subject themselves to this disaster?
Well, according to the People article, the four couples show up to Temptation Island for Instagram followers to "decide whether to commit to a lifetime together."  Look, I'm no relationship expert, but if a guy tells me he can't decide whether or not to commit unless 12 hot singles hit on him in bikinis, I'm pretty sure he's not marriage material.
Good luck to all the couples!  (JK! I hope they crash and burn for entertainment purposes!)
TELL US – DID YOU WATCH LAST SUMMER?  WILL YOU WATCH THIS OCTOBER? 
[Photo Credit: John Tsiavis/USA Network/NBCU Photo Bank via Getty Images]