Last night's episode of 90 Day Fiance, was emotional to say the least. These people are literally driving me to drink. How much sobbing, screaming and selfishness can we be expected to witness in one sitting.   If you are looking for drama, TLC definitely delivered this episode.  I think I need a hug.
Mursel Mistanoglu packs his bags for Turkey. Angela Deem finally arrives in Nigeria. Natalie's revelation leaves Mike devastated. Tania Maduro and Syngin Colchester 's romantic reunion goes south.  Blake's friends confront him about Jasmin. Let's get straight into the recap!
Anna, 38 (Bellevue, Nebraska) and Mursel, 38 (Turkey)
After spending the night in a hotel, Mursel returns to Anna's house to pick up his belongings. Anna is furious that Mursel has chosen his family over her. She coldly watches him cry and struggle to communicate his feelings. This is hard to watch. I actually feel semi -bad watching them both scream and cry while staring at one another. Anna is devastated that Mursel didn't decide to place his own happiness over that of his family. Although, this scene was difficult to watch, I think it's for the best.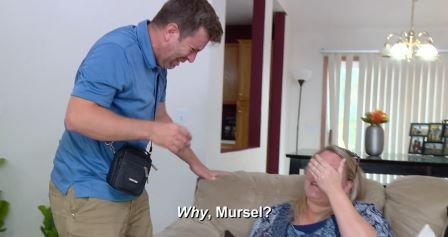 Back at the hotel, Mursel feels guilty about his decision to return to Turkey. He tells producers he decided to choose his mother over Anna. When he leaves the hotel, he is shocked to see Anna outside waiting to take him to the airport. She literally begs him to stay, to no avail. Once Mursel leaves, he will no longer be able to use the K1 Visa to return.  Anna has a complete meltdown at the airport watching Mursel leave. She was hoping he would change his mind, at the last minute. I'm sorry Anna, but no one should have to beg anyone to choose them. Selfishly, I just want them to break up, so we don't have to endure all of this sobbing anymore.
Angela, 53 (Hazlehurst, Georgia) and Michael, 29 (Nigeria)
Michael meets Angela at the airport with a surefire way not to get slapped for failing his visa interview. Angela happily accepts the cake Michael presents her. In return, she decides to wait until they get into the car to berate him. Angela is infuriated when she discovers that Michael didn't mention that his family threw them an engagement party. It seems poor Michael anticipated his fiance's reaction and has another surprise for her at the hotel. He gifts her with a clock that is riddled with their pictures. Angela is so thrilled she whips out weapons of destruction sex toys.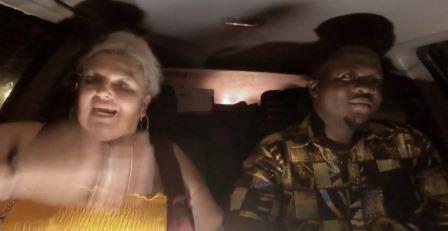 Angela and Michael reach an impasse when they try to figure out the best way to move forward. Michael wants to get married in Nigeria and she is completely against it. He believes their chances of winning an appeal are slim and doesn't want to waste any more time. I don't know why they can't have two weddings, one in Nigeria and another in the states. I'm pretty sure Angela's idea of a wedding is a backyard barbecue anyway.
Mike, 34 (Seguim, Washington) and Natalie, 35 (Ukraine)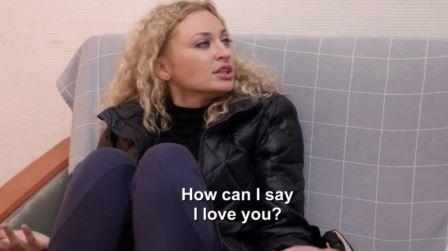 In one of the most awkward post interviews I have ever seen, Natalie tries to describe her relationship with Mike. When the producers ask "do you love him", she says he is a good guy and has potential. Ummm… sounds like a NO to me! She finally admits that it would be a lie for her to say she loves him. Mike storms out of the interview completely taken off guard by Natalie's revelation. Mama Natalie is not going to be happy about this! I saw this coming a mile away. It was apparent she was rushing their relationship to get to America. She even wanted to force him into trying to have a baby in order to secure her visa. Mike, cut your losses and RUN!
When Natalie and Mike return to the house, he is visibly upset. I guess that is normal, when you find out you have been living a lie and your fiancé doesn't love you. Natalie throws the ring at him as he packs his clothes to return to the U.S. All of their issues are glaringly obvious during the argument. Mama Natalie tries to comfort Mike as he says goodbye. Natalie even demands an apology, before Mike leaves. WTH! Let me get this straight… she admits not being in love and gives back his ring, but wants an apology. I thought Natalie was crazy before, but my radar is going all the way now.  Mike refuses to apologize and leaves without another word. SMH! If he has any sense, he will leave her and all of her drama, right in Ukraine.
Michael, 41 (Greenwich, Connecticut) and Juliana, 23 (Brazil)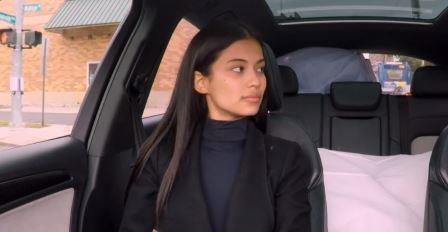 Juliana bikes over to Michael's ex-wife, Sarah's house to vent. She opens up about her past and controlling ex-husband.  Sarah is moved to tears and is shocked to discover that there is more to Juliana than just a pretty face. I smell an alliance brewing. Michael you are in danger, you may want to tread lightly with this duo.
Sarah and Juliana have become fast friends and even go get her wedding dressed altered together. On the way, Juliana asks is there anything that she should know, good or bad. Sarah warns her about having an imbalance of power. At the dress shop, Juliana walks out in a beautiful wedding gown and is brought to tears. Although, I don't fully trust Juliana and her intentions, I think I like her friendship with Sarah. She needs someone to advise her besides Michael.
Blake, 29 (Los Angeles, California) and Jasmin, 27 (Finland)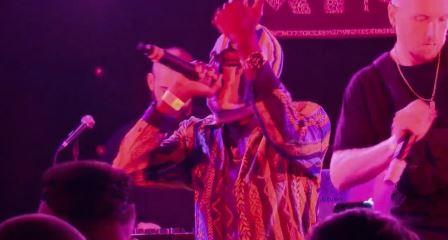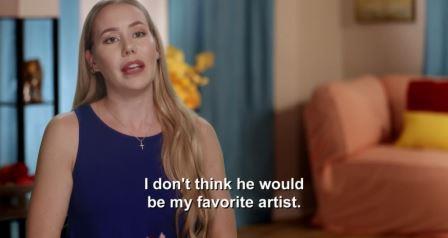 Jasmin and Blake are headed to a club for a performance for one of Blake's artists on his "label". Ugh… where is the wine when you need it. Some type of pseudo performance starts with Blake in a weird face mask that reminds me of one of the cartoon characters on fat Albert. It was at this moment, I realized that I needed something much stronger than wine. Why are we being subjected to this? After the show one of Blake's best friends questions why Jasmin wasn't more supportive. Even Blake admits he would have preferred her to be cheering him on in the crowd, rather than seated at the back of the bar.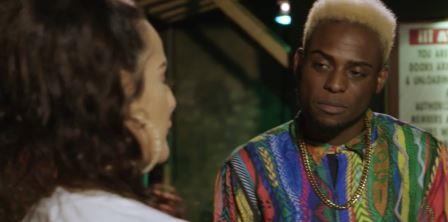 Blake arrives at the studio, his friends immediately point out Jasmin's lack of interest in his music. They also feel like she puts no effort into fitting into his life. All of this is true, but Blake defends his fiancé. He believes Jasmin differences are cultural and she has to get to know everyone better over time.  When the conversation continues, Blake decides to leave the studio rather than be bombarded with complaints about Jasmin.
Tania, 29 (Colchester, Connecticut) and Syngin, 29 (South Africa)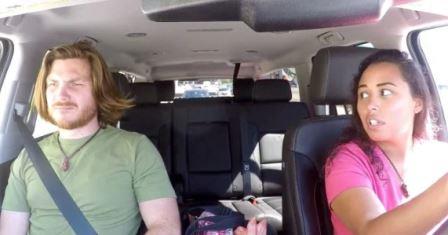 Syngin and Tania are excited to see one another at the airport. It's as if all has been forgiven after a month with constant arguments. Something tells me this is the calm before the storm. After a magical night in New York, they head back to the shed their real life. On the car ride home, the two go right back to arguing about their future. Tania is worried that Syngin isn't career oriented and wonders if he is too immature for her. Syngin wants to go with the flow and doesn't understand why Tania is so upset. She even threatens to leave him behind and begin a new life. Sigh! I don't know how any man; woman or child could endure Tania. She is inconsiderate, abrasive and downright controlling. Syngin can't even work at this point and they are living in a SHED. What does she expect him to do with no money or work permit? It's great she has figured out her life plan after an inspiring trip, but the guy just left everything behind to start a new life with her. After Syngin shuts down, Tania decides to apologize for going off. Well, so much for distance making the heart grow fonder. Tania, you are well on your way to running this guy off if you aren't careful. 
TELL US- DO YOU THINK MURSEL SHOULD HAVE STAYED OR IS HIM LEAVING FOR THE BEST? WHAT DO YOU THINK ABOUT JULIANA AND SARAH BEING FRIENDS? DOES TANIA EXPECT TOO MUCH TOO SOON FROM SYNGIN? DO YOU THINK ANGELA SHOULD JUST GET MARRIED IN NIGERIA? DO YOU THINK BLAKE'S FRIENDS HAVE A RIGHT TO QUESTION JASMIN'S INTENTIONS WITH BLAKE?
[Photo Credit: TLC]