Season 11 just wrapped and luckily for us we didn't have to wait long for an update. This cast has had its fair share of drama with their stranger spouses, especially during a pandemic. Let's see what happened when the cameras left and people are forced to get real. Given the previews, we are in for some juicy details.
The Married At First Sight reunion gives us the behind-the-scenes drama and some emotional updates. Woody has been hiding something from Amani. Henry gives more details about the accusations Christina made during Textgate. Miles shares his feelings about his experience with Karen. Let's get straight to the recap!
Olivia & Brett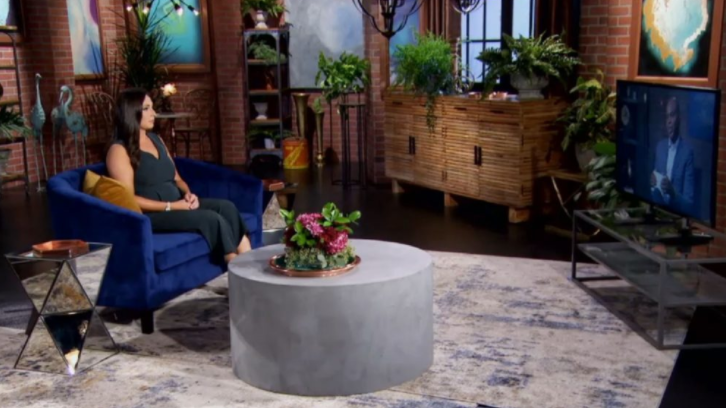 Well, not much has changed with Olivia and Brett. She still hates him and he is still a douche. But they do agree on one thing, they weren't a good match. Honestly, it seemed like once Brett discovered Olivia made significantly more money than him, he was no longer interested. According to him, he thinks she was only looking for a husband as an accessory. It didn't take him long to move on from his estranged wife.
Apparently, he couldn't wait to get back on his dating apps. So much so, he has been matched with several of Olivia's friends. She doesn't understand how he has so much money to serial date, but blasted her for wanting to go on a vacation or out to eat. To be fair, Olivia you need to stop following his movements, it's none of your business. Just thank your lucky stars you didn't waste more time with him.
Amani & Woody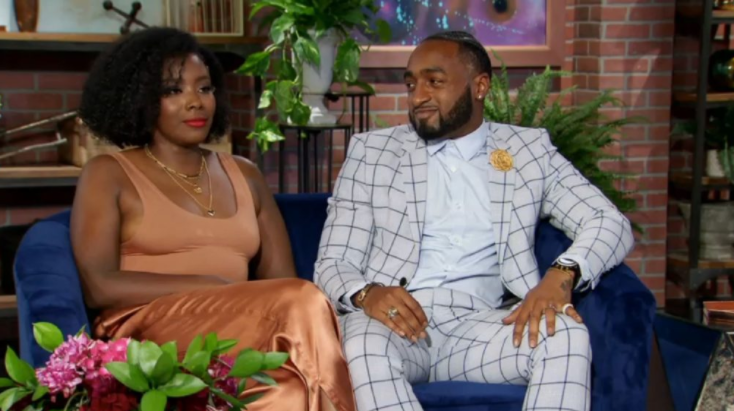 Season favorites, Woody and Amani are still married! She even intends to officially take his last name the office reopens. Things get even sweeter when Woody presents wife with a brand new wedding ring. He gets emotional as he shares he wants her to have something from him, not from the show. Aww, these two are too cute! Their journey has truly been beautiful to watch.
Amelia & Bennett
Amelia and Bennett are still happily married. When we last saw Bennett, he was showing us his new tattoo of his wife's initials. No better way to show you're in it for the long haul, than to brand your spouse's name on your ass. Things have been pretty busy, now that they have officially moved to Virginia. Bennett even has a new career he loves as a solar consultant. True to form, these two couldn't leave the reunion without their usual quirky antics. Their segment ends with them singing an original song to the host. Neither has a future in music, but I definitely got a good laugh out of it.
Christina and Henry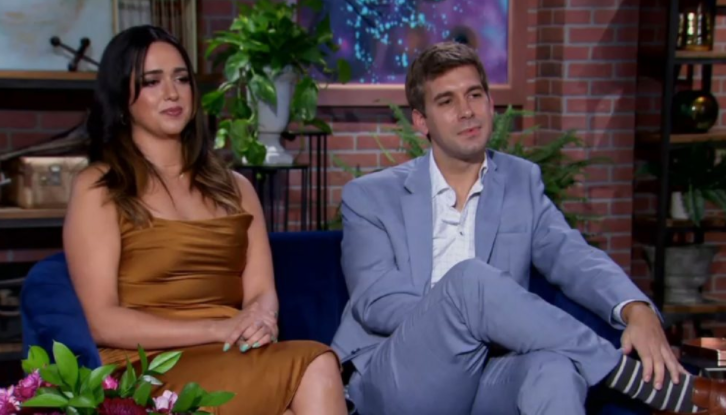 Christina and Henry have been one of the most controversial couples this season. During the finale, they both chose to end their marriage. After begging for Henry's attention almost every episode, she now claims she didn't really want it. Insert side eye here. Girllll… He explains he didn't want to lead her on, so he never initiated any type of intimacy. He confesses that he had concerns early on.
At the wedding, he found out she had recently gotten out of a toxic five year relationship with a married man. Christina is still trying to convince us with her fake tears that she didn't try to blackmail Henry with Textgate. It is revealed that she even told cast members that she thought he was gay. It was clear to me the entire situation was made up from the moment it was revealed. It's really sad, that someone would stoop that low to seek revenge on innocent person. Since filming, Christina is lying about casually dating someone, while Henry remains a bachelor.
Karen & Miles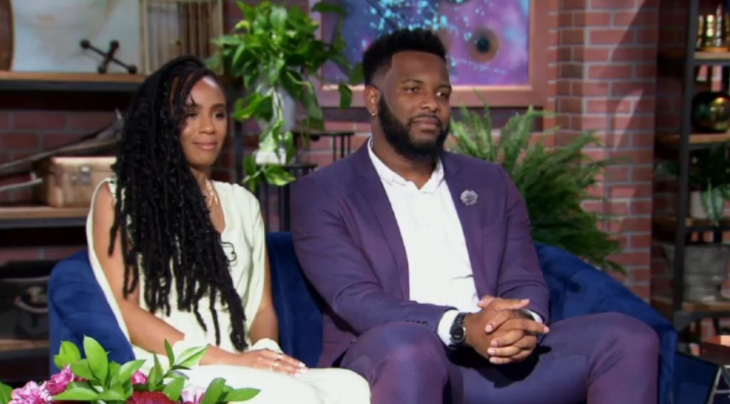 Sigh! When the host asked Karen if she was  regretful about being so closed off towards Miles, she said no. Huh? Instead of Married At First Sight, she should have signed up for Iyanla, Fix My Life. I believe she is suspicious of men, based on past bad experiences. She is lucky she met a patient man. Most guys would have given up on her by now. But there is a silver lining to this story, they are still married. I'm shocked! In case anyone is wondering, Miles says his needs are now being met! In a funny twist, their new home is on the same block as Woody and Amani's.
TELL US- WERE YOU SHOCKED BY ANYTHING FROM THE MARRIED AT FIRST SIGHT REUION? IS THERE ANYTHING YOU WISH WENT DIFFERENTLY THIS SEASON ON MARRIED AT FIRST SIGHT?
[Photo Credit: Lifetime]