Things could have gotten very awkward for Kim Kardashian and Pete Davidson at the Met Gala 2023. The exes ended up in the same room as one another, but looked to exchange pleasantries when their paths crossed. They were all smiles as they engaged in conversation inside the event. Exactly what they spoke about isn't clear, but Usher was also present and enjoying the chatter.
Time heals all wounds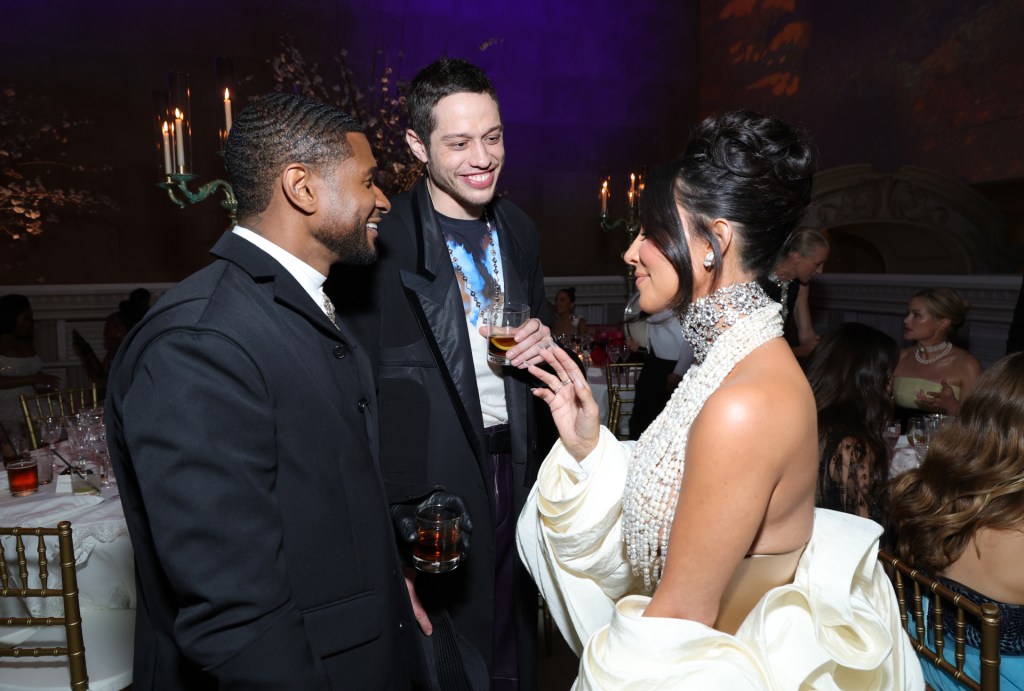 Kim and Pete dated for nine months, before calling time on their relationship in August 2022. They had made headlines at last year's Met Gala showcase, as Kim wore an original dress that was once worn by Marilyn Monroe. It was later alleged that Kim damaged the show-stopping gown.
Exactly why Kim and Pete decided to break up was never officially confirmed. Some rumors suggested that their busy and conflicting schedules played a big part in the decision. Thankfully, it looks as if the end of their romance was an amicable one. It's nice to see two former flames able to hang out in the same room and get along. Fans might be hoping for a rekindling of their relationship, but it appears that ship has sailed.
Kim spoke briefly about her split from Pete in the new trailer for The Kardashians Season 3. After saying she couldn't remember where things left off, a producer reminds her that she was "still in a relationship" when cameras went down on Season 2. Quite the gut punch. Pete never appeared in the second season of the reality series. Still, it appears that the one remaining headache from Kim's former love life is ex-husband Kanye West.
You can watch all of that play out when The Kardashians Season 3 debuts on Hulu on May 25, 2023.
TELL US – WOULD YOU LIKE TO SEE KIM AND PETE BACK TOGETHER? COULD YOU STAY FRIENDS WITH AN EX?