The RuPaul's Drag Race universe continues to expand. Now, the Drag Race Mexico cast has been revealed, following the news that two former contestants would be stepping in to host. The landmark first season is set to premiere in June, and will see 11 contestants battling it out to become Mexico's next drag superstar. It's time to meet the queens…
Who is in the cast of Drag Race Mexico Season 1?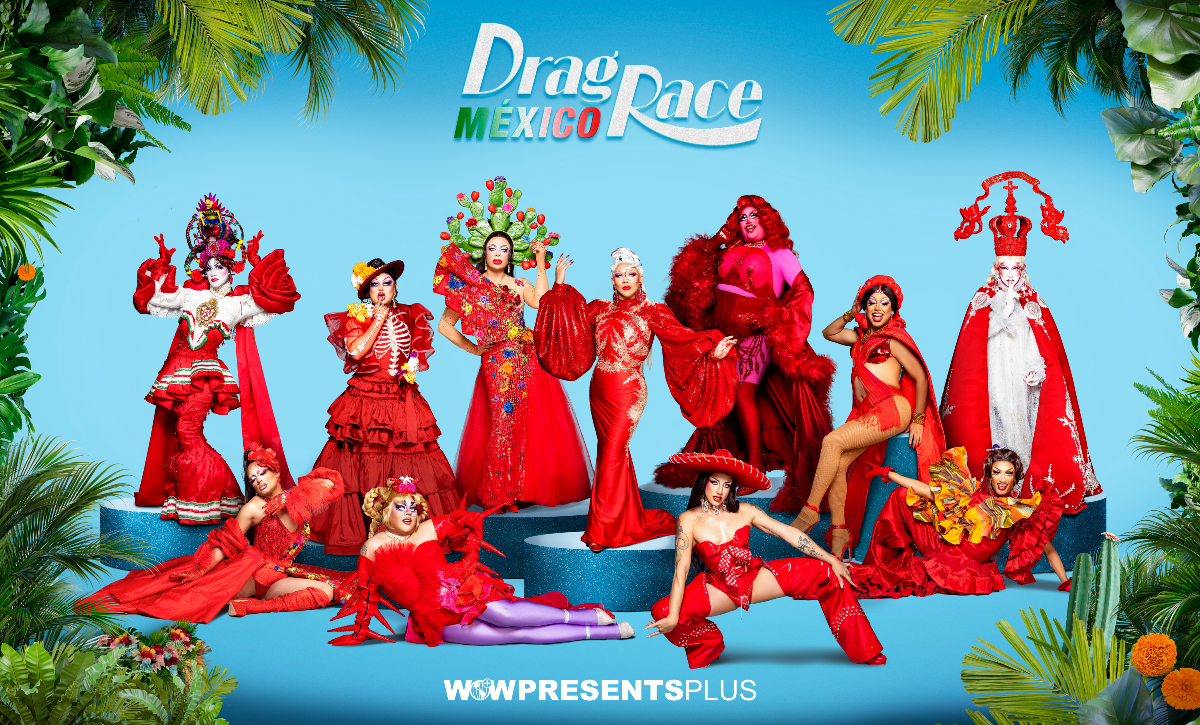 Argennis
Cristian Peralta
Gala Varo
Lady Kero
Margaret Y Ya
Matraka
Miss Vallarta
Pixie Pixie
Regina Voce
Serena Morena
Vermelha Noir
Argennis has been named the best Drag Queen of Ciudad Juarez, and is known as the Chameleonic Queen. She has a career spanning a decade, which will come in handy as she has some stiff competition! Cristian has 15 years experience in showbiz, with three in the world of drag. Then there's Gala, described as a "dangerous lady, queen of air, fire, and heart."
Lady Kero credits "history, culture, and traditions" of her hometown Oaxaca as the inspiration for her drag, saying she has "mezcal in her blood, pithaya lips and a heart of cheese." Yummy! Then there's the sweet and sour Gemini queen, Margaret Y Ya, who's ready to capture the hearts of the audience.
Matreka is inspired by Latin American folklore, and is a visual artist, dancer, and actress. Miss Vallarta wears the color of Mexico on her skin, and Pixie Pixie is the "queen of black and white," with over 10 years of drag scene experience.
Regina Voce may be the biggest competition, with more than 30 years in the entertainment business. She's known for her roles in Cirque Du Soleil, Rock of Ages, Les Miserables, and even competed on Queen of the Universe.
Rounding out the cast are drag icon Serena Morena, who has seven years of experience on stage, and Vermelha Noir, who hopes to prove that drag art can thrive beyond nightlife. Let's see what they all have to offer.
Drag Race Mexico premieres Thursday, June 22, 2023 on MTV LA and Paramount+ Mexico in Mexico and Latin America, and will be available to stream on WOW Presents Plus worldwide, excluding Mexico.
TELL US – ARE YOU EXCITED FOR DRAG RACE MEXICO? WHO ARE YOUR EARLY FAVORITES?