Not every romance is meant to last. The Bachelorette premiered on ABC 20 years ago and since then, the show has seen many heartbreaks and a few success stories. While the majority of Bachelorette couples eventually decide to go their separate ways, some couples have proven you can find love on national television. Here are all The Bachelorette couples who are still together.
Trista "Rehn" Sutter & Ryan Sutter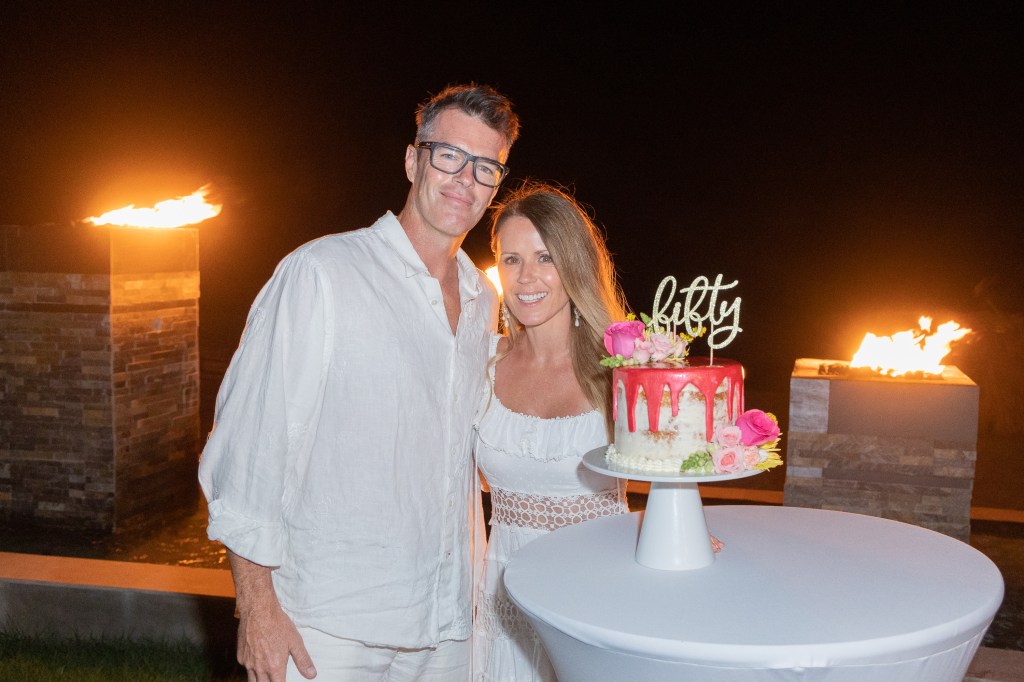 Trista "Rehn" Sutter kicked off The Bachelor spinoff in 2003 as the first ever Bachelorette. She found love on her season with Ryan Sutter, a Colorado firefighter. The two got engaged in the season finale and later tied the knot in December 2003. 
Since then, Trista and Ryan have welcomed two children together. A son named Maxwell and a daughter named Blakesley. 
The OG Bachelorette couple is one of the few success stories from the franchise. The couple will celebrate twenty years of marriage this December. 
Trista spoke about her and Ryan's everlasting love in a February 2023 interview with E! News. The ABC star revealed if she feels pressured to live up to fans' expectations about her relationship. 
"We feel pressure from ourselves because we want our relationship to be successful," she told the outlet. "I want to be married for 72 years, like my grandparents were. I love him. I love doing life with him. I love that he's my best friend and I want that to continue. So the pressure just comes from internally."
Trista often gives fans an inside glimpse at her relationship on her social media. On Sunday, June 21, 2023, Trista dedicated a sweet Father's Day Instagram post to her husband. 
"We love him to infinity and beyond for all the quiet little moments, exciting big moments, and everything in between. To the best father to our babies and the love of my life…Happy Father's Day. ilu," she wrote alongside a slideshow of Ryan and their kids. 
Desiree Hartsock Siegfried & Chris Siegfried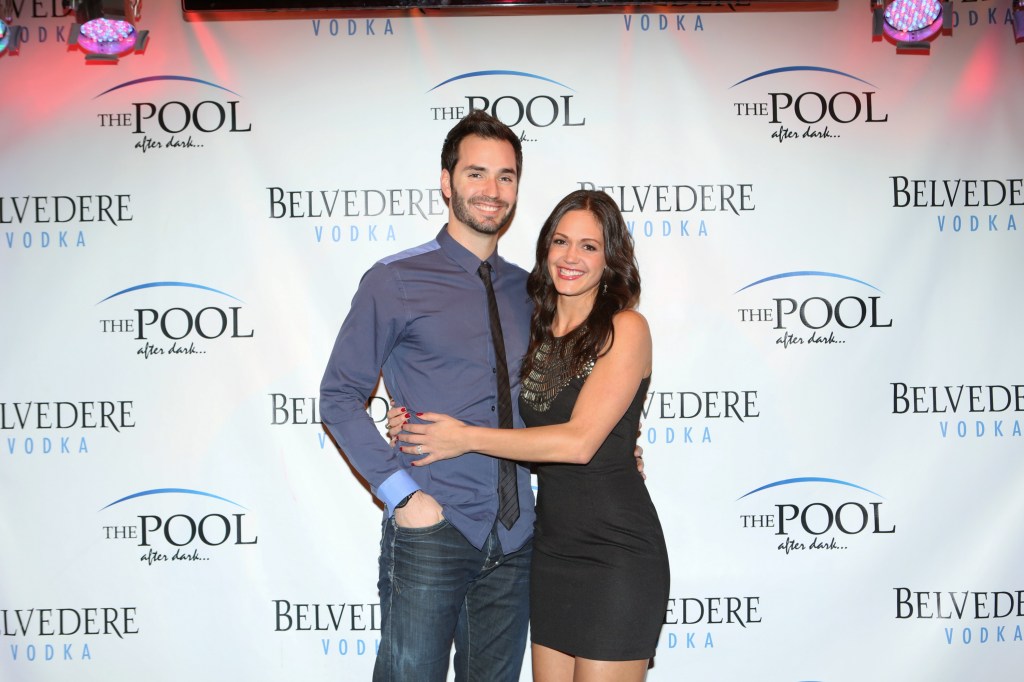 One of The Bachelorette couples who are still together is Desiree Hartsock Siegfried and Chris Siegfried. Desiree met her husband, Chris, on Season 9 of The Bachelorette. The couple tied the knot in Palos Verdes, California in January 2015.
Desiree and Chris welcomed their first son, Asher, in October 2016 and welcomed a second son, Zander, in January 2019.
The former Bachelorette took to Instagram on June 21, 2023 to wish her husband of eight years a Happy Father's Day. She shared a few photos of Chris alongside the caption, "Happy Fathers Day @chrisrsiegfried !!We love you so much!"
JoJo Fletcher & Jordan Rodgers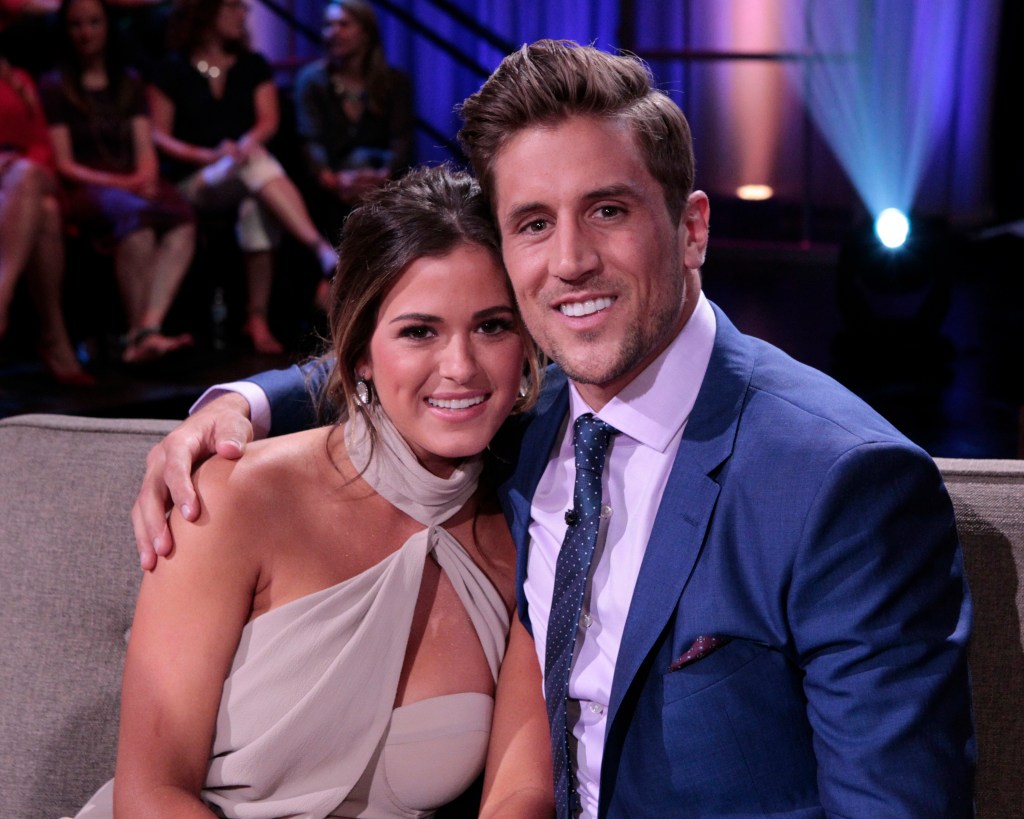 Joelle "JoJo" Fletcher met her husband, Jordan Rodgers, on Season 12 of The Bachelorette. The two had an immediate connection and Jordan was gifted the coveted First Impression Rose on Night 1.
Although JoJo admitted she had reservations about Jordan, it was clear to fans her heart always belonged to him. In the season finale, JoJo accepted a proposal from the former quarterback.
The two tied the knot in May 2022 after a six-year engagement.
In a May 2023 interview with People, the couple reminisced on their Bachelorette journey, telling the outlet they "cannot believe" they fell in love on national TV.
"It's just wild," JoJo said. "We always look back and think, we cannot believe we met the way we did. I can't believe we've been together seven years. I can't believe we're sitting here."
Jordan added, "We were taking a walk in the neighborhood, and we're like, 'How weird is it that we met on a dating show?'"
Rachel Lindsay Abasolo & Bryan Abasolo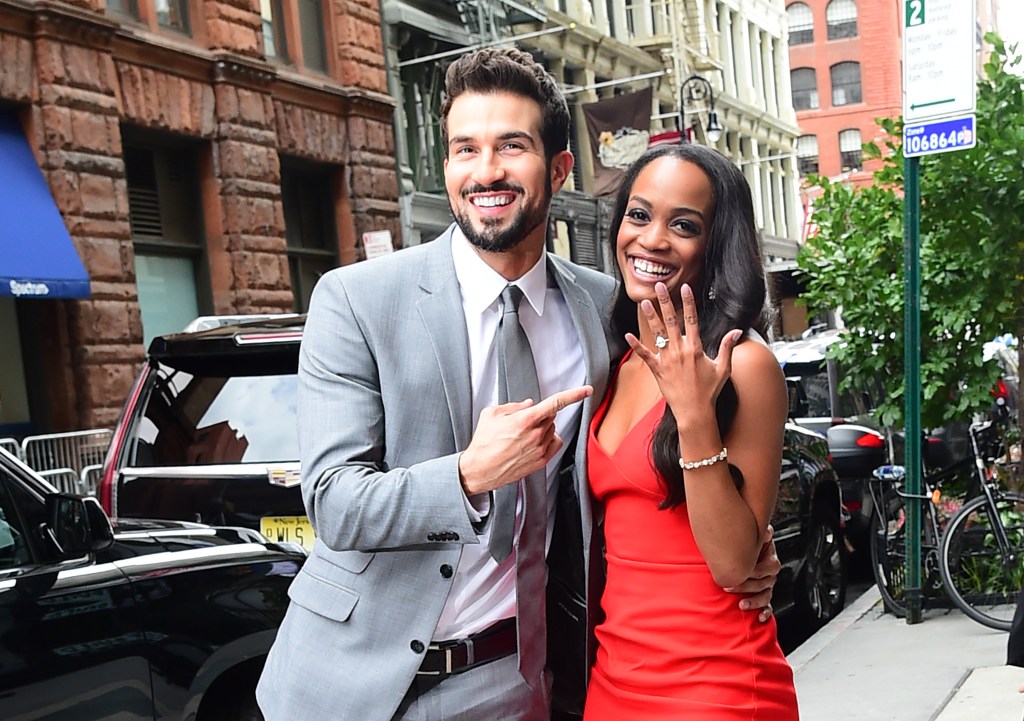 Rachel Lindsay Abasolo found love with Bryan Abasolo on Season 13 of The Bachelorette. Like JoJo, Rachel had an immediate connection with her future husband, gifting him the First Impression rose. The two also exchanged a passionate kiss on Night 1, letting fans know Bryan was one to watch.
"From the moment you walked out of the limo, I felt something that was unexplainable," Rachel told Bryan on Night 1. "I don't know if it was because you told me I was gonna be in trouble, I don't know if it's because you spoke to me in Spanish, but there was something there."
Rachel accepted a proposal from Bryan in the final episode and they tied the knot in August 2019.
In August 2022, Rachel took to Instagram to celebrate 3 years of marriage with Bryan.
"Happy 3rd Anniversary to my best friend. Each year gets better. Love you forever," she wrote alongside throwback photos of her and Bryan's romantic beachside nuptials.
There aren't that many Bachelorette couples who are still together, considering how many seasons of the show there have been. But at least the spin off has a higher success rate than The Bachelor.
TELL US – WHICH BACHELORETTE COUPLE IS YOUR FAVORITE?