There's a new guy joining the Season 9 cast of Southern Charm. When producers asked for names to add to the cast, Rod Razavi was at the top of the list. Even though he worried about "fitting in," showrunners signed him up.
"I'm pretty sure [we all] threw in his name," Olivia Flowers said at a Bravo event in September. "So he didn't have a choice. We were pushing it."
Hesitant at first, the Charleston-based computer programmer decided to watch a few back episodes.  "I took a couple of days, and I watched the first episode of the last season," he shared. "I thought to myself, 'I know everyone at this party … This fits me well.'" The Messenger has all the details.
He's Switzerland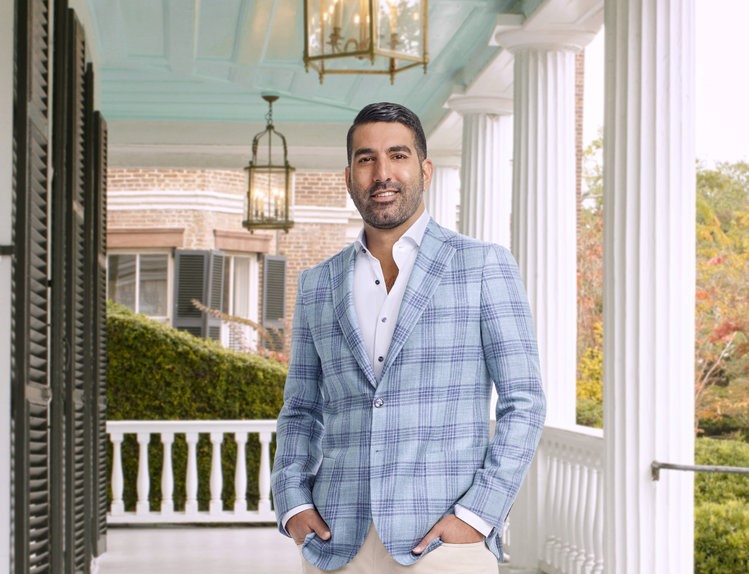 "I've just been around these guys for a long time," said the Zuri Group director. "I pretty much get along with everybody. I'm very much a Switzerland."
Not a fan of conflict, Rod expects to be the peacemaker, rather than a source of drama. His relationship with Olivia, however – Austen Kroll's ex – could lead to some tension with the Trop Hop brewer.
"Before I came on the show," the Cincinnati native said, "[Austen was] probably the person I knew the best. So it's a kind of interesting dynamic to start off." The first time he was on camera was on a date with Olivia. Filming everything complicates dating a little, especially when her ex-boyfriend is still part of their friend group.
Olivia's new boyfriend isn't the only new Honeybee in town. Interior decorator Rodrigo Reyes and successful real estate broker Jarrett Thomas are also joining the cast.
Southern Charm Season 9 premieres Thursday, September 14 at 9/8c on Bravo.
TELL US – ARE YOU LOOKING FORWARD TO THE NEW SEASON OF SOUTHERN CHARM? DO YOU THINK AUSTEN IS GOING TO BE OKAY WITH OLIVIA'S NEW BOYFRIEND? OR WILL THERE BE DRAMA?