Below Deck Mediterranean Season 8 is sure off to a rocky start! The premiere episode already saw one crew member get the boot, and viewers predict that several more may get fired later this season as well. After a dramatic season trailer and a chaotic first episode, here are our predictions for who else Captain Sandy Yawn may send home this season.
Ruan Irving Already Got The Boot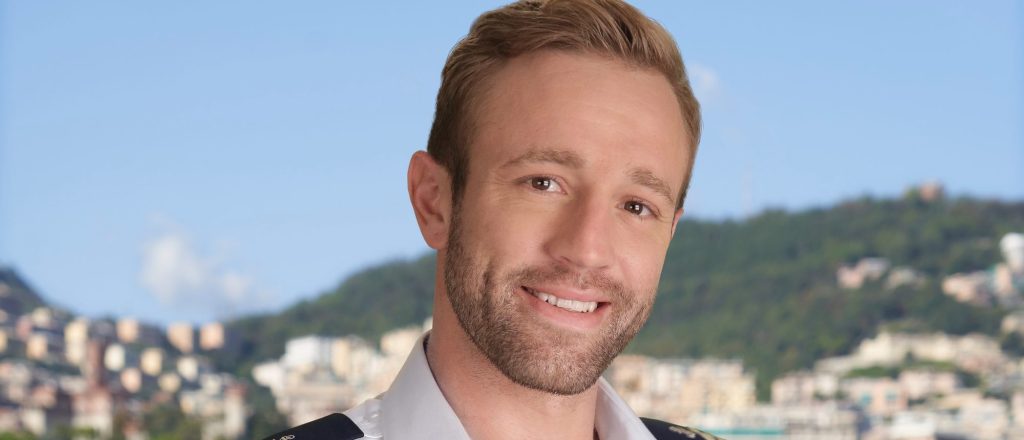 Ruan Irving was cast as the Bosun on Below Deck Med Season 8, although he never officially got the opportunity to begin. Captain Sandy quickly realized that there was something fishy about Ruan's yachting documents, which ended up being photo copies. Ruan's documents were later shown to have a photo of someone else, which resulted in Captain Sandy kicking him off the yacht until he could resolve the issue.
Shortly after, Ruan called Captain Sandy and told her that he would not be returning this season. In addition to his document problem, Ruan had recently learned that his best friend at home had passed away. While viewers certainly sympathized with Ruan, it is understandable that Captain Sandy could not risk keeping him onboard and breaking maritime law.
Kyle Viljoen Could Possibly Get Fired
2nd Stew Kyle Viljoen is one of the few returning cast members this season, after he previously appeared on Below Deck Med Season 7. Some viewers may be surprised to see Kyle return, after he was blasted for his poor work ethic during Season 7. Kyle seemed more interested in gossiping with his fellow crew members, and even some charter guests, instead of his job.
He also had an infamous feud with 2nd Stew Natalya Scudder, who has also returned for Season 8. Kyle notoriously dropped the ball when it came to his role as 2nd Stew, and often left Natalya to finish his uncompleted work. If Kyle does not improve his work ethic this season, there is a high possibility that Captain Sandy may finally decide to let him go.
Tumi Mhlongo Might Also Be On The Chopping Block
Tumi Mhlongo is taking her first shot at being Chief Stew this season, after a gig as 2nd Stew on Below Deck Down Under Season 1. While Tumi was not in the first episode due to delays resulting from visa problems, the season trailer teases her running into many problems. Tumi's main conflict appears to be with Natalya, who she is seen yelling at and fighting with throughout the trailer.
Apart from Natalya, Tumi is also shown having issues with Jack Luby. While Jack was only just introduced, it is hard to see him being very problematic based on what we have seen of him already. Tumi, on the other hand, has a fiery personality which could lead to trouble. If Tumi's problems with her fellow crew members get in the way of her duties as Chief Stew, it is possible that Captain Sandy could give her the boot.
Luka Brunton Could Also Be In Trouble
Deckhand Luka Brunton became a fan favorite on Below Deck Down Under Season 2, although he may not have the same luck on Below Deck Med. In the season trailer, Luka is shown pursuing almost every female crew member on the yacht. Throughout the season, fans can expect Luka to pursue Natalya, Deckhand Haleigh Gorman, and Stew Jessika Asai.
Every Below Deck fan knows that it is not uncommon for boatmances to distract crew members from their respective jobs onboard. Hopefully for Luka, this will not be the case and he will still attend to all of his duties as a deckhand. However, if Luka gets too caught in his flings and gets distracted, Captain Sandy could possibly decide to fire him.
Ruan is the only crew member who has officially been let go of this season, and the rest are still just mere speculation. However, based on the events from the season trailer, it seems likely that these crew members may also end up in hot water. Many viewers speculate that Captain Sandy will fire multiple crew members this season, so keep watching for all the tea!
TELL US- WHO DO YOU THINK WILL GET FIRED ON BELOW DECK MEDITERRANEAN SEASON 8?