To talk about what is going through their minds as Joe's surrender date grows closer, Joe Giudice and Teresa Giudice will be on Entertainment Tonight this evening.
About his 41-month sentence, which begins March 23, the Real Housewives of New Jersey star shares, "I just want to get out as quickly as I can… and do whatever I can to get out."
CLICK CONTINUE READING FOR MORE!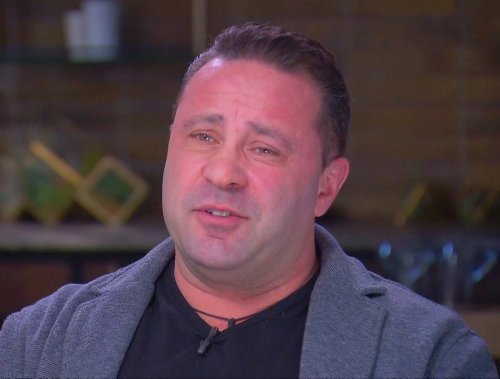 Whattayagonnado? Fahgettaboudit!
When asked if deportation is still possible, Joe shares, "Yeah, there's a chance of anything happening, you know what I mean?"
"There is nothing in life that is certain," adds Joe. "We will deal with that when I get out." Teresa chimes in with her trusty "we're taking it day by day" response.
Joe, who's way more in touch with reality than his wife, says of course his girls know he is going to prison. "They go on computers; they know everything. I mean, my daughter Milania tells me, 'You're going away for a lot more months than Mommy.'"
Five years from now, Joe pictures himself at home, with "gates closed" and "no cameras." Ha. Ha. Silly Joe, smart decisions aren't for Teresa. Ha. Ha.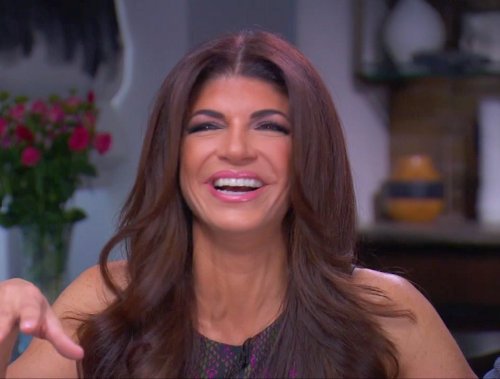 Did he seriously just say no cameras?
When asked what she'll miss most about Joe while he's away, Teresa shares, "I'm going to miss sleeping with him at night and cuddling with him. I'm going to miss the passion."
Laughing, Teresa adds, "I can't say no more than that."
Joe says he'll miss his family, then points out the silver lining in his sentence, "I haven't stopped drinking in, I don't know how long, so I could definitely use it for that, you know? Which is probably going to be a good thing for me, health wise, anyway."
Joe and Teresa's full interview airs tonight on Entertainment Tonight.
TELL US – WILL JOE AND TERESA'S LIFE BE CAMERA FREE IN 5 YEARS?

Photo Credit: Twitter and Entertainment Tonight