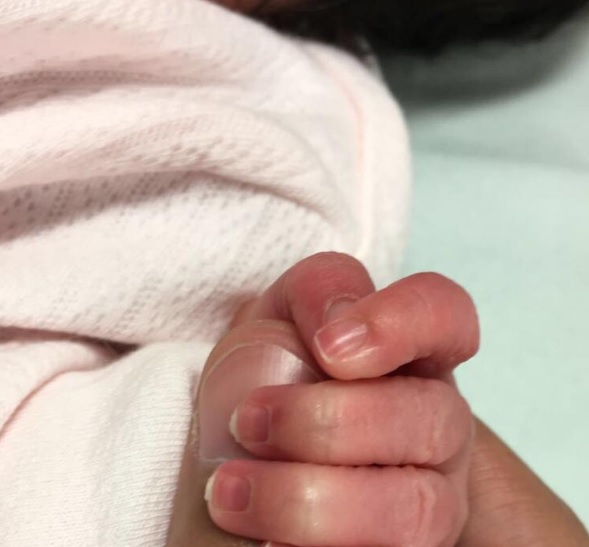 I don't know about y'all, but I am more than ready to put 2016 to bed and start fresh with a new year. The past year has brought a lot of bad, but it hasn't been all bad, especially if you're a reality television junkie like myself. In fact, as 2016 draws to a close, we can celebrate another triumph in the tumultuous year…a new baby, courtesy of everyone's favorite dysfunctional Love & Hip Hop Atlanta couple.
Sure, the Puerto Rican princess Joseline Hernandez and her husband (are we sure they're really married?) child support poster child Stevie J. are known for bringing the drama, but now they've brought a new life into the world. Their daughter Bonnie Bella was born on December 28th, and in true Joseline fashion, the labor and delivery were epic events.
CLICK THE CONTINUE READING BUTTON FOR MORE!  
When she's not threatening to cause bodily harm to her co-stars or accusing her on-again-off-again beau of horrific acts, Joseline is busy keeping it real. This week, keeping it real has meant calling out her unborn child on Twitter and giving a shout to her doula after the birth. During labor, Joseline took to Twitter (because, why not?) to joke, "This bitch think she bad…that's all you got hoe #Contractions! fight the fight she ain't got enough 4 me come thru hoe."
I'm not a Twitter translator, but it sounds like Joseline was struggling through a painful labor while maintaining her biting (and ridiculous) sense of humor. Of course, after her daughter's birth, the new mom was bursting with pride, tweeting, "I'm so happy! My daughter Bonnie'Bella is a precious gift. Can't stop looking at her! I'm in love."
After all was said and done, Joseline was over the moon. The reality star posted a video (shared by VH1) where she expressed gratitude to her doula, the VH1 production team, among a slew of others. It's every bit a intense as you'd expect from the Puerto Rican princess (no epidural, whaaatt?). While her relationship with Stevie is still up in the air, he's met Bonnie Bella…although it's unclear whether he was present for her birth. He shared on social media, "Bonnie Bella is beautiful"
Cheers to a precious new baby at the close of 2016…and a new L&HH ATL story line for these two crazy kids!
TELL US – DO YOU THINK THIS BABY WILL BRING JOSELINE AND STEVIE BACK TOGETHER? WHAT DID YOU THINK OF JOSELINE'S VIDEO? 
[Photo Credit: Instagram]