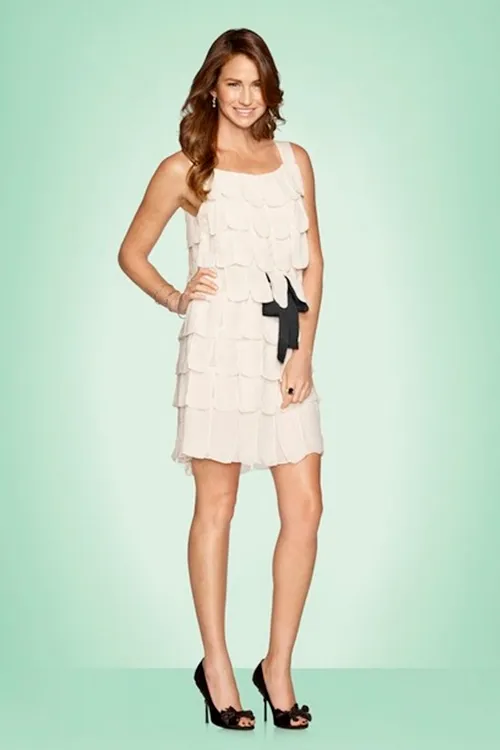 Are you hearing crickets? With Southern Charm launching its fourth season, you'd think things would be in high gear, with Landon Clements having over a year to work on her travel blog, which would combine Landon's love of travel and the arts in an online blog called Roam. One of the big embarrassments for Landon on Southern Charm's third season was when Landon met with Lockhart Steele, the editorial director of Vox Media.
When Lockhart asked for Landon's pitch, there were a lot of "ums" and "ahs," so gave her more time. Still, she was unable to come up with even a mock-up of her blog/online travel magazine, causing Landon's father, who will be back on season four of Southern Charm, to ask about this venture he is funding. This venture is starting to look more like a fifteen year gap year between graduating from college and getting a job.
CLICK THE CONTINUE READING BUTTON FOR MORE!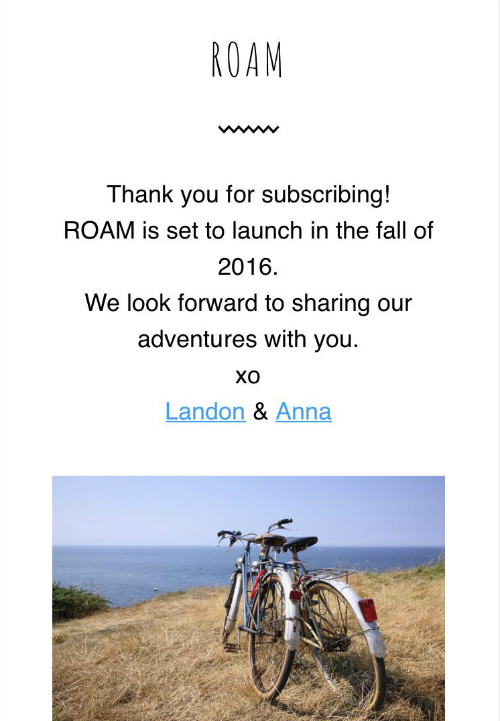 It's been more than a year in Southern Charm time since Landon had this idea, and asked dad for money for a magazine and/or a bourbon bar. And the progress for Landon's travel magazine/blog, now called Roam, is just that she has a web address, and something that collects email addresses for a subscription to roam.
In a Bravo blog, right on the heels of the Southern Charm episode where Landon met with Lockhart, Landon shared the web address for Roam, and boasted that she was checking places off her list, and would be going on a trip with her crush, Southern Charm's Shep Rose. "Shep and I are heading down to a wedding on Virgin Gorda on Wednesday and that will be the next location we roam to."
But another season of Southern Charm is under Landon's belt, and other than a picture or two, Roam seems to not have roamed too far. Landon did gain a partner, in her friend Anna, and after her Virgin Gorda trip with Shep, the two were taking a road trip from the Hamptons to Charleston.
RELATED: The Drama Between Thomas and Kathryn Continues
When Southern Charm fans of Landon (c'mon y'all, there are Landon fans, be nice) go to the Roam site, and add in their email address, as the prompt suggests, they get a message which suggests that all is not going too well for the project. "Thank you for subscribing! ROAM is set to launch in the fall of 2016. We look forward to sharing our adventures with you, xo Landon & Anna."
As fall of 2016 has now come and gone (sure, we will see it again on season four  Southern Charm, but it is clearly now 2017, even in the land of Bravo), the project seems to have hit another rough spot for Landon, which is making people ask if it would have been that hard to at least change the message with the 2016 date, and include some new photos?
But a source that was on the set of season four Southern Charm says that all of Landon's ideas are all part of a plan to land a man. "She thinks if she can present the idea that she is a successful business woman, men will appreciate that, and be attracted to it. Her focus on the show has been, and still is landing a man."
TELL US: DO YOU THINK LANDON WILL FINALLY BE SUCCESSFUL IN FINDING A RELATIONSHIP THAT WILL STICK ON SEASON FOUR OF SOUTHERN CHARM?
Photo Credit: Mathieu Young/Bravo
Save
Save