So what Episode of Survivor: Game Changers is this anyways? Technically the Premiere episode this season was a back-to-back night, meaning that it should have been "Episode 1" and "Episode 2." Last week was technically the sixth "week" of the show, but was actually the seventh episode. Adding even more confusion, tonight will feature another back-to-back episode situation – yes, two hours of Survivor coming tonight – giving us what is actually "Episode 8" and "Episode 9" of this season, even though this is really just the seventh "week" the show has aired. Confused yet?
Number the episode however you want, but tonight will feature two episodes, which presumably means two Tribal Councils and two people leaving the show. There was a lot to digest following last week's highly controversial episode, an episode that made national headlines after Jeff Varner outed Zeke Smith as being transgender. If you haven't yet listened to my exclusive Podcast interview with Varner from last week, what are you waiting for? You can access the full interview and link to the Podcast here. You can also read last week's Recap here.
CLICK THE CONTINUE READING BUTTON FOR MORE!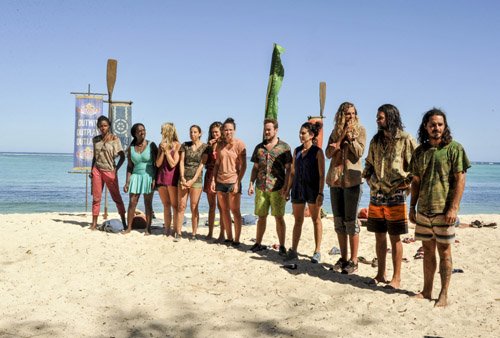 I don't want to re-hash the events of last week, as it was surely a dark moment in the show's history. But the story didn't end when the credits rolled. It has come out that Jeff Varner was actually abruptly fired from his job last Thursday, a truth Varner found out during his grueling press day. The real estate agency he worked for apparently wanted nothing to do with the controversy or with Varner, and simply let him go, despite the fact that Varner currently was working with several clients who were mid-way through housing transactions. Think of this what you will.
As we pivot back into the game of Survivor, we will definitely see the aftermath from this emotional Tribal Council play out in the show's opening minutes. Will this experience galvanize Zeke's relationship with the others? And will this bond be strong enough to survive the merge? Because the merge WILL happen tonight, combining the remaining 13 players into a tribe of one.
The merge won't come without yet another game twist though, as revealed in the official synopsis of tonight's episode(s) from CBS:
"There's a New Sheriff In Town" – The merge brings another twist in the game that leaves two castaways out of the celebratory feast, on a two-hour SURVIVOR, Wednesday, April 19 (8:00-10:00 PM, ET/PT) on the CBS Television Network.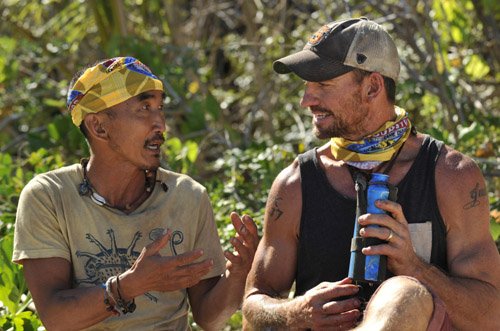 Just to reset your minds, let's go over the dynamics of the remaining players. First off, there are currently three Immunity Idols in play, two possessed by Tai and one by Troyzan…to the viewer's knowledge, none of these are known by others. Troyzan's Idol shields him a bit from being an immediate threat to become the first member of the jury, but Michaela is the one I fear for. She has now made the merge but has not been shown as having a strong bond or alliance with anybody. That could work in her favor, if others see her as a wild card and an extra vote for their team. But because Michaela is such a physical threat, I fear that she may be an early, easy target post-merge.
Unbelievably, the first post-merge Tribal Council will be the very first of the season for Cirie…a Survivor legend and Hall of Famer who has basically had the chips fall perfectly in her favor for the first 20+ days in the game. Who says it doesn't take luck to win Survivor? She has been flying off-the-radar thus far on TV, but it's only because she hasn't had to cast a vote yet. Will the others target Cirie right away, knowing that she is so dangerous? Or will Cirie continue to blend into the background? This season thus far has been all about getting rid of the "big fish," so if that's any indication, Cirie could be in trouble and soon.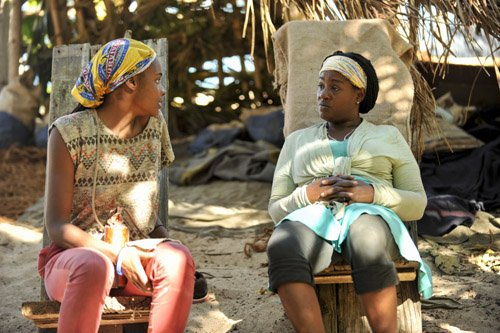 Speaking of "big fish," Ozzy has reached the portion of the game that is the toughest for Ozzy to survive. One of the all-time great physical challenge beasts in the history of the game, the first time Ozzy doesn't win an Immunity Challenge could signal his demise in the game. Are the others really going to let Ozzy slide deeper into the game, where a challenge or two might be the only things standing in his path towards a million bucks? I bet not. Look for Ozzy to be a huge target right out of the gates. On that note, Brad Culpepper, who is literally twice the size of any other contestant out there (and thrice as big as Tai), is going to be in serious trouble as well and will probably not be allowed to go too far given that he is a major threat both physically – and this season – strategically.
We will know more by later tonight! Be sure to check back in here for my full Recap/Reaction to tonight's episode and you won't want to miss the newest, double-sized edition of the FilmSurvivor Podcast right here at RealityTea on Thursday, where I will be speaking with BOTH contestants (and assumed first two members of the jury) voted out of Survivor: Game Changers. The best way to get all of my Survivor coverage and movie reviews is to follow me on Twitter – @tomsantilli – or on Facebook.
TELL US – WHO IS IN THE BEST POSITION HEADED INTO THE MERGE? WHO IS IN THE WORST POSITION? AND HOW WILL OTHERS REACT TO ZEKE FOLLOWING LAST WEEK'S TRIBAL COUNCIL?
Photo Credit: CBS/Monty Brinton/Robert Voets/Timothy Kuratek/Jeffrey Neira