If there's any doubt that much of the drama we see on Little Women: LA is somewhat manufactured for television, it's this group's recent trip to Vegas! Terra Jole, Tonya Banks, Jasmine Arteaga Sorge joined Elena Gant in Sin City this past weekend to celebrate Elena's birthday – and their Instagram pics reveal just how close this group can be when cameras stop rolling!
In stark contrast to their contentiousness on the LWLA Reunion (part two airing tonight), Terra and her squad, along with their significant others, look like they had a ball at the Vegas Daylight Beach Club. Perhaps in a nod to the schooling she's getting from Elena and Jasmine on the reunion couches, Terra cheekily captioned the above shot, "No questions no answerszzzzz."
Noticeably absent from the Vegas soiree are Christy McGinity Gibel and Briana Renee, who we can guess were not included for about 1,000 different reasons (in Briana's case, I'm gonna guess it has to do with her foul husband not being allowed anywhere NEAR Vegas!)
But that didn't stop this foursome from living it up. Jasmine titled this sizzling pic, "When with my hubby I do what I want!" So, sounds like Jasmine and Chris left the kiddos behind for this adults-only weekend. Good for them!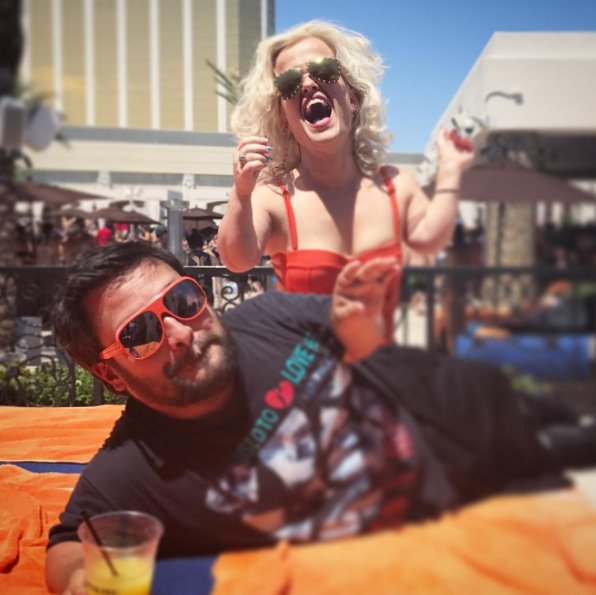 When it comes to Terra's hubby, Joe Gnoffo, we can only hope he didn't start a cabana brawl after getting a few drinks in him. His vile behavior on the reunion certainly revealed he's capable! But Terra, ever loyal to her other half, just gushed, "My husband my best friend my life."
RELATED: Little Women: LA Reunion Recap, Part One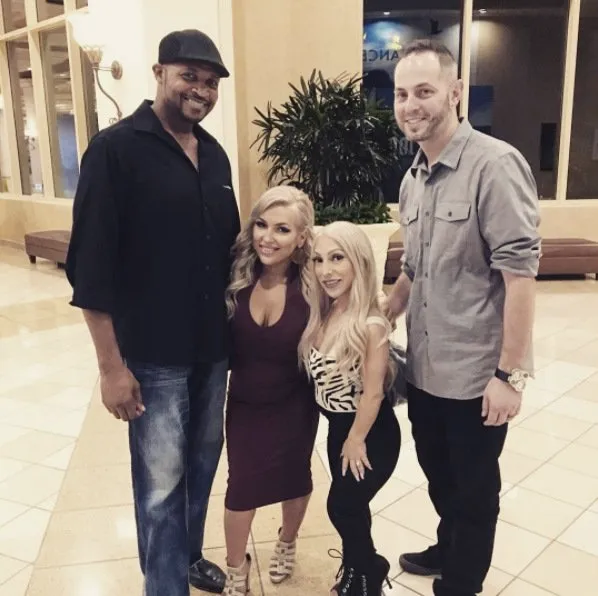 The closest (and most sane) of the group, Jasmine, Elena and their hubbies, Chris and Preston, also did a little promotion while out on the town, urging followers to "Join us at @DaylightVegas with @LaidbackLuke tomorrow! Get your tickets now." Whether or not Little Women: LA and DJ Laidback Luke were official partners in the event is unknown. But he certainly got some free promotion from this group, if not!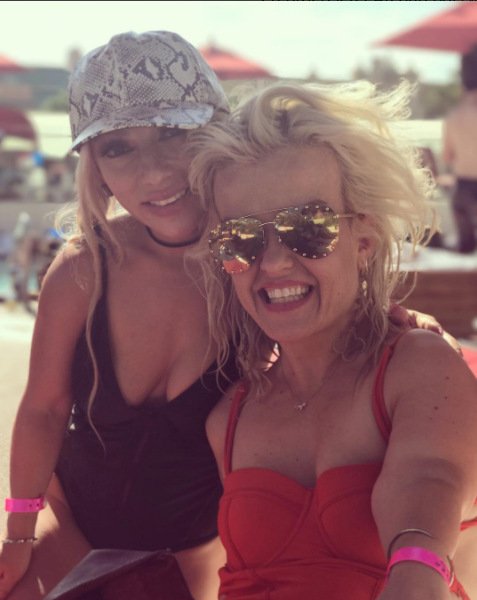 And just in case we're wondering how Terra fared with everyone else on the trip – who she's usually screaming at – she included this shot of her cozying up to Jasmine, writing, "We fight we love we are real @jasminesorgelwla." So, it seems these little women managed to have a blast while not burning the city to the ground. Progress!
TELL US: ARE YOU SURPRISED TO SEE THIS GROUP TOGETHER AFTER SUCH A CONTENTIOUS SEASON? IS THE DRAMA ON LWLA REAL OR FAKE? 
Photo Credit: Instagram