I swear 90 Day Fiance The Other Way should change its name to 'People Miserable in Other Countries'. It seems like virtually no one on this show is truly happy with the exception of maybe one couple. Now, I am not complaining, their issues are what keep this shit show alive.  I only wish I could understand why some of these people even made the move. It doesn't seem like they are willing to give up the comforts they have come to know in the United States.
Ariela Weinberg hits her breaking point. Deavan Clegg's mom, Elicia doesn't want to leave Korea without her. Armando Rubio prepares for Kenneth Niedermeier and his family to meet.  Brittany Banks continues to lie to Yazan Abo Horira. Tim drops a bomb on Melyza. Sumit  goes to confront his parents about Jenny Slatten. Let's get straight to the recap!
Jenny, 60 (Palm Springs, California) & Sumit, 30 (India)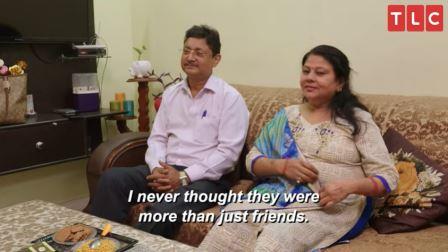 Today is the day Sumit will visit his parents to hear their verdict on his relationship with Jenny. When he finally arrives, I am shocked for a few reasons. Is it just me or do Sumit and his parents look the same age? Also, Jenny looks like she could have given birth to his parents. No wonder they think she is way too old for their son. There was a time that Sumit's parents actually liked Jenny, until they realized she and their son lied about the nature of their relationship. Who knew she stayed in their home for four months? Personally, I wouldn't like her either if you came to my house as a guest and were sleeping with my son under my room after claiming to be just friends.
Deavan, 22 (Salt Lake City, Utah) & Jihoon, 29 (South Korea)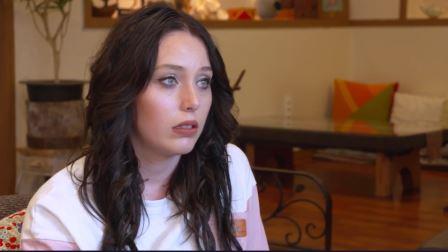 The thorn in Jihoon Lee's side, Deavan's mother, Elicia is finally leaving South Korea. Before she departs she makes it clear one last time that she has zero confidence in her son-in-law. I know Jihoon is immature, but this woman makes it seem like she is leaving her daughter with Hannibal Lecter. Deavan on the other hand, is choosing to be optimistic, despite her biggest supporter leaving.  Jihoon is going to be forced to grow up quickly, if he hopes to keep his warden wife around. The man is still borrowing gas money for his mom like he is a teenager. Smh…
Ariela, 28 (Princeton, New Jersey) and Biniyam, 29 (Ethiopia)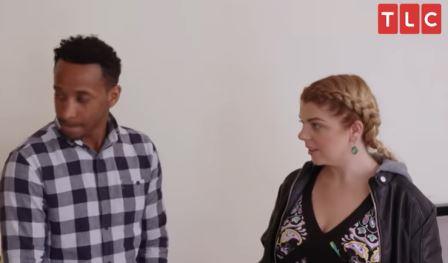 It's the first full day without her mother and Ariela is still whining. It's almost as if she thought her mother was going to stay in Ethiopia forever. Biniyam Shibre is doing everything in his power to make her happy, but to no avail. She continuously reminds him that she has the option to leave, knowing his past. You can literally see his heart breaking at the idea of losing his family. Sigh! I almost wish Ariela made the decision to come after the baby was born. I don't know if it's the pregnancy hormones, but she is literally freaking out. It might have almost been better, if she just admitted she didn't want to live in Ethiopia long term. What is the point of her leaving the U.S., if she was going to act like this?
Ariela has convinced Biniyam to look at apartments she found online rather than move into his cousin's apartment that is under construction. Once he hears the price, he is no longer interested. He can't afford to pay $1,400 for a new apartment in comparison to $170. Biniyam continues to claim the apartment will be ready in one week. Insert side eye. Anyone with eyes knows that will be virtually impossible working alone. In the taxi, Ariela goes off about the idea of no suitable place to live. I wouldn't want to stay in a place that had a bathroom that also served as a closet. But the way Ariela is communicating is totally wrong. Sigh! Biniyam, why didn't you just prepare the accommodations, before your pregnant girlfriend arrived?
Kenneth, 57 (St. Petersburg, Florida) and Armando 31, (Mexico)
After feeling the full support of Kenneth's family, the pair is on their way to meet Armando's family. Sadly, I don't think Kenneth will receive the same reception. I just really hope this meeting doesn't deplete the little confidence Armando has left now that he has come out to his family. It will also be an adjustment for Kenneth who is more accustomed to a close knit family, if he isn't well received.
Brittany, 26 (Palm Beach, Florida) and Yazan, 24 (Jordan)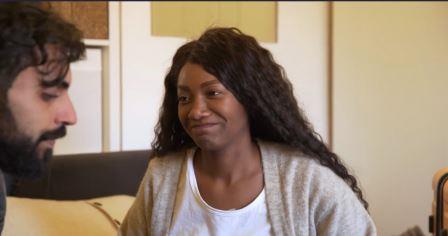 Brittany's ruse may have worked, for now. She has received news that her divorce hearing is scheduled in three days in Chicago. She immediately booked a flight under the guise of wanting to witness her sister give birth. Although Yazan is suspicious, he has no idea of the real reason Brittany has decided to leave Jordan temporarily. This girl just keeps digging the hole deeper and deeper. She has no idea of the impact of her still being married, will bear on Yazan once its discovered.
Tim, 34 (Dallas, Texas) and Melyza, 29 (Colombia)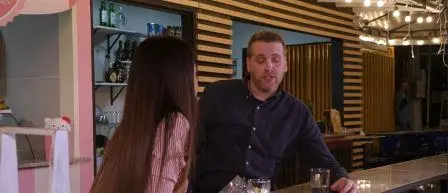 Tim reveals to Melyza that he never quit his job in the United States.  Now that he fears he may not be able to find a job in Columbia, he spills the beans. Of course, Melyza is furious that he hid this information from her. Tim points out he doesn't think she is as committed to the relationship as him, at this point. He gets so frustrated that she isn't acknowledging his sacrifices that he storms away. Is Tim really surprised? Melyza barely acts like she even likes him, let alone wants to marry him. In a post interview, she reveals she has been hiding something. Hmmm, things just got a little more interesting. I knew there was more behind her cold and indifferent attitude.
TELL US –WHAT DO YOU THINK SUMIT'S PARENTS WANT TO DISCUSS? WILL BRITTANY'S LIES BE DISCOVERED? WHAT DO YOU THINK MELYZA IS HIDING? IS ARIELA BEING A BRAT?
[Photo Credit: TLC]