Last night's episode of 90 Day Fiance The Other Way highlighted all the reasons why you should not ignore red flags in relationships. Some of these couples are so desperate to stay together they are willing to suffer in silence.  If you ask me, some of these people are headed straight for heartbreak.
Ariela Weinberg struggles with the news about her pregnancy. Deavan Clegg and Jihoon Lee make a big move. Yazan Abo Horira starts to question his relationship with Brittany Banks. Melyza reveals her secret to Tim. Armando Rubio's family reacts to his engagement to Kenneth Niedermeier. Let's get straight to the recap!
Kenneth, 57 (St. Petersburg, Florida) and Armando 31, (Mexico)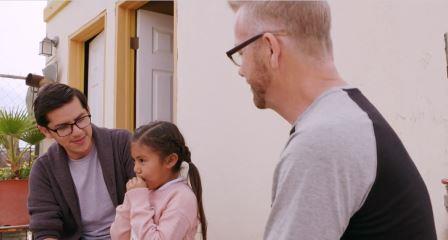 After announcing his engagement to his family, Armando Rubio is nervous to share the news with his daughter, Hannah. Despite his family's icy response, Hannah is looking forward to having two dads. Aww… this brought tears to my eyes. This little one is so sweet. I know her reaction meant the world to Kenneth Niedermeier and Armando.
Armando pulls his mom aside to speak with her privately. She is still struggling with the thought of her son and granddaughter leaving the family home. She likes Kenneth and hopes that her son will be happy. But when Armando talks about his future wedding, his mother becomes visibly uncomfortable. She even tries to discourage him from having a wedding. I think she is slightly embarrassed and doesn't want to her son to be hurt if people don't attend.  He finally asks if she would attend either way.  His mother is willing to attend, but can't promise his father. Armando realizes there may come a time when he is forced to choose between his family and Kenneth. If his family doesn't start accepting his sexuality, he will ultimately choose his future husband. I don't blame him. Life is too short to live for others. But I hope his family comes around in time.
Armando has an emotional goodbye with his mother and sister. My eyes watered watching this scene. I know Hannah will be surrounded by love, but it was hard to watch her cry. Although Armando's father hid while he and Kenneth were there, he makes an brief appearance to say goodbye. This is a step in the right direction. I think eventually everyone will come to terms with Armando's new life and fully accept Kenneth.
Ariela, 28 (Princeton, New Jersey) and Biniyam, 29 (Ethiopia)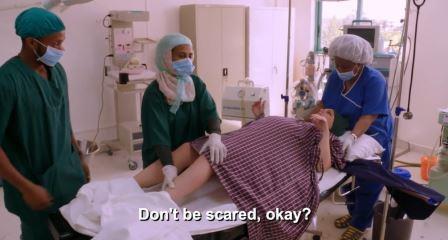 After going to see the doctor for a routine checkup, Ariela is on the verge of panic attack when she is forced to have an emergency C-section. Her mother manages to calm her down on the phone, just before surgery. But when she arrives in the operating room, she goes into full panic mode once again. I understand why she is scared. It's her first child and she is having the baby in a foreign country. When she is unable to calm herself, the doctor is forced to give Ariela full anesthesia.  Poor Biniyam Shibre has no idea what to do. Things are tense when the baby doesn't cry upon delivery. But after a few scary minutes, is able to take a sigh of relief. Naturally after giving birth, Ariela is tired and in pain. Although she is pleasant when Biniyam's family arrives, she doesn't want to make any decisions about the baby's name or religion yet. I have a feeling Ariela is just holding out until he gives in to what she wants.
Ariela and the baby will be released in a day from the hospital. She and Biniyam still don't have a baby name or necessities. Ariela's mother is supposed to be bringing essentials from the United States, but she won't be there for another week. In the meantime, Biniyam and his sister go shopping. While out, he reveals that he is fearful that he will lose his family once again. They have been fighting constantly and he thinks she may eventually want to leave. This makes me sad. It has to be hard to feel like you constantly have to walk on eggshells. Sadly, based on some of Ariela's behavior, I wouldn't be surprised if she left one day without a word.
Deavan, 22 (Salt Lake City, Utah) & Jihoon, 29 (South Korea)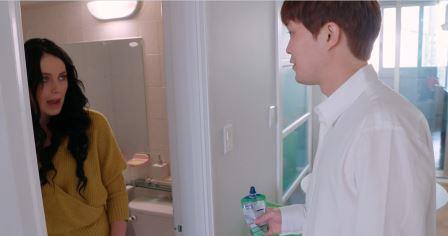 Deavan and Jihoon have finally moved into the new apartment together. This is a HUGE upgrade from their rental that was in the hood of South Korea. But there is one thing that is missing from their new home according to Jihoon, a bidet. Apparently without his trusty bidet, his "anal is so dirty" now. I think I could have lived without knowing anything about his anal activities. Frankly, I'm surprised they even made it to this point considering all of the issues they had since Deavan arrived. But she decided to stay to make things work for her family. They are even planning to have a second wedding, now that he has a job and is taking on more responsibility. Sigh! Well, we know that isn't going to last long.
Tim, 34 (Dallas, Texas) and Melyza, 29 (Colombia)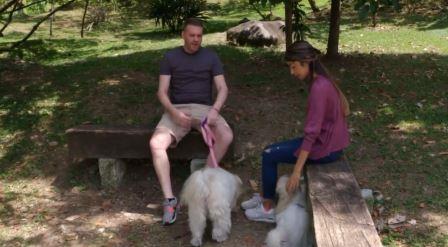 Tim and Melyza finally have sex after abstaining for several months. He may have some pep in his step now, but little does he know a bomb is about to be dropped on him. The two go to the park and start discussing moving forward in their relationship. Melyza inquires about whether he has had other relationships, after their break up. Tim hasn't dated anyone, but admits minor flirtations, which only makes her angry. Melyza admits that she saw another man casually, but refuses to give any more details. This woman is a major hypocrite. She literally wanted every detail down to the color of the sheets about his indiscretion, but wants to be vague with him. Tim is hurt and frustrated when she finally admits that she had a sexual relationship with another man. After her confession, Tim questions whether Melyza is serious about their relationship. He feels like this information should have been divulged before he moved to Columbia. Insert side eye. At this point, these two have so many issues; this is just another drop in an ocean.
Tim calls his mother to vent about Melyza's revelation. Honestly, they both slept with other people. Had he not cheated, this would have never happened. If they truly want to be together, they need to just move forward. It seems like only his mom understands this concept. She tries to advise her son that they both need to forgive one another. But Tim is still feels uncertain of his future in Columbia. Meanwhile, Melyza meets with her mother to discuss her relationship woes. It's clear she still has mixed feelings about Tm. Her mother thinks she should move on completely, but she isn't quite ready to let go. Ugh, whatever!
Brittany, 26 (Palm Beach, Florida) and Yazan, 24 (Jordan)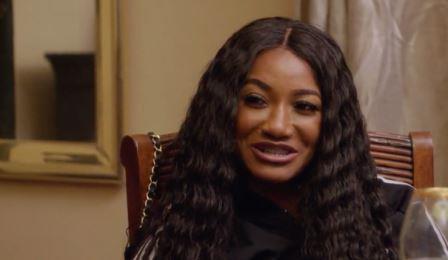 Brittany visits with her sister and discloses more about her court appearance and her relationship with Yazan Abo Horira . Her sister is shocked that she is considering converting to Islam since she is "light years" away from a traditional Muslim woman. As usual, Brittany is still acting like her marital status and current engagement is no big deal.
Yazan is struggling in Jordan while Brittany has been living it up in the states for the last three weeks. When Brittany left, Yazan's father decided he was against the marriage due to her racy pictures on social media. But when Yazan expressed interest in still marrying his fiancé, his father kicked him out of the house and fired him from his job. Now that he is broke and destitute, he is seeing a different side of Brittany that has him questioning her true intentions. If he is unsure, I can tell him, she doesn't take you seriously. She can't even be honest! Yazan, it's time to cut bait!
TELL US – WILL ARMANDO'S FAMILY EVENTUALLY ACCEPT KENNETH? WHAT DID YOU THINK OF JIHOON AND DEAVAN'S NEW APARTMENT? WILL ARIELA TAKE THE BABY AND LEAVE BINIYAM ONE DAY? DO YOU THINK YAZAN SHOULD CALL OFF HIS ENGAGEMENT TO BRITTANY?
[Photo Credit: TLC]