The Kardashians have been on TV for so long that at this point of their show, they know that we know they're watching. Kim Kardashian spent an entire scene during the latest episode of their Hulu show reading reviews about whether or not viewers thought the family's portrayals were "authentic." It's comical to see how far we've come from the days of the goofy family in Calabasas clawing tooth and nail to be relevant. It's like a strange reality TV inception.
The second episode of the third season of The Kardashians felt a lot like watching that inception in action. Kim and Khloe Kardashian were echoing the same old complaint that they offer so much to the show while some of the other sisters do the bare minimum. Meanwhile, Kourtney Kardashian tried her best to act like she couldn't care less about competing with Kim, but all of her actions were giving off the vibe that she was beyond bothered. Here are five of the main takeaways from the latest episode of The Kardashians, "Don't Want It, Don't Need It, I'm Done."
Khloe is running on empty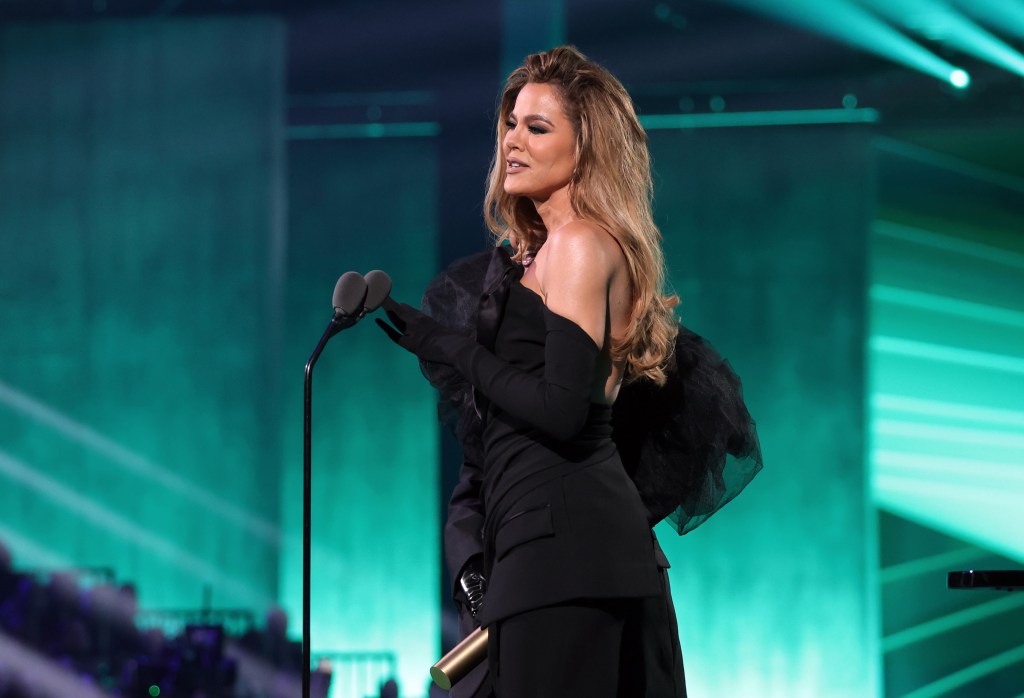 Khloe's storyline of her melanoma scare (thankfully) came to an end during just the second episode of the season. Khloe had to get what ended up being a major surgery to remove a tumor from her face, resulting in a massive bandage and several stitches, including a few in her mouth. Thankfully, Khloe had to be patient to find out that the surgery was successful and she was cancer-free, but the anticipation was enough to make her an emotional disaster.
No one could tell that Khlo$ wasn't at her best more than Malika Huqq. Malika has been Khloe's ride-or-die for years. When the two sat down to talk about Khloe's motherhood journey and a health scare, Malika got emotional. "I don't think I've seen you think low," Malika said. She referenced that the only time she saw Khloe behave similarly was after her father passed, so it wasn't a joking matter. Khloe tried to laugh it off and shrug it under the rug, but Malika's words were obviously all out of love for her friend. "From now on, anything negative, return to sender," Khloe said, optimistic about the future. Hopefully, Khlo$ takes her friend's advice and has herself a nice, long cry to release all of what she's gone through.
Kourtney went and got herself a business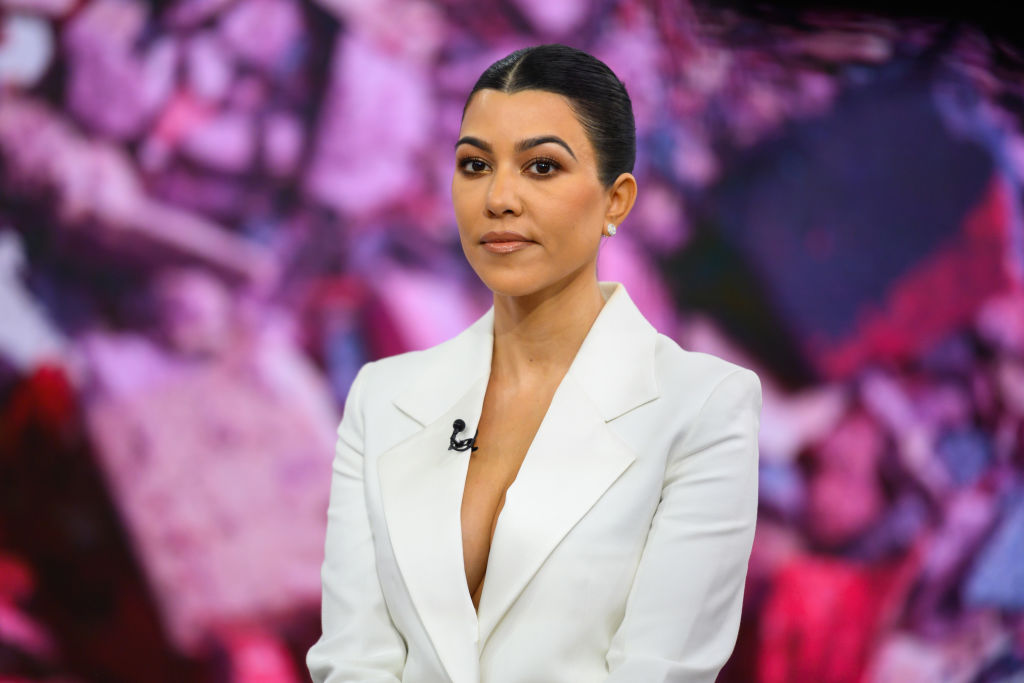 Kourtney spent the least amount of time possible in the episode, aside from a scene dedicated to promoting her Lemme vitamins. Kourtney bragged about the years of work that went into the product while she prepped for a WSJ photo shoot. She kept reiterating that she wanted to wait until the right time for HER to launch it, not when her family wants. She even referenced the iconic scene of Kim schooling Kourtney for not having her own business. Kourtney tried to say her delayed timing was part of her rebellious nature, but it seemed like Kim's speech about Kourt being lazy struck a chord.
Kourtney also mentioned that since she and Kim are 18 months apart in age, they've always been competitive. "I've let that part go, I don't know if she had," Kourtney said. She also kept talking about being afraid to release the gummies because people "specifically" like to criticize the Kardashians. OK, so you spent ALLEGEDLY five years ruminating on this idea and some gummy vitamins that claim to make your "vagina taste sweeter" was the result? Make it make sense. No wonder Kim can clown Kourtney with such ease when THESE are her life choices.
Kim and Khloe's familiar (and familial) filming woes
As previously mentioned, Kim spent some time during the episode reading reviews about The Kardashians Season 2 to Khloe. She specifically mentioned criticism of Khloe not opening up about her woes with Tristan Thompson or her second baby. Kim wasn't safe either — fans criticized her for not having Kanye West's life be more a part of the show's narrative. Both women agree that, from what they can offer from their own point of view, they think they're giving plenty to the fans. "You can't film with someone who's not a cast member," Kim said. That fourth wall shattered a long time ago, baby.
Scott Disick was hanging around, as always, when Khloe and Kim were having a discussion about the show. He asked if they'd want to leave it behind, but both sisters believe that the reality show that started it all is integral to the family brand. Both Scott and I couldn't help but agree, but they seemed to insinuate that some other family members did not. "No matter what show we're on, no matter what season, it's the same old," Khloe joked to Kim. "It's you and me." They're not wrong — they're the two sisters who have obviously given the most to the show. Scott even agreed and promised to support them in the future. "Put a wig on and be one of the sisters," Khloe joked. I like that idea — let's have Scott impersonate Kendall Jenner instead of featuring the real one. It would be 1,000 times more entertaining
The Survival of Scott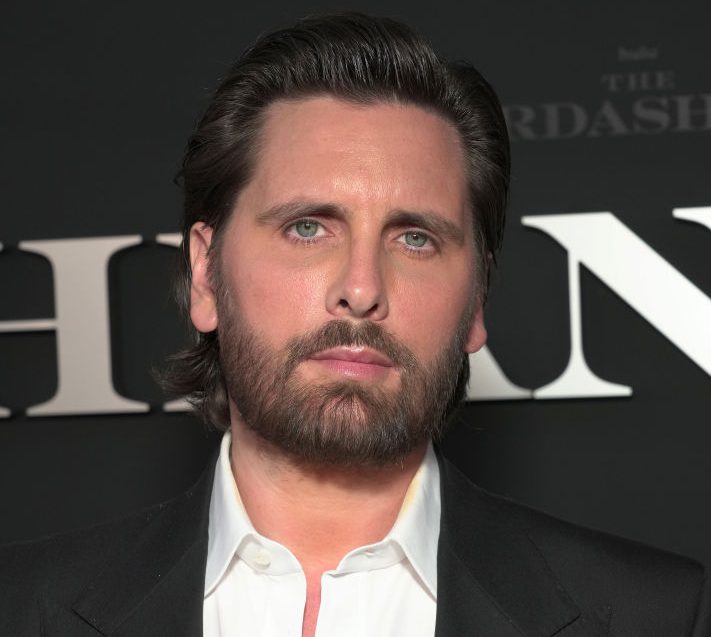 Speaking of Scott, he had his own focal storyline this week that wasn't the usual lighthearted and fun side of his personality. No, he was recovering after flipping his car. Scott was in a life-threatening crash but ended up walking away with bumps and bruises. Thankfully, he was alone in the car and no one got hurt, but it was enough to make him hold his kids a little closer.
Kris Jenner self-proclaimed that she was an emotional mess after Scott's car accident. Her mind was in such a scramble that she apparently forgot about Scott's diet despite years of being family with one another. Kris apparently sent Scott a "Get Well Soon" cake after the accident, but he couldn't eat it because there was dairy in it. "I almost died in a car accident and then you try to kill me with the cake," Scott joked. Glad to see the Lord is alive and well after this scary event.
Kim and Kourtney have their weapons ready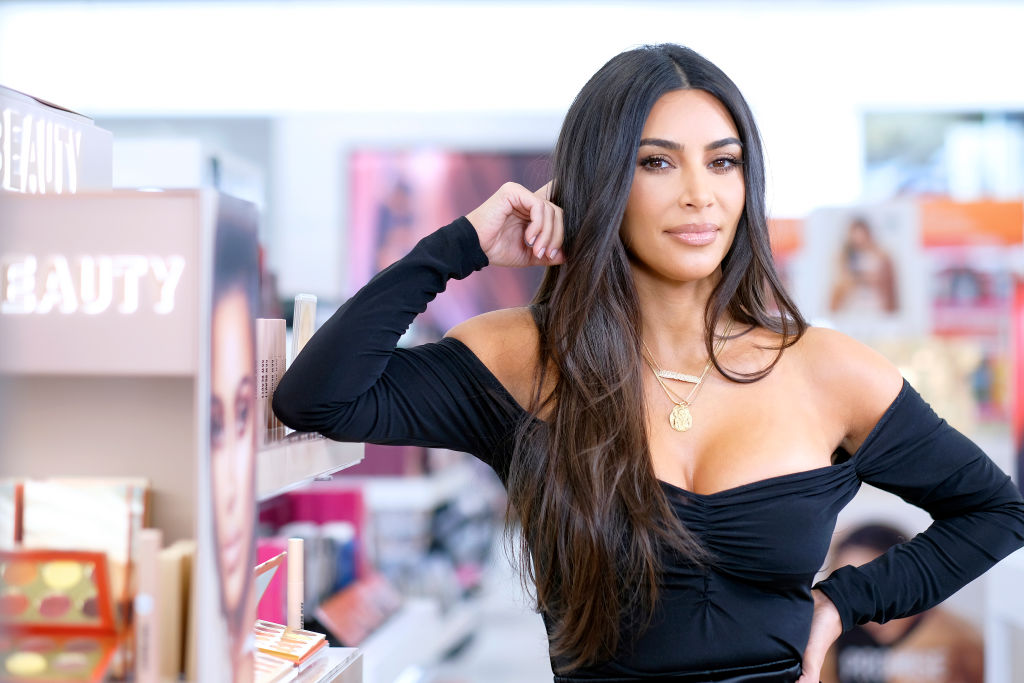 The second episode of Season 3 also planted more seeds for Kourtney and Kim's impending fight. The conversation with Khloe about some of the sisters not giving their all to the show was just one piece of the puzzle. Kim spent a lot of time during the episode coordinating her creative campaign with Dolce & Gabbana. At the time of filming, she had given Kourtney a head's up call but admitted that her sister probably didn't realize the gravity of the situation. "I don't know if she realized how big of a deal that this is and how big of a production this is," Kim said. Clearly, she did not.  
The final scene was totally set up for Kim to prepare to lay out the details of the Dolce & Gabanna show to Kourtney. This was, of course, after an intense meeting where one of the board members had the AUDACITY to call Kim "the biggest pop star in the world." As a Brittany Spears and Beyonce fan, I will not be commenting on that statement. Anyway, Kim doesn't want to fight with her family, but it's obvious she's not giving up this opportunity. "I just don't want this to kill my vibe, so let's talk about it," she said before the dreaded "to be continued." Kim and Kourtney are ready to brawl, it's just a matter of episodes until we are privy to the details.
The Kardashians continues Thursdays on Hulu.
TELL US – WHAT DID YOU THINK OF THE SECOND EPISODE IN THIS SEASON OF THE KARDASHIANS? DO YOU THINK YOU'LL END UP SIDING WITH KOURTNEY OR KIM IN THEIR FIGHT?