The Bachelorette Season 20 got off to a strong start, as Charity Lawson returned to our screens looking for love. She's not just after a connection; she wants a future husband. Now that she's getting to know her male suitors, there are some clear frontrunners. But who will walk away with her heart, and will she find her happily ever after when all is said and done? Let's go through everything that happened in The Bachelorette Season 20, Episode 2…
Who gets the first individual date with Charity?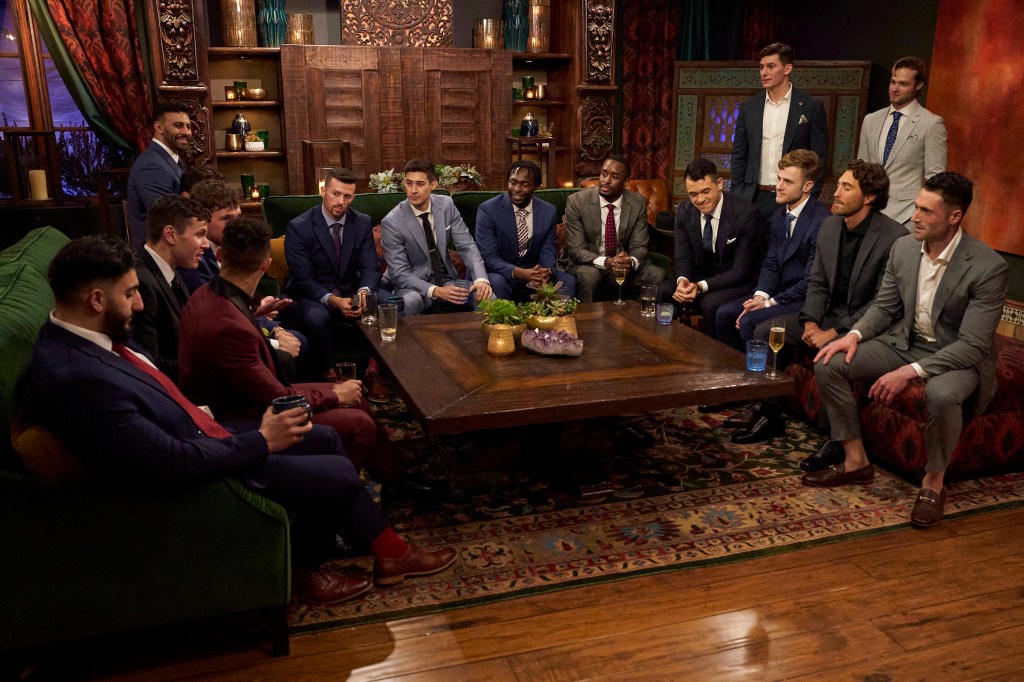 Now settled into the role after a hectic first night, Charity has her sights set on a handful of men in particular. Back in the mansion, Dotun notes that "it's all laughs and giggles until Charity's mentioned." The guys are there to win her affections, but who is really in it for the right reasons? That becomes a talking point throughout the rest of the episode.
Brayden felt "surreal" getting the "first impression rose," but he's not the man invited on Charity's first one-on-one date. That honor instead falls to Aaron B. "It's never easy seeing her make a connection with another guy," Joey says. Don't worry, Joey. Your time will come, and every man in the mansion will wish they were in your shoes!
The date goes extremely well for Aaron and Charity. Their chemistry radiates off the screen. They enjoy champagne in front of the Hollywood sign, and even get up close and personal with the sign itself. "He has made me feel like my best version of myself," Charity coos. Aaron brings out his lucky coin again, but admits to it being double-sided. We all saw that one coming!
Later that night, the pair enjoy a romantic dinner. Aaron opens up about the four-year relationship he had in college. He struggled with communication, so checked into therapy. Being so honest about his struggles is something Charity loves, as she's all about "real vulnerability." As the day comes to a close, she concludes: "Everything about today has been phenomenal."
The Bachelorette Dodgebowl IV
The next day, it was time to head to the beach. Charity invited 12 guys on the group date, so it quickly became apparent that they'd be involved in some sort of competition. What better way to see what the men were made of, than having them compete in the fourth annual Bachelorette Dodgebowl?
It really came down to the wire, with some obvious MVPs. Xavier knew exactly how to land some solid shots, while Caleb B. also had some great tactics to try and secure victory. In the end, however, it was Adrian that impressed Charity the most. He, along with the guys who made up the pink team, were invited to spend the rest of the night with Charity. The green team was sadly sent straight back to the mansion.
At the after party, Brayden is finding it hard to comprehend why Adrian was chosen as Charity's MVP. He's a young man who finds it difficult when somebody else forms an opinion different to his own. Still, it's something that Charity has yet to find out. They enjoy some alone time – and another passionate kiss. John also initiates a smooch, after the two bond over their athletic backgrounds. Not the deepest conversation, but John has game.
It is in Adrian's one-on-one time with Charity that the drama begins, however. He tells her about his daughter, before opening up about his feelings surrounding some of the other men in the competition. He feels like they're just there to enjoy "spring break," while he's there really taking things seriously. Charity cuts the night short at that point, and decides that her group date rose will go to John.
A blast from the past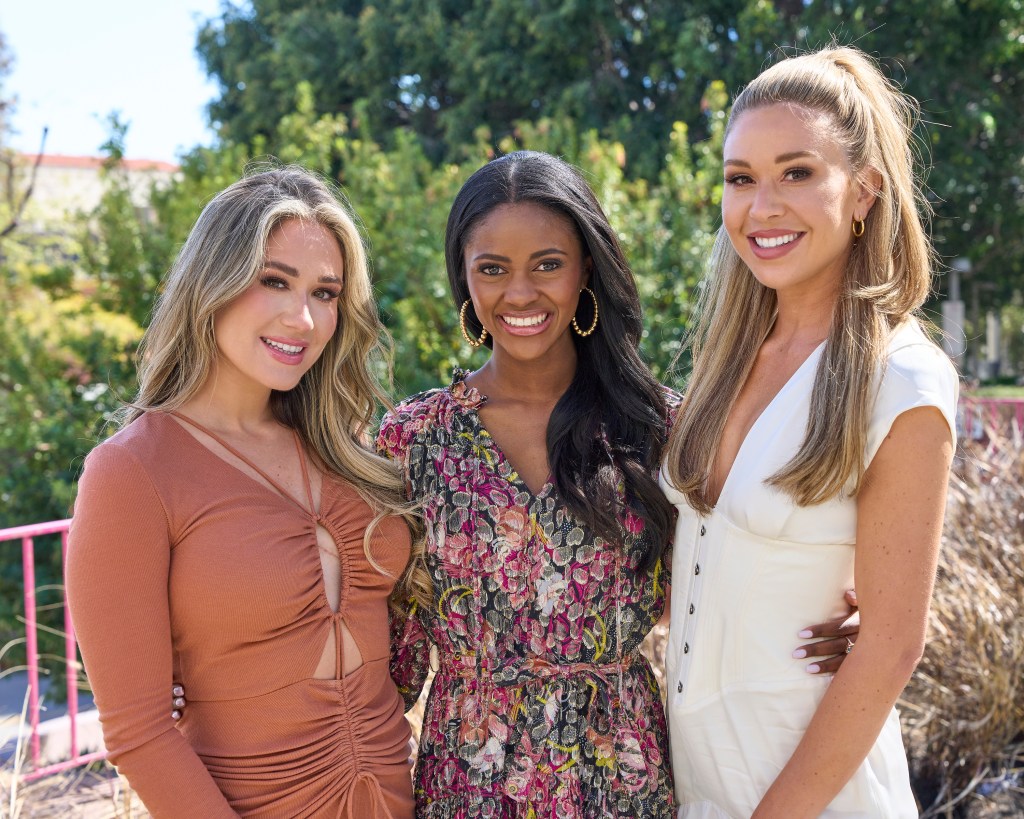 The Bachelorette Season 19 may be in the rear view mirror, but Gabby Windey and Rachel Recchia are back, back, back again! Well, sort of. They're helping host the next group date of Season 20, and want to break a record. The longest kiss in Bachelor Nation history stands at three minutes, 22 seconds. After a question and answer session with six of the guys, Charity is tasked with beating that record.
Our lucky winner? Joey! He couldn't stop staring at Charity, and used the one minute he was given to tell a story about a memorable kiss, to manifest the record-breaking with Charity. Very smooth. They do a great job of setting a new record, not only surpassing the last one, but going for a good four minutes, 25 seconds.
As Joey gets to spend the night with Charity, the rest of the men who took part return to the mansion. Licking their wounds, they tell the guys there what went down – and Brayden is NOT happy. "I feel like a punk just having to hear about it," he moans. "I'm not gonna put up with people being disrespected." Brayden then says he's gonna pack his bags, and get ready to go back home. I'm guessing he's not a regular viewer of this show…
At their one-on-one, Joey and Charity's bond grows tighter. They talk about their parents. Joey reveals his father came out as gay when he was in kindergarten. While this led to his parents getting a divorce, he still learned from their love for one another. "It taught me how important love is … he's [his father] my favorite person to speak to when I'm in a tough time." Honestly, this is one of the most beautiful moments in the franchise's history. Joey is a keeper, and Charity concurs. She gives him a rose.
Final chances to make a good impression
Ahead of the second rose ceremony of the season, the guys are tasked with firing up the barbecue and cooking for Charity. Having slept on his anger, Brayden is still furious. "If I don't hear what I need to hear from her, I'm just gonna go home," he fumes. When he gets his opportunity to pull her for a chat, however, he doesn't quite get home just how upset he was. Charity ends up basically apologizing for going through the experience as it is designed, and says she is "sad" that he and other guys may have been frustrated.
"He was being very vulnerable and opening up … I appreciated his honesty," she said to-camera. When she gets the chance to speak to Adrian, however, he tells a slightly different story. He says that Brayden referred to Charity's actions as "classless," and this throws her for a loop. So much so, that she leaves, and the guys are told the day has been cut short. Most of them are upset at both Adrian and Brayden for causing drama. "It might be best for both of them to go," Joey says.
A question of trust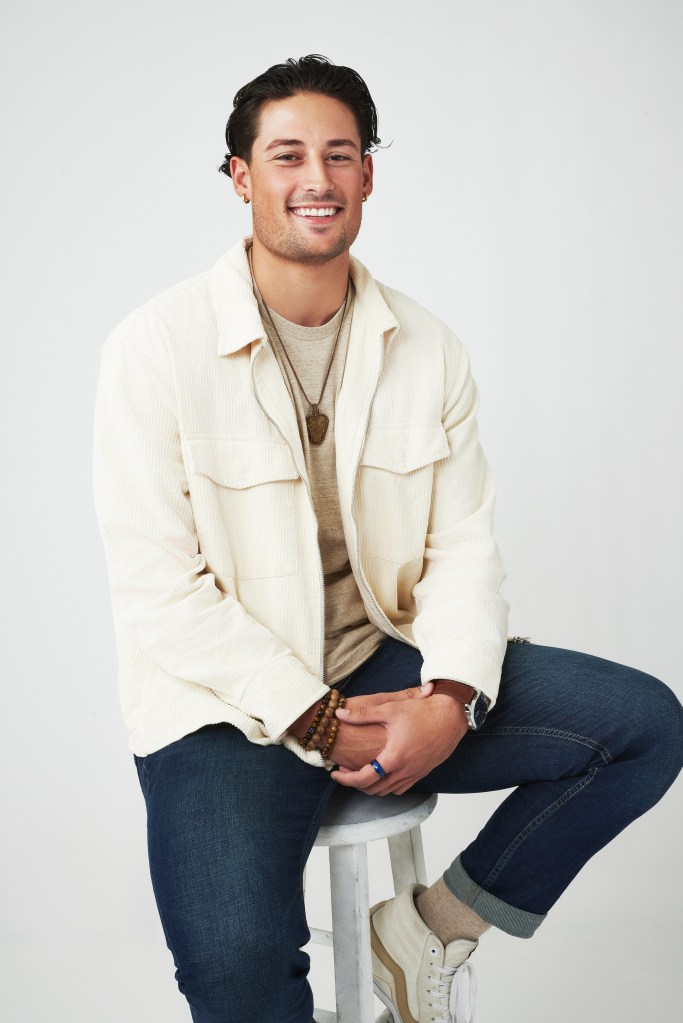 As the rose ceremony comes around, Charity is conflicted. "I trust both of them, so I still don't know what I'm going to do." When it comes down to it, both Brayden and Adrian get a rose – but not before Charity makes them sweat a bit. They join Aaron B., Joey, John, and the other guys who all get a rose: Dotun, Tanner, Caleb B., Warwick, Xavier, Sean, James, Aaron S., and Michael.
"Maybe this is me being egotistical, but this was about me," Brayden says with a smile. "She trusts me." He then leads a toast to Charity with the rest of the guys who get to stick around.
Next week: Is that a talent show? More dates, and more drama! "I don't have time to deal with foolishness," Charity says. Go get 'em, girl!
The Bachelorette continues Mondays at 9/8c on ABC.
TELL US – WHAT DO YOU THINK OF CHARITY'S DECISION AT THE ROSE CEREMONY? WERE YOU SAD TO SEE ANY OF THE GUYS GO HOME? IS BRAYDEN MISUNDERSTOOD, OR AWFUL?