90 Day Fiancé: The Other Way Season 5 is finally here, and the premiere foreshadowed a dramatic and wildly entertaining season ahead. The premiere marked the return of fan-favorites Kenneth Niedermeier and Armando Rubio, who have now been happily married for two years. Three new couples were also introduced, Holly Weeks and her South African fiancé Wayne, Brandan and his Filipino girlfriend Mary, and Julio and his Dutch girlfriend Kirsten.
The premiere revealed several shocking secrets about each of the couples, although some were more jaw dropping than others.
Brandan's Jealousy Took a Big Toll On Mary's Life
Brandan and Mary were the first couple introduced during the premiere. It's already clear that their relationship is full of red flags. Brandan and Mary have been dating online for two years, although they never met in person. Both Brandan and Mary have been cheated on in the past, which is the reasoning behind their need to be on video call together 24/7.
At first, Brandan made it seem like Mary had more jealousy issues than he did. He explained that he could not even talk to women at stores without her getting angry. However, when Mary was introduced later on in the episode, she told a very different story. Mary revealed that she had been attending college on a dance scholarship. However, she ultimately had to give up the opportunity because of Brandan's jealousy.
Brandan was not happy about Mary's dancing potentially bringing her near other men, and she was unable to afford school without her scholarship. Furthermore, Mary had a job making a living as a model, but eventually had to give this up for Brandan as well. Mary does not currently work or go to school. She even admitted that she hates staying home and not doing anything all day.
Wayne Is Not Happy About Holly's Mother Coming to South Africa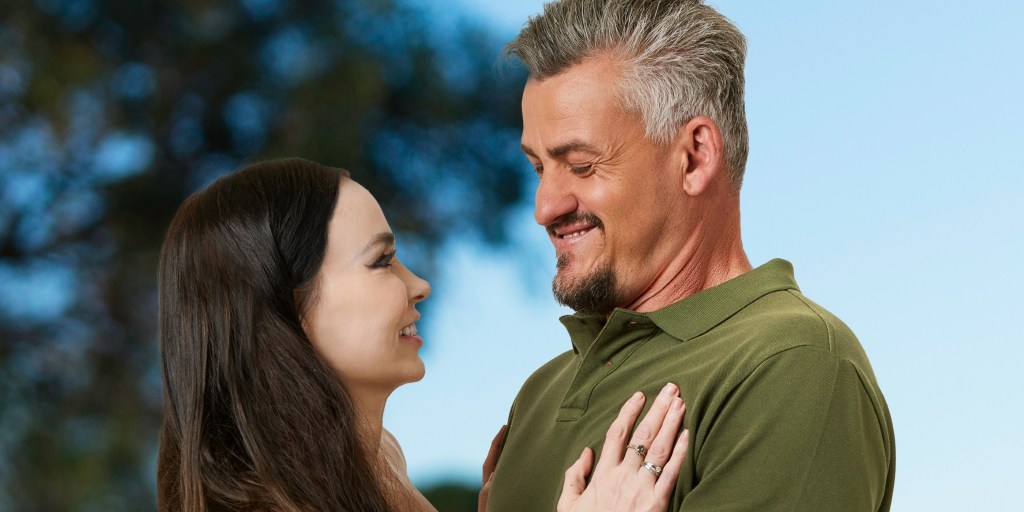 Holly and Wayne were another new couple introduced during The Other Way Season 5 premiere, who are already facing some dilemmas as well. Holly met Wayne on a dating website for Jehovah's Witnesses, and the two instantly hit it off. Now, Holly is moving to South Africa to marry Wayne and live with him. However, her mother will also be staying with the newlyweds for three months.
Wayne made it clear that he was not thrilled about Holly's mother coming to stay, and was particularly unhappy about the length of her visit. Holly admitted that she knew her mother's stay would be unusually long. But she explained that it was important to have her mom help her with such a big move.
Holly's mother has the potential to cause some conflict for the couple, especially since Wayne's house in South Africa is not very big. Wayne went as far as to tell producers that Holly's mother would not be staying for three months. It will be interesting to see how this storyline plays out for them.
Julio Kept Kirsten a Secret From His Mom For a Year
Julio and Kirsten have a lot in common, and the pair's relationship really has the potential to work. However, Julio kept Kirsten a big secret from the other important woman in his life—his mother. After meeting online, Julio traveled to Amsterdam to meet Kirsten in person, although he told his mother he was only traveling for work.
Once Julio and Kirsten entered into a real relationship, Julio still chose to keep their status on the down low when it came to his family. Julio was finally forced to tell his mom about Kirsten, however, when he decided to have her fly to the United States to meet his family. While Julio plans to live with Kirsten permanently in the Netherlands, he wants her to see where he grew up first.
Julio's mother seemed hurt that he kept Kirsten from her for so long. However, he explained that he wanted to be sure she was the one before sharing her with his family. But this is not the only thing Julio has hidden from his mother. She also had no idea that Julio planned to move to the Netherlands, until now.
Kenny & Armando Are Facing New Challenges as a Married Couple
Kenny and Armando are The Other Way fan favorites, although they are not without their issues. The couple was last featured on Season 3, where they tied the knot in an emotional wedding ceremony. Kenny and Armando are still residing in Mexico, although they disagree on certain aspects of their future there.
While Armando is content staying in the small town where he and Kenny currently live, Kenny is eager to move to populous Mexico City. Kenny wants to live somewhere more lively and exciting. But Armando is hesitant due to the dangers and increased crime in the city. The couple has decided to take a six-week trip to Mexico City to test things out. Still, Armando has some doubts.
This is not the only issue of contention for the pair, however, as they are still not on the same page about having another child. Armando is eager to have a baby with Kenny, who is extremely hesitant about the idea because of his age. Kenny and Armando plan to visit several clinics while in Mexico City, where they will hopefully come to a decision on the matter soon.
TELL US – WHAT SHOCKED YOU THE MOST DURING THE OTHER WAY SEASON 5 PREMIERE?