The Kardashians are finally past the point in the season that showcased the feud between Kim Kardashian and Kourtney Kardashian. It was a long time coming, but thankfully, the show delivered. Last week's episode of the Hulu series was a masterclass in Kar-Jenner drama. There were a lot of truths spoken, mostly out of Kimberly's mouth, but the sisters agreed to disagree and move on. As Khloe Kardashian said during the latest episode, this family is notorious for sweeping their problems under the rug.
The latest episode is a much more light-hearted turn for the Kardashians. They sang Christmas carols, threw Dream an adorable birthday party, and Scott Disick even made a major comeback. Most shockingly, Kim teased that she might be making a major pivot in the reality TV space. Here are five of the main takeaways from the latest episode, "I Have Some Very Important News."
A Rob Kardashian comeback gets teased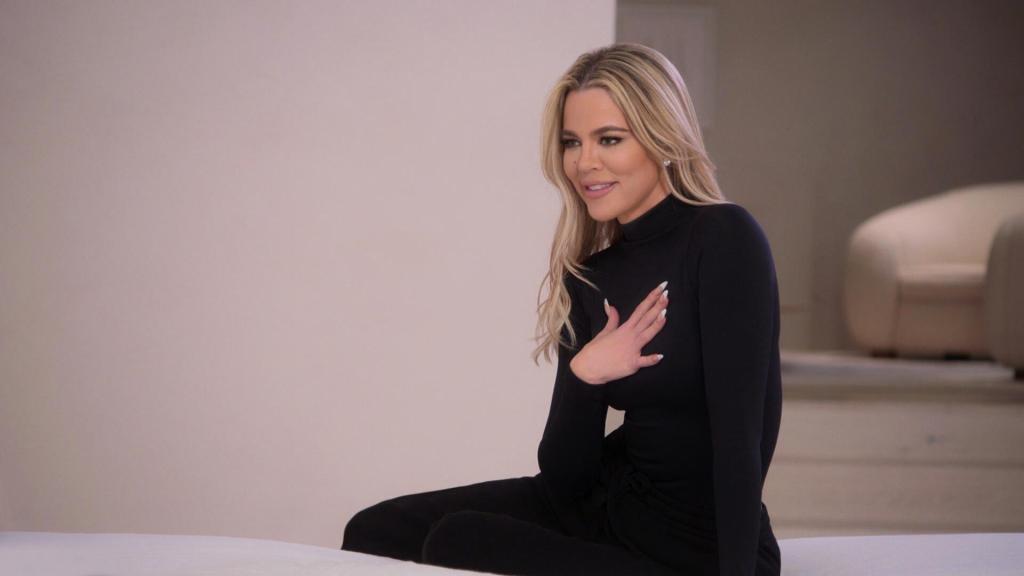 Khloe was the star of the latest episode for multiple reasons. One being she pretty much orchestrated an entire over-the-top birthday party for Rob Kardashian's daughter Dream. Well, Rob called ahead to help her plan it, but the cameras didn't film him at all during the celebration. It was nice to hear Khloe and Rob banter over the phone like in the old days. They seriously might have the closest relationship out of any two Kar-Jenner siblings — the way they said "I love you so much" on the phone was too genuine to fake.
Khloe did divulge a bit into the Rob of it all. She praised him for being "the best dad," despite her not having a relationship with Dream's mom Blac Chyna. "It's just hard to have a relationship with someone when they sue you for hundreds of millions of dollars," Khloe said during a confessional. Touché. Aside from throwing shade toward Rob's ex, Khloe did tease the possibility that the fam's only blood brother might be coming back to the show. "He talks about it a lot," she said about Rob returning. "I have faith that soon, he'll be back." Rob and Scott both back on the show? Now that'd really be an homage to the Keeping Up with the Kardashians days.
Khloe is the best mom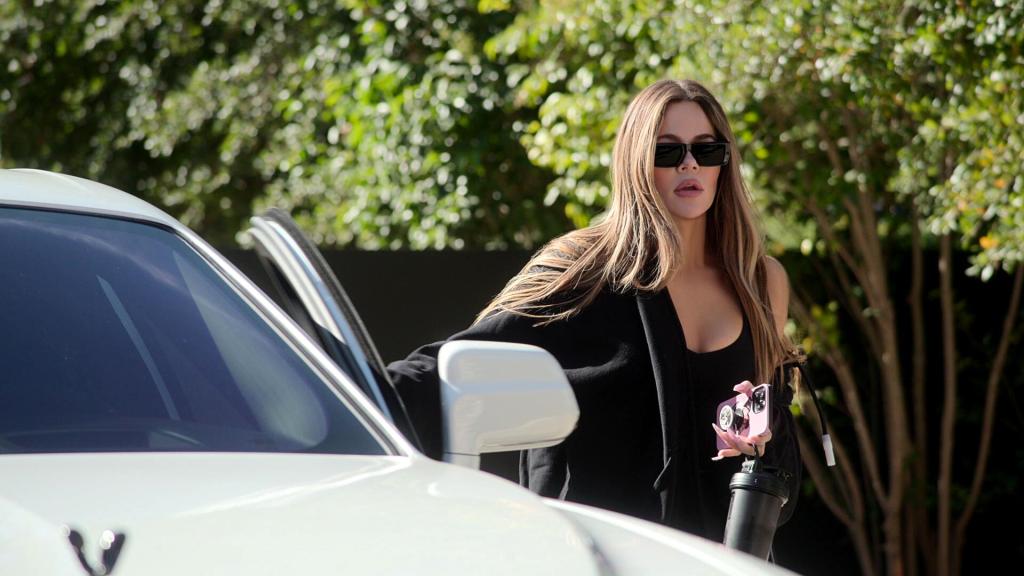 Khloe delivered for Dream's sixth birthday. She and Rob pulled out all of the stops to throw that little girl the birthday party of any child's dreams. Not only did Khloe essentially host the event, but she was so hands-on with her niece. Both Kris Jenner and Scott praised Khloe for how intently she takes care of people in her life. "If you have Khloe for your auntie, you're probably the luckiest little kid in the universe," Kris said. Seriously, this episode made me lowkey wish that Khloe could be my second mom.
Khloe even admitted that she feels like a third parent in Dream's life, which is sweet. It's so a part of her nature to be mothering and Khloe has consistently shown that as we've watched her grow up on screen. It's also funny to watch to observe Kris turn into the grandparent who loves to spoil the kids and leave Khloe with the hard stuff. "The best part about being a grandparent is I get to go home at the end of the party," Kris joked. "Is that bad to say?" As always, Kris Jenner remains endlessly relatable.
A Very Kardashian Kristmas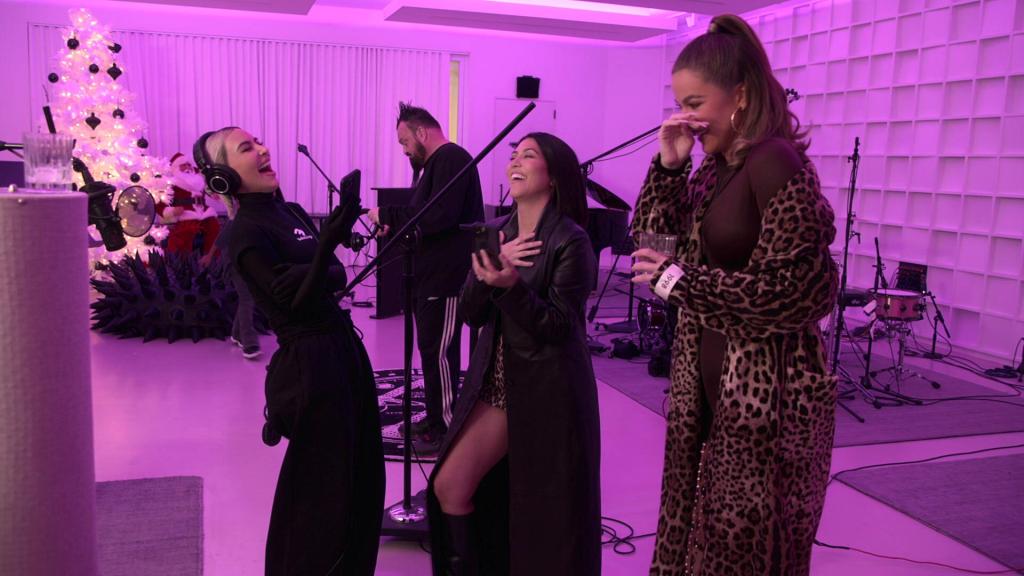 The main part of the episode centered around the three eldest sisters and Kris recording a Christmas album. Kris Jenner was riding the high from her last holiday song "charting" so they decided to go bigger this year. "I wasn't even nominated for a Grammy, which is tragic," Kris joked. Kourtney obviously tasked her husband Travis Barker to produce the whole thing, even though he apparently had like four other album deadlines to worry about. Later on, Kourt said to her husband that he thrives with a lot going on. "I'll just keep on adding more," she joked. Yet when someone DARE suggests that Kourtney work harder, the universe is thrown off balance. Don't get me started.
The foursome took the Christmas album seriously. They hired a vocal coach to train them. Both Kim and Kris separately called musician Babyface for advice. When they finally made it to the studio, the three sisters needed some liquid courage to gain the confidence to sing. You could tell the nerves were real — Kim chased a shot of tequila with a glass of Moscato wine. That is so NOT Kimberly's usual behavior. Khloe was also miserable but agreed to sing in order to spend time with her usually-feuding sisters. Even Corey Gamble got on the mic with Kourtney and Khloe, so it was a total family affair.
Kendall Jenner showed up to the studio to literally make fun of her sisters and brag about herself amidst the fun-filled studio session. "The best singer is me and no one knows it," Kendall boasted. OK, cool flex but we literally don't care? Why would Kendall show up and not sing a little "Jingle Bells?" Her lameness knows no bounds. This is why we like Kylie "Rise and Shine" Jenner so much better. She admitted that she has a "different vision" for her singing career than holiday tunes, and even she had trouble uttering those words with a straight face. Later on in the episode, Kylie heard a rough demo of the songs they recorded. While Khloe, Kim, Kris, and Kourt weren't happy with what they heard, Kylie was dancing in her seat like a good supportive sister.
Scott Disick's gossip corner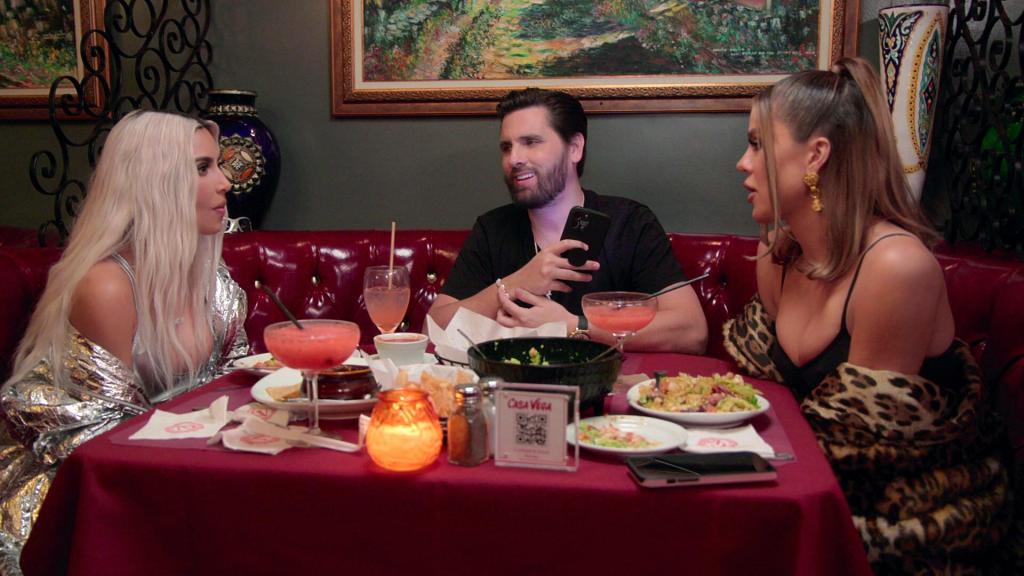 Another scene that gave us KUWTK vibes was when Khloe, Kim, and Scott headed to a Mexican restaurant for margaritas and gossip. Scott thought it'd be fun to hit up the internet to discuss some of the wildest theories people have about the Kardashian family. The wackiest of topics were brought up — from Kim having CGI tears to Khloe wearing fake fingers  "Leave me alone you guys have been f*cking nitpicking me since I've been on tv. Now we're onto my hands?" Khloe said in a confessional. She proceeded to show off the length of her real fingers by giving the camera two middle fingers. Iconic.
Scott also brought up a rumor that the Kardashian women descend from witches, giving credence to the "Kardashian curse." Khloe brought up how sexist it is that the Kardashian women are always blamed when the men in their lives screw up. Scott looked directly into the camera to take ownership of his own mistakes rather than blaming his relationship with Kourt. Kim proceeded to also look into the camera to thank Lamar Odom for always defending the family, unlike some of the other exes in their lives. "Thank you for just keeping it real," Kim said of Lamar. I seriously feel like I'm watching the show from a decade ago during the Lamar of it all, and I'm definitely not complaining.
Kim Kardashian, America's next Bachelorette?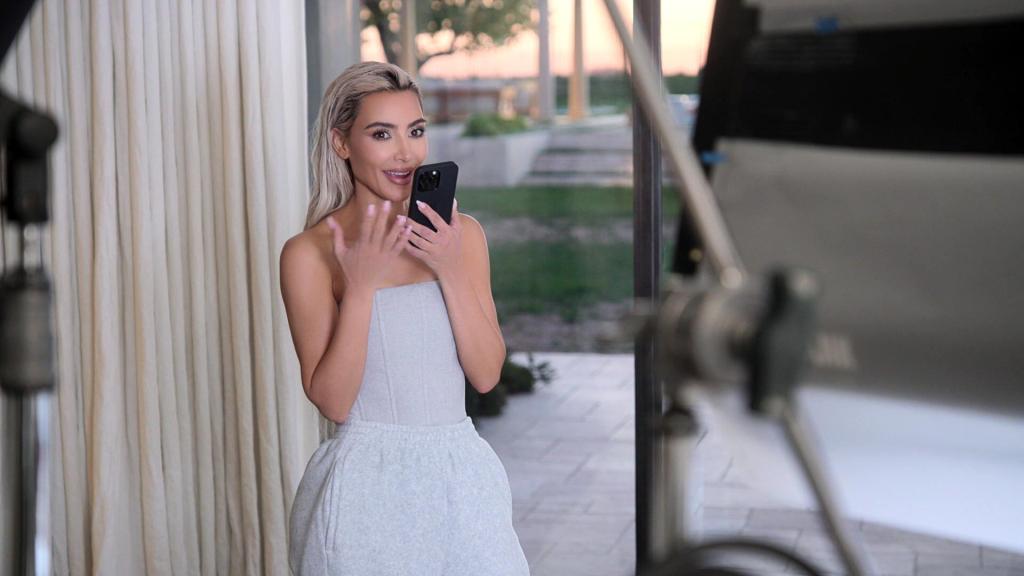 The episode ended with the family gathering in Palm Springs for a Thanksgiving celebration. It's the scene where Kylie and the other ladies hear the Christmas demos for the first time, which is worth the watch to see their horrified reactions. Kim, however, swiftly changes the conversation when she reveals she had some "very important news" to share with her family. Obviously, they guessed that she was pregnant, to which Kim responded "By who?" Girl, don't get us guessing.
Kim's announcement was that Disney wanted her to star as the next Bachelorette on ABC. The look on everyone's faces was of shock and horror. Khloe couldn't imagine Kim living in a house with 20 male strangers, getting drunk, and making out with them on camera all WITHOUT a glam team. Kris called up the Disney executive to get the details because she was horrified by the prospect. "No, not happening. I'm your momager, manager, mother," Kris said. "You're not doing this." The executive told Kris that the deal was 90% of the way done, even though she hadn't heard anything about it.
Following the phone call, Kim revealed that it was all a prank and the head of Disney was in on it. Everyone breathed a literal sigh of relief, even though Kris is apparently the biggest fan of The Bachelorette that there ever was. Kris was disappointed in herself that she kept falling for pranks from her children, but Kim couldn't have been more satisfied with herself. "I'm too busy with my singing career, doing a Christmas album," Kim joked after it was said and done. Kimberly has been learning from North West how to up her pranking game.
The Kardashians continues Thursdays on Hulu.
TELL US – WHAT DID YOU THINK OF THE LATEST EPISODE OF THE KARDASHIANS? WERE YOU SHOCKED BY KIM'S PRANK ABOUT BEING THE NEXT BACHELORETTE?