We're nearing the end of another season of The Kardashians and, right on cue, it feels about time to wrap it up. Season 3 was cute with a feud between Kim Kardashian and Kourtney Kardashian that was genuinely interesting. The sisterly duo moved past their argument in the way they know best — shoving it under the rug and moving on. With that, my interest in the season has dropped significantly.
Hulu must anticipate fan fatigue by gifting us an episode with plenty of Kylie Jenner, which is a rare treat. They also made sure to milk the final moments of Kim's divorce from Kanye West before that content ship departs for good. And hey, they tried to distract us from our boredom with a bunch of cameos from random celebrities and TikTok influencers. Here are five of the main takeaways from the latest episode of The Kardashians titled "Feel, Deal, Heal."
A not-so-deep talk about beauty standards 
The episode kicked off with Kylie, which is definitely a way to garner our attention. Unfortunately, they tricked us because Kylie was headed over to Kourtney's house to do her makeup, Kylie Cosmetics Kit in hand. They (thankfully) balanced it out by having Khloe Kardashian in the room.
Anyone literate in the world of reality TV could tell this was a setup scene. Kylie doing Kourtney's makeup was the first sign. The real dead giveaway was the way Kourtney awkwardly steered the conversation about Khloe's latest hairdo into the elephant in every Kardashian room. "I was just thinking about the beauty standards in the world today," Kourtney word-vomited. Obviously, the Kardashian family is sick of being called out for setting the standards, so they made these three sisters attempt to do a PR response. Spoiler alert: it didn't work.
The conversation couldn't have been more shallow. Kylie still doubled down that she hasn't had any face surgery except for injectable fillers. Alright, girl. I have to laugh at her for conveniently just excluding her entire body from the conversation. She also expressed disapproval at young girls on the internet who over-edit their photos, although admitting she has a past of doing it. "I just feel like we have huge influence and what are we doing with our power?" Kylie said. The answer is nothing. She gave a textbook response of everyone should love themselves and not pressure one another, which is good in theory. However, we want to hear you guys take some responsibility for making entire body styles in and out of fashion. Otherwise, leave the Kris Jenner-approved lines on the cutting room floor.
Khloe at least copped to getting a nose job, although she blamed some bullying from Kris for pushing her to do so. The sisters questioning Kris' mothering is the real underlying tension of the season that should be explored deeper. Khloe said that regardless of what she does, people find a way to hate her. "I had the most confidence. I was chubby and in a skin-tight bodycon dress, you couldn't tell me otherwise," Khloe reminisced of when she first got on TV. "Society gave me insecurities." Sure, Khloe isn't wrong, but I just want them all to take it a step further. Kylie had 2016 to spend time realizing things. Now, let's take some action.
Is Kourtney trolling us at this point?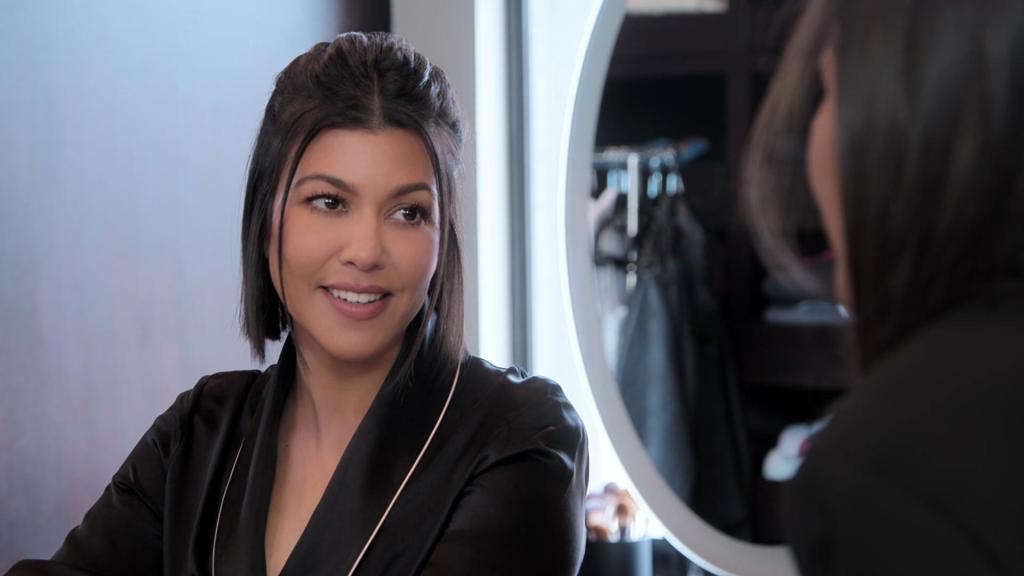 I've spent so much of the season analyzing Kourtney's nonsensical behavior that I'm starting to think it's all a gag. Her La Dolce Vida lifestyle. Her undeniable dislike of the majority of her family. The way she finds a way to insert "vibes" into every conversation. It has to be an inside joke, or else this is a whole other level of delusion. Nothing exemplified it more than her "Poolside with Poosh" event. Yes, somehow, Poosh still exists in the year 2023.
The event felt like a Saturday Night Live parody of Kourtney and Poosh. She paid people to do synchronized swimming in the pool because Kourtney, wearing a lace bra on the outside of her dress and detachable lace sleeves that were giving Hot Topic Vibes, was not jumping in. She kept name-dropping buzzwords that she featured at the party, like Charli D'Amelio and Erewhon smoothies, to seem hip. She even invited "one of [her] superfans" who is an influencer at the event to have a hollow conversation and pose for pictures on a silk bed. No idea what the bed had to do with a poolside theme, but it was all probably way too funny for me to watch.
When Kourtney wasn't cosplaying as a TikTok star, she was being on-brand by dissing her family. She bragged about protecting her energy as a married woman, which means having as little contact with her family members as possible. Kris was obviously there to support because the momager was just glad that Kourtney started working on SOMETHING. "I don't talk to anyone, I don't leave the house," Kourtney bragged. Seriously, she has to be trolling us. Maybe she really is the funniest person in the family, but definitely not intentionally.
Kim channels her closet organizer roots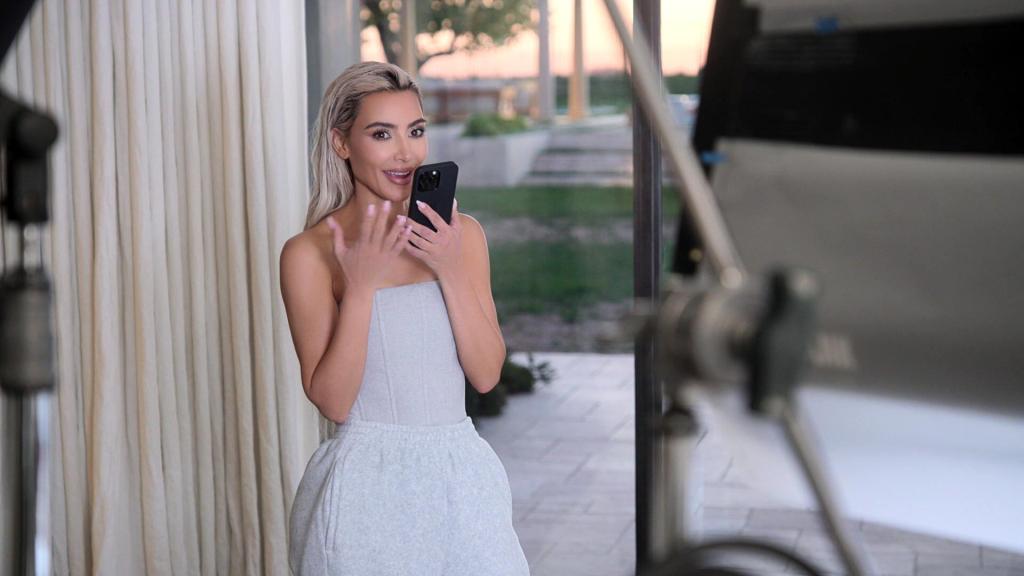 Kim showed up mid-episode on the day her divorce was finalized. Instead of spending the day at home or doing something nice for herself, she decided to dive head-first into organizing her storage units. Kim was talking about "getting into storage units" like it was an obsessive hobby, and I believe her. She claimed that when she met Kanye, he had 32 storage units and she organized it down to three. No wonder Paris Hilton hired her to organize her closet back in the day.
Kim spent so much time going through her carefully archived units, which she has connected to an App, that's how serious she is about staying organized. Kim's had everything from Kanye's tour merchandise to her Met Gala looks to Elizabeth Taylor's first acting contract to a real Hazmat suit from Covid-19 times. She kept all of Kanye's designs and every single Yeezy ever released because it meant something to her. "This is my time capsule of like the best times," Kim explained. The space was chaotic but shockingly organized.
It was emotional for Kim to relieve so many fond memories from her marriage. She donated stuff that wasn't sentimental but kept plenty to pass along to her kids one day. "He just doesn't want it anymore," Kim said to explain how she obtained the unit. "He tells me to burn his stuff. He's like, 'Who cares?" It's truly so nice for her to keep the image of Kane alive for her kids, even though she recognizes that his public statements and behavior are not OK. It's a delicate balance that I don't think anyone would envy, but Kim seems to be doing a pretty good job at navigating those muddy waters.
Khloe will forever be the relatable one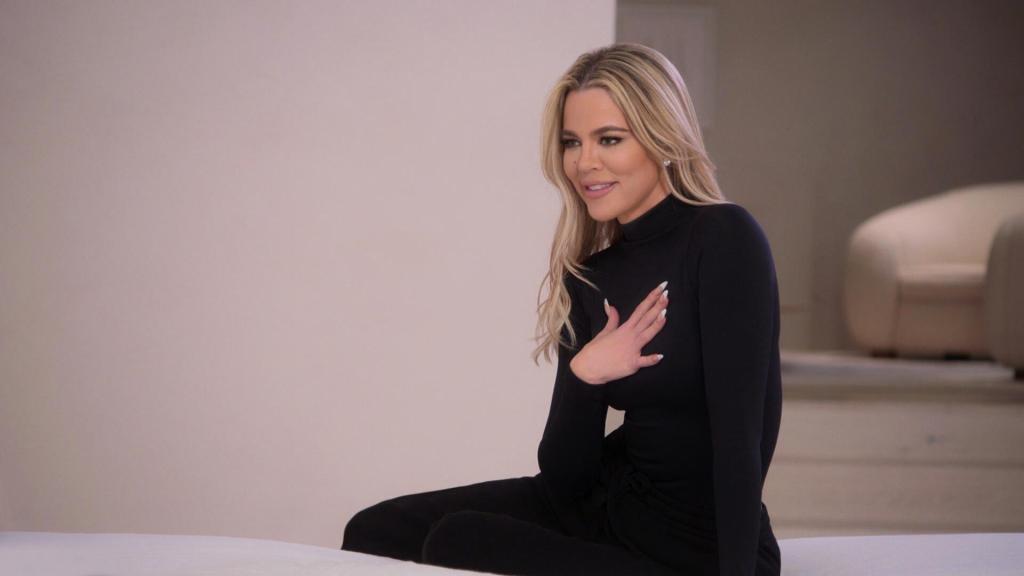 Khloe has always been the relatable sister. When Kim is trying on Marilyn Monroe's dress or Kourtney is living her blink 182-groupie fantasy, Khloe keeps us grounded. During the episode, she and Kourtney asked each other questions while hooked up to a lie detector. Khloe was nervous, but kept it real. "I get nervous even when I tell the truth," she quipped. "I'm always nervous." Same, girl.
Khloe revealed during the segment that she didn't totally love Kourtney's wedding dress and she doesn't think she is the funniest sister. You know that was a double burn to Miss La Dolce Vida, and I was living for it. However, she also kept it real when it comes to her evolving relationship with Kim. "If we go back eight years, there's no fun to be had with Kimberly," Khloe explained. "Now things are different. Kim doesn't ask questions."
It's so easy to imagine one wildly fun night out with Khloe that would be even better with Kris in tow. Her popularity is why she received the People's Choice Award for favorite reality star at a later segment during the episode. ""I feel so connected to the viewers of the show," Khloe explained. To keep it relatable, Khloe had to run to the stage to accept the award because a rogue hug ripped her extension out before her big appearance. Khlo$ Forever.
Kim and Kylie's secret life? 
Kylie had a big episode (AKA she filmed more than one scene). She hopped over to Kim's house with Kendall Jenner to look at clothes and talk about their older sister's divorce. Kim spoke to them about the storage unit and keeping things together for the kids, and her sisters were supportive. "They think their dad is the best thing ever," Kim said of Kanye. "Why would I take that away because I'm angry?" Again, I'm loving Kimberly's approach to mothering this season.
Kylie revealed during a confessional that she and Kim have a special bond. "We realized that we're actually twins because we live the same life," she said. Oh, and they basically have the same face, but that's a "deeper" discussion that these sisters don't want to get into. Kylie couldn't elaborate further, though, as to how she and Kim are so similar. "It's very hard to explain because I can't tell you guys everything," Kylie said with a wink. So Kylie and Kim have a confirmed double life and I am absolutely going to fixate on this teaser for the rest of the week. See? Kylie really is always a good addition to any episode.
The Kardashians continues streaming Thursdays on Hulu.
TELL US – WHAT DID YOU THINK OF KIM'S DIVORCE BEING FINALIZED? HOW ARE YOU FEELING ABOUT THE KARDASHIANS SEASON 3 AHEAD OF THE FINALE?