It goes without saying that Kody Brown is not well-liked among the Sister Wives crowd. However, this writer would venture to say that Robyn Brown is the most disliked cast member of them all. Since joining the family in 2010, the Brown's polygamous lifestyle has gone downhill, as now the patriarch is down to only one legal wife standing by his side. 
The Season 18 premiere showed Robyn crying uncontrollably about how her dream of a plural lifestyle had been easily destroyed. While the fourth and favorite wife wiped tears away as she recalled hoping for a porch moment in her retirement years, the truth became abundantly clear that Robyn had a major hand in where the family stood today. Kody is just her puppet, who she happily strings along as long as she gets what she wants in the end. 
Kody and Robyn Won't Be Building on Coyote Pass
It turns out that all that hard work to sell the four homes in Las Vegas, move to Flagstaff, buy the land, rent houses, and pay off the land was actually all in vain. The dream of living on Coyote Pass is officially over for Kod, according to The Sun. According to their source, "Kody and Robyn have no plans for building on Coyote Pass—at least not at this point." The source continued, saying, "There have been no talks whatsoever. It's very expensive, and they have to come to an agreement on what their plans actually are."
The outlet's source close to the Brown family also noted that Janelle Brown is currently the only wife planning on making a go of the family land. It would make sense that Robyn probably had reservations about living in a home close to Janelle's plot. Robyn wouldn't want to be caught dead beside one of Kody's exes. Kody may not have wanted to give up on Coyote Pass, but it seems Robyn made the final call.
Robyn Doesn't Allow Cameras Inside Home 
Janelle, Meri Brown, and Christine Brown allow TLC to bring their camera and production crew to their family homes. However, Robyn still refuses to let anyone film in her Arizona home.
The season premiere showed Meri freezing outside in the backyard. Instead of inviting her in for hot tea, Robyn brought out one of Kody's jackets, which Meri said was the closest thing she had to a hug from her husband in months (so sad.) For her part, Robyn is trying to control her narrative and keep her privacy. 
What Does the Nanny Do?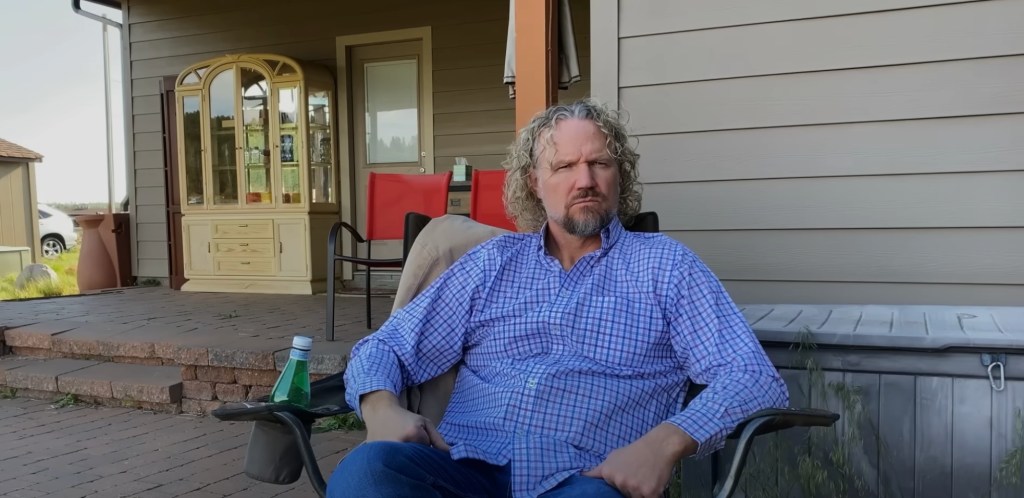 The infamous quote above really showed just how much control Robyn had over the father of 18. While Kody demanded that his other three wives and children self-isolate and wipe down their groceries, Robyn took it upon herself to hire a live-in nanny.
This move caused major tension amongst the family, as Kody didn't put a stop to the hiring. Instead, Kody doubled down and regurgitated a speech he was clearly brainwashed into memorizing that noted just how hard it was for Robyn to take care of her children alone.
Now, Robyn has three children above the age of 15, who are very capable of helping out around the family home and taking care of the two little ones. Robyn didn't have a newborn; she, in fact, had young children who also were capable of doing most things for themselves. The move once again showed how little Robyn thought of the rest of the family, clearly putting her needs first. 
Robyn Even Controls Her Family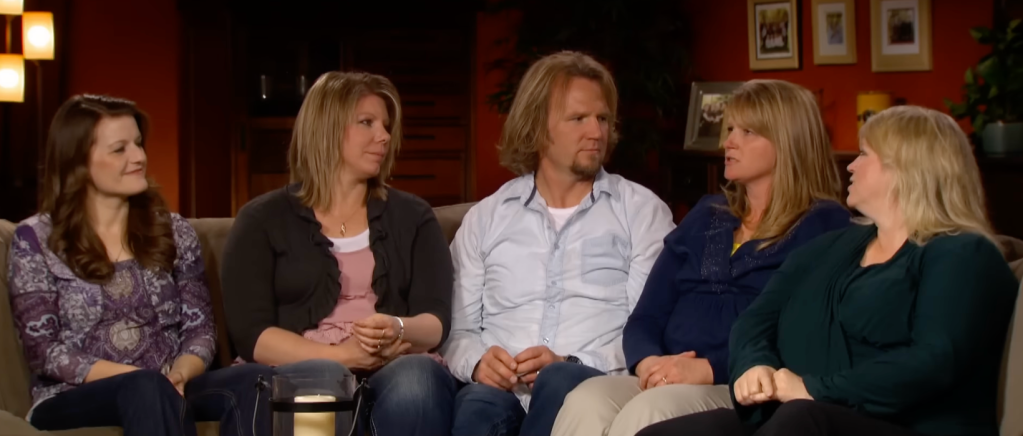 During Season 17, eagle-eyed viewers noticed an odd post-it note on Robyn's fridge. It ordered anyone who thought they were hungry to run it by either the nanny or Robyn before they helped themselves to a snack. There have also been multiple times that Robyn excused Kody's bad behavior in an effort to control the narrative.  
Robyn is often seen manipulating Kody into thinking and saying what she wants. During Season 17, while the family was discussing the outcome of Christine leaving, Kody lost his cool. He called it a "betrayal," and yelled at Janelle for not forcing her kids to talk to him.
Robyn's tools are to use sympathy and sweetness to gain control over Kody's mind. So even though he flipped out on Janelle and threw a tantrum, Kody did recognize his lousy behavior and apologized, Robyn swooped in to tell him he was justified in doing exactly what he did, ensuring the cycle of delusion.
TELL US – DO YOU BELIEVE ROBYN BROWN IS IN CONTROL AND CALLS THE SHOTS IN SISTER WIVES?