The Golden Bachelor premiere is less than two weeks away, and fans are hyped to watch Gerry Turner find love! The new series will kick off on Thursday, September 28th, along with the premiere of Bachelor In Paradise Season 9.
While some viewers were not sure if Reality Steve would provide spoilers for The Golden Bachelor ahead of time, he truly never lets us down. Reality Steve has released Gerry's alleged final two women. While we must always take his spoilers with a grain of salt, he is rarely wrong. Here is everything we know about the details of The Golden Bachelor so far!
The Golden Bachelor Had a Shorter Filming Schedule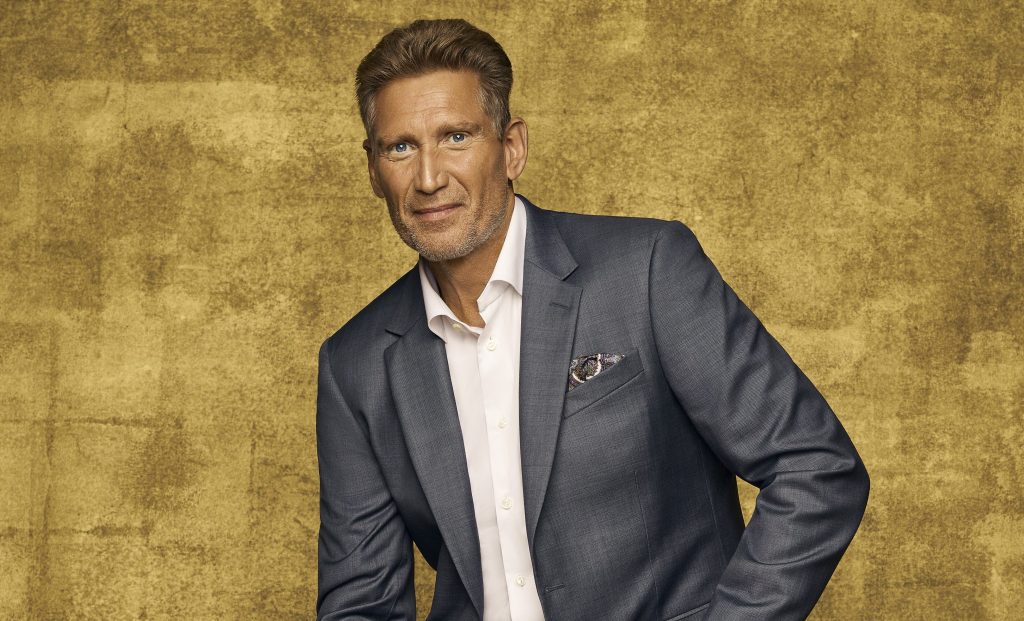 Before the cast list was even released, Reality Steve provided fans with some interesting information about the spin-off's overall premise. Reality Steve revealed that hometown dates were filmed only three weeks into filming, when they are usually filmed at least five or six weeks in.
Reality Steve also explained that he "heard from the beginning it was gonna be about a month of total filming." Gerry will meet 22 women on night one, so it makes sense that his season will wrap up faster, as there are traditionally around 30 contestants.
Faith Martin Places 3rd After Hometowns

Ok, now for the juicy spoilers! The first big spoiler Reality Steve revealed via his Instagram page was that only three women receive hometown dates. Faith Martin received the first hometown date of the week, which likely took place in her home state of Washington.
While Reality Steve did not say why Faith gets eliminated, we know that she is not the recipient of Gerry's final rose.
Leslie Fhima Is One Of The Final Two

While Reality Steve was confident in reporting on the identities of Gerry's final two women, he doesn't know which of them received the final rose. The first woman who could potentially become Gerry's wife is Leslie Fhima, a fitness instructor from Minnesota.
Since she made it to the final two, Leslie has the opportunity to meet Gerry's family in Costa Rica before a potential overnight date.
Theresa Nist Also Makes It To The Top Two

The other lucky lady to make Gerry's final two is Theresa Nist, a financial services professional from Shrewsbury, New Jersey. Like Leslie, Theresa will also meet with Gerry's family in Costa Rica before deciding if the two will proceed to an overnight date.
While the Final Rose Ceremony was filmed almost three weeks ago, Reality Steve has yet to confirm which woman Gerry ultimately chooses.
Matt James' Mom Patty Is Eliminated Before Hometowns
One of the most interesting things about The Golden Bachelor, is the fact that former Bachelor Matt James' mother, Patty James, was cast. Clever Bachelor Nation fans suspected for a while that Patty may be cast, although some were shocked when she was officially announced as one of the women competing for Gerry's heart.
Unfortunately for Patty, it is basically confirmed that she does not end up with Gerry or even make it to hometowns. Some fans suspected that Patty might get far, but that does not seem to be the case. Perhaps she will become the first ever Golden Bachelorette instead?
Susan Has a Famous Ex Husband

In terms of less important spoilers, Reality Steve had one more interesting fact to share about one of the contestants! Reality Steve revealed that Susan Noles used to be married to former MLB pitcher Dickie Ray Noles. Dickie played on a number of well known teams including the Phillies, Rangers, Cubs, Tigers, and Orioles. While it might not mean that much to all of us, it could be of interest to Bachelor Nation fans who also love baseball!
Even though we do not yet know which woman receives Gerry's final rose, the first season of The Golden Bachelor is bound to be great. The series has attracted attention from people who do not typically watch The Bachelor shows, and it could help continue getting the franchise back on track.
TELL US – WHAT ARE YOU MOST EXCITED TO SEE ON THE GOLDEN BACHELOR?