Things didn't work out with the Bachelorette star Charity Lawson, but Joey Graziadei has a new chance at love. He'll be ringing in the New Year on January 1, 2024, with a new group of eligible ladies as the Season 28 Bachelor.
Now that he's in charge, Joey is moving past his heartbreak with Charity and talking about what he's looking for in a partner.
"It's so different … to be the lead," he admits. "It's a lot more responsibility. The public eye is something I'm trying to get used to, but again, all I can do is just be myself and have fun with this." Extra is spilling the Bachelor tea.
Joey just wants "the right person"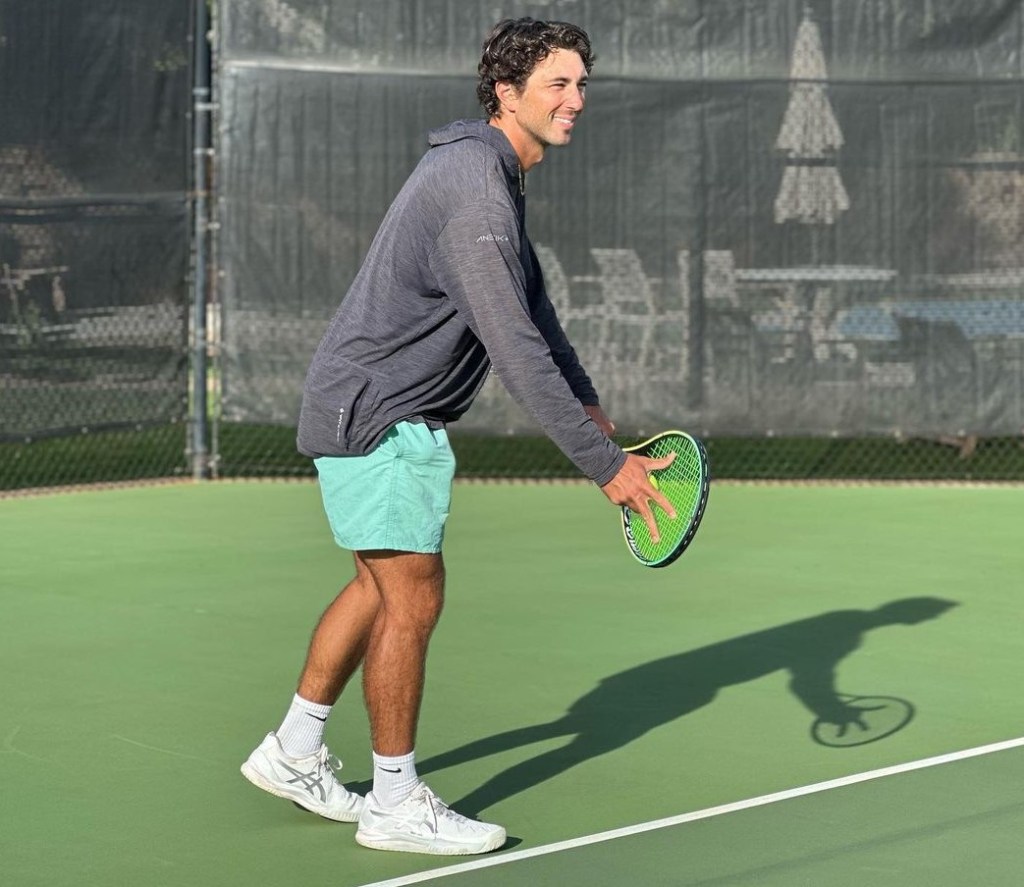 When he got the news that he would be the new Bachelor, the first person Joey called was his older sister Carly. How cute is that? "She was so excited," he shares. "She was the one that was texting me every single week, 'Did you hear anything yet?' 'cause she knew I was going through the process."
But Carly isn't the only one in his family who's excited for him. His whole family is thrilled. "I've got such a great support group with them," he says. "They're so loving, and they just want the best for me … They think I'm gonna find my person."
But what's Joey really looking for in a woman? "I need someone [who's] outgoing, adventurous [and] just loves life," he says.
He intends to just "follow my gut," adding, "I'm just gonna feel that energy."
While the tennis pro worries about the inevitable breakups, he can only "try [his] best." "It's just going to be about being honest, trying to be empathetic," he shares. "It's not gonna be easy but all I can do is just try to be understanding, respectful and loving [whether or not] they're gonna be my person."
No PDA in front of the other women
The Koloa, Hawaii homeboy is planning a "respectful" approach to kissing, too. While he says he isn't a "PDA guy," he understands that it's a necessary "part of the process." He shares, "Kissing is a huge part of intimacy and physical attraction, so I'm not gonna shy away from it, but I'm gonna try to be as respectful as I can." He promises to "not have too much PDA in front of the other women." Good plan.
Joey's biggest fear about being the Bachelor is that his final choice will be "someone not reciprocating [his feelings]." He clarifies, "The idea of me being fully committed to one of these women, and them … not being the right person for me, scares me."
Season 28 of The Bachelor premieres Monday, January 1, 2024, at 8/7c on ABC.
TELL US – ARE YOU HAPPY THAT JOEY'S THE NEXT BACHELOR? WHAT KIND OF GIRL DO YOU THINK HE'LL PICK?