The Kardashians Season 4 is really trying to be Tristan Thompson's redemption season. Khloe Kardashian's messy ex/baby daddy has been doing overtime to weasel his way back into the family. Thankfully, Kourtney Kardashian and Kylie Jenner swooped in to remind everyone exactly why we were #TeamNoTristan in the first place. 
Kourtney and Kylie actually showed up to film several scenes in the latest episode, which is atypical for the sisters. Don't get it twisted — Kim Kardashian still carries this family and the show that made them famous. However, it's nice to see some supporting help. Here are five main takeaways from The Kardashians Season 4, Episode 8: "Not Forgotten, Not Forgiven." 
Kim goes Hollywood, for real  
Kim embarked on her acting journey this week. She was preparing to join American Horror Story and turned to none other than the theatrical Scott Disick to help her run lines. Scott was ready to support Kim all the way in New York City and split the rent for a place with her — 90 percent to Kim, 10 percent to Scott, of course. Kim took the role seriously by taking acting classes to memorize several pages of lines. She recognized that her goal for 2023 was to slow down. 
"That clearly hasn't worked out," Kim said. "I'm not going to show up unprepared." 
Khloe cleans her hands of Tristan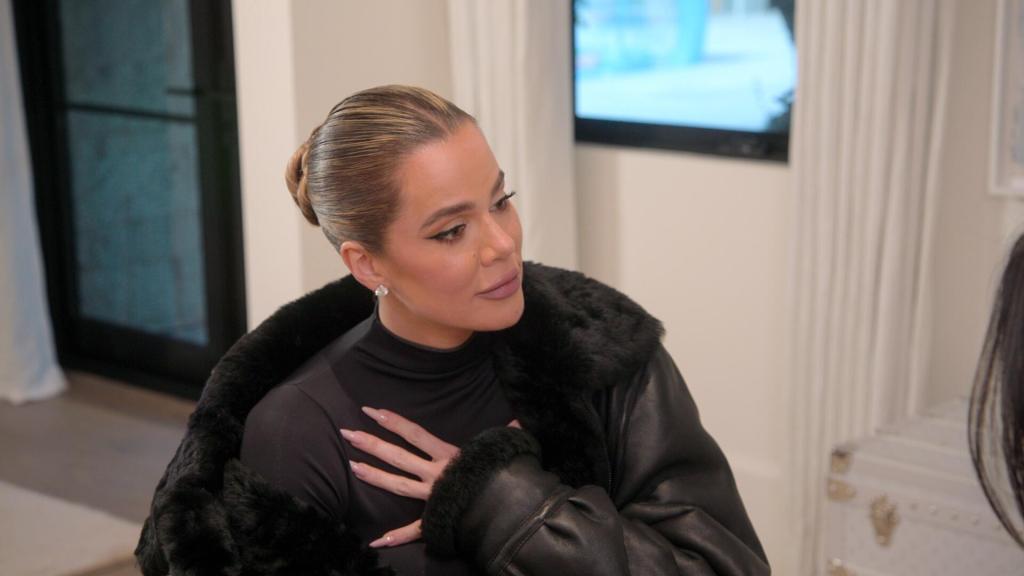 Tristan may have finally moved out of Khloe's house, but he's still always lingering around in a tracksuit ready to break out a misused metaphor. Khloe partially felt obligated to stay close to her ex as she's involved in making medical decisions for Tristan's brother Amari. She promised Tristan's mom that she would continue to help with Amari before she died. 
However, Khloe didn't get involved when Tristan expressed his desire to apologize to her individual family members for his past cheating. He had apparently spoken to Kris Jenner, Kim, and Rob Kardashian at that point, but not the others. Khloe encouraged the idea but left it up to him to clean up his mess.
"This is between him and each individual family member," Khloe said. "I think it's important for him to have these conversations for his own growing journey." When speaking to her sisters about the idea, Khloe doesn't lose sight of the immense pain Tristan has caused her in their relationship.
"That's the biggest mind f*ck of all of this," Khloe said to Kylie. "You're all of great fucking things but you couldn't f*cking be great to me." And that's exactly why Khloe should never go back to him. 
King Kylie's starring episode
One person that Tristan had a lot of explaining to do to was King Kylie. Kylie's best friend Jordyn Woods was in the middle of a Tristan cheating scandal years ago that ruined her best friendship. Tristan took responsibility for ruining that, and Khloe admitted that she had forgiven Jordyn for her part and they were good. Now, Tristan geared up for a one-on-one chat with Kylie. 
Tristan came over to Kylie's for the first time in years for the "long overdue" conversation. He acknowledged that his actions caused her to lose a person who was a major part of her life. Kylie reflected that if the Jordyn situation hadn't happened, she would still be living with her and, in retrospect, it was probably best for them to grow individually apart. Kylie and Jordyn are apparently on good terms these days, and Tristan asked for Kylie to pass along his apology. Sir, that is probably another conversation you should probably have yourself. It doesn't make Jordyn's feelings less important just because her last name isn't Kardashian/Jenner. 
Kim craves the lazy life
Kim was booked and busy in NYC preparing for her TV debut, trying on her dress for the Met Gala, and supporting Kourtney during Blink-182's stop in the city. She was exhausted and, for the first time in her life, overslept through her alarm. She also was so delirious in the morning during a SKIMS promo that she was spilling secrets to fans without thinking about the future of the brand.
"This whole morning has been a complete foggy dream," Kim said, half-asleep. 
Kim admitted that American Horror Story put her over the edge, but she can't say no or shy away from a challenge because she feared the opportunity would never return in the future. 
"I work hard to make sure it doesn't go away," Kim said. "I said 'no' to someone and they stopped speaking to me." Kris remained worried that Kim was going to burn out, but Kimmy clearly wanted to prove to us always that she could do the unthinkable. 
Kourtney's epic comeback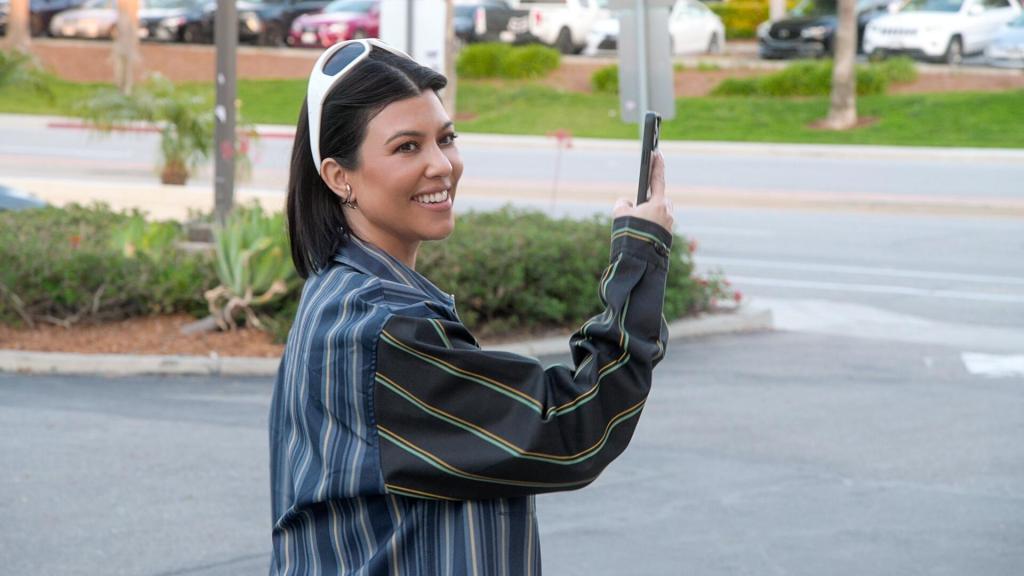 Tristan had a bit tougher time in his one-on-one talk with Kourtney than Kylie. Kourtney showed up with a notebook of grievances and ready to get the hard truth out of Tristan, not flowery language that fits what the family wanted to hear. Tristan admitted it was like being in the principal's office. 
"Tristan and I really have not connected and I just can't fake it," Kourtney said. 
Kourtney got Tristan to reveal how he feels the day after cheating and realize that he never learned how to love as a child. Tristan claimed that his mom sheltered him from a lot of pain inflicted on her by his dad, so he's never had to deal with hard emotions. Rather, he masks them.
Kourtney reminded Tristan that he's made multiple mistakes, including blindsiding Khloe, repeatedly. Then, she hit him with the hardest truth before the show gave us an ominous "to be continued." 
"I don't think you deserve Khloe or the actions that you've done have been something that she deserves," Kourtney proclaimed. And now, we finally said it.
The Kardashians airs on Thursdays on Hulu. 
TELL US – WHAT DID YOU THINK OF TRISTAN THOMPSON'S ONE-ON-ONE TALKS? HOW DO YOU FEEL ABOUT THE KARDASHIANS SEASON 4 SO FAR?