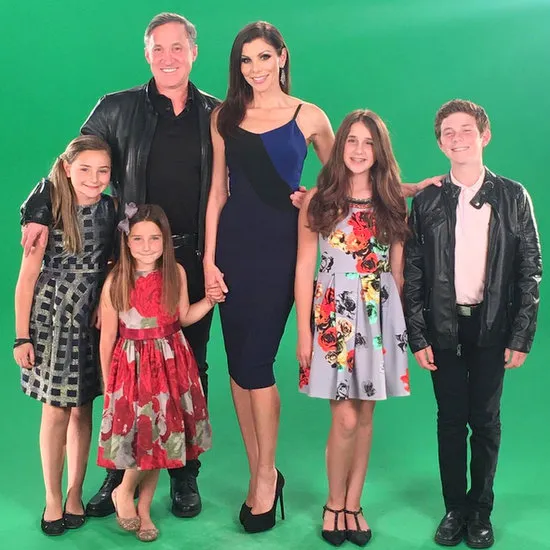 Rumored new Real Housewives of Orange County housewife Kelly Meza Dodd isn't off to a good start. Talking to TMZ, a drunk Kelly recently said that she doesn't "like black guys" and she doesn't "even know any black guys."
TMZ caught up with Heather Dubrow and asked for her thoughts on Kelly's rant. Heather made it be known that "a racist would not be welcome" in her life.
"I think it's safe to say that racism of any kind is not okay," said Heather. "I'm a mother of four children and I'm a human being – there's no place. Anyone who uses racial slurs or has racism of any kind has no business in my life or anyone that I know's life."
CLICK CONTINUE READING FOR MORE!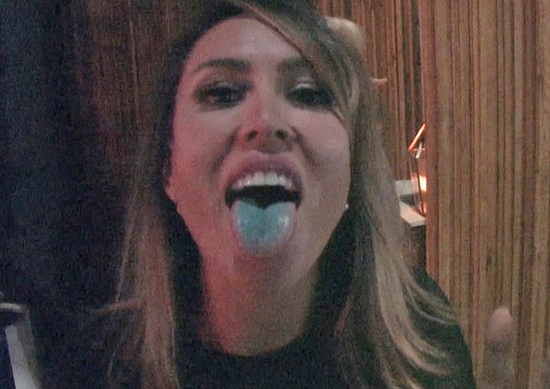 "I am truly embarrassed," Kelly told TMZ. "There is no excuse for bad behavior or comments that offend anyone. That video does not represent who I really am and I apologize for acting irresponsibly."
Kelly defended herself on Instagram as well, "This is so stupid… of course I'm not racist. I repeated the question they asked me and they asked me if I date black guys and I said I don't know any black guys. I'm sick of people pulling the race card!! I'm Mexican and I don't pull that crap!"
On the same video, Kelly announced that she doesn't care about her husband and that she has her MBA – "married but available." How charming.
On another post, Kelly continued, "I'm the least racist person. I didn't hear the question. I repeated it and they asked if I date black guys and I said no. Was I drunk and acted irresponsibly.. Yes. They said are you married and I was joking and said 'MBA' to be funny. I am happily married. Sorry if I offended anyone. It was not a racist comment."
When asked whether or not Kelly should be cut from the Real Housewives of Orange County because of her comment, Heather said, "I'm not Bravo. I can't make those kinds of decisions. All I can say is, anyone who is a racist would not be welcome in our life."
TELL US – WERE KELLY'S COMMENTS RACIST? DO YOU THINK SHE WILL STILL BE A FULL-TIME HOUSEWIFE?

Photo Credit: Instagram and Video on TMZ