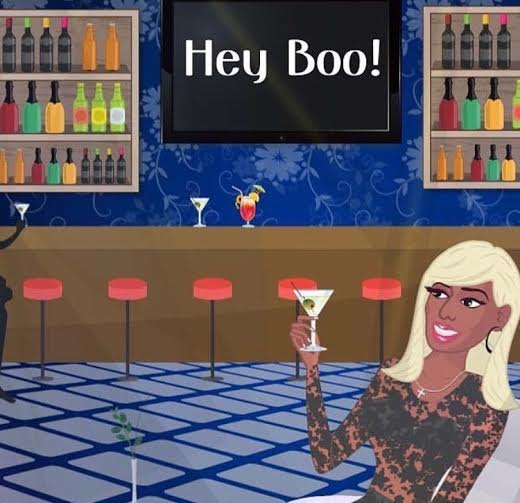 People love to hate on Kim Kardashian, but she (or someone on her team) is always coming up with some pretty innovative ideas. Pretty much everyone has copied her mobile video game and her Kimoji app by coming out with their own versions and NeNe Leakes is the latest star to join in on that trend.
At this point, you're not even a celeb if you don't have your own emoji app. So it was only a matter of time before NeNe hopped on board the emoji train. Her new mobile app is called Nemoji-naturally, but she did things a little bit differently than the other celeb app entrepreneurs. 
CLICK "CONTINUE READING" FOR MORE
My understanding is that NeNe's Nemoji app is a combination of being a celeb video game and an emoji app. According to the official Nemoji description this what users can expect: "The app features Nene-inspired Emojis that include several of her famous sayings such as BLOOP, CLOSE UR LEGS TO MARRIED MEN, GIRL BY and many others.  In addition the users will have access to several Stickers and special Dressing Room featuring items from Nene's very own closet that enables the users to 'Come Play With Me.'  In the dressing room the users can dress Nene with their choice of her hairstyles, clothing outfits, shoes and accessories."
I'm kind of confused about whether the dressing room is actually a  game with levels of achievement or if it's just something fun for the users to experience, but it does seem like she is combining these two common celebrity app experiences into one.
And just like other similar mobile apps, the users have the option to connect to their social media accounts to share their usage with friends.
If you are an Apple user with an iPhone or iPad you can download Nemoji right now, but if you have an Android, you will have to wait until later this month to get it on your device.
If you're curious about what the Nemojis look like, Check out this screen shot from NeNe's Instagram.
You can click here to check out the app!
TELL US- WILL YOU DOWNLOAD NENE'S APP?
[Photo Credits: Instagram]