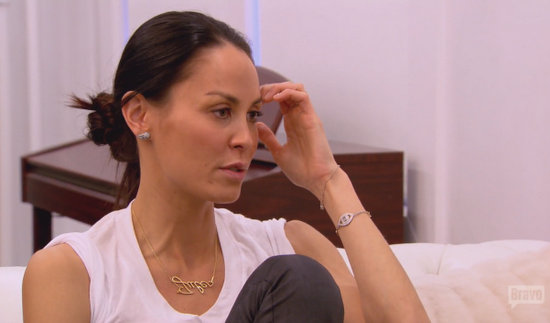 Jules Wainstein divorce shocker: her husband Michael filed for divorce!
I still feel like I don't really "know" Jules Wainstein, but I do like her. I wish we got to see more of her life on Real Housewives of New York though. I feel like the other ladies are just screaming for attention so she gets lost in the shuffle.
And now I'm just totally in shock by the news that her husband Michael Wainstein has filed for divorce. Again, I have to emphasize that we still haven't really seen a lot about Jules, but she seems like a very devoted wife and mother, so this is very sad news. And it's such bad timing since she is newly in the spotlight. Now I'm going to be watching these RHONY episodes looking for signs of strain in the marriage.
CLICK "CONTINUE READING" FOR MORE
According to a report from E!, "They were having issues before the show but I think pressure from filming clearly put a strain the marriage. It brought things to a head." Yeah, putting your life on display for millions of viewers probably isn't the best thing to do if there are existing problems. But then again, it could have actually been a very smart move for Jules to set herself up to be able to provide more for her children in case the couple split.
Could this by why Jules seems so sad and stressed without explanation on the show? Or is she just not getting enough screen time for us to know what was really going on?
I imagine that we will hear a lot more about this and if we do not see much on the show- I am pretty positive that Andy Cohen will bring it up at the reunion show. Hopefully, the Wainstein family is doing alright these days.
TELL US- ARE YOU SURPRISED THAT JULES AND MICHAEL ARE DIVORCING?
[Photo Credits: Bravo]
Save
Save
Save
Save
Save