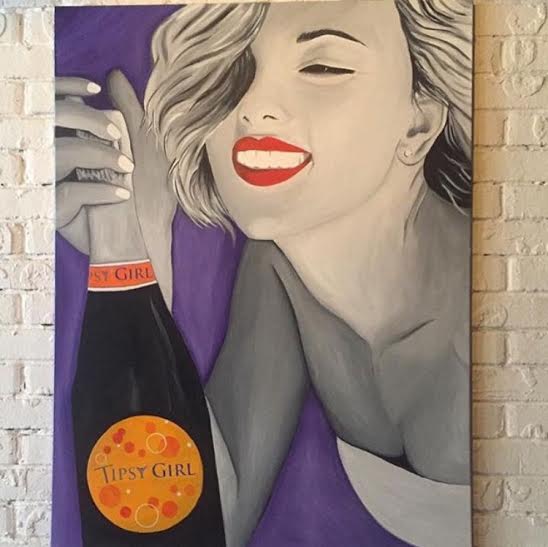 Bethenny Frankel flipped out when Sonja Morgan decided to come out with a line of proseco called Tipsy Girl. The wording hit a little too close to home for Bethenny and on top of that Bethenny was sort of mentoring Sonja on how to succeed in business so the surprise announcement felt like a portrayal.
Everyone in the Real Housewives of New York cast has sided with Bethenny and they all tried their hardest to make Sonja abandon her entrepreneurial efforts, but Sonja won't budge. Sonja is one of my favorite housewives, but she is really fighting an uphill battle. And as if she needed another reason to throw in the towel, it looks like Tipsy Girl has ripped off another alcohol brand!
CLICK "CONTINUE READING" FOR MORE
Bethenny is going to have a field day with this one-as if she needed any more ammunition to unleash on Sonja. Peep the painting that was posted on the official Tipsy Girl Instagram– because yes, that account does exists and things have actually come this far with that "brand." It's a beautiful painting, but it might look a little bit familiar to you. The Tipsy Girl account wrote, "Thank you @juliatitova3 for another great painting for our west village nyc location #tipsygirlnyc #tipsygirl #teamsonja @nycrestaurateur."
Now check this out. No, your eyes aren't playing tricks on you.  I did not copy and paste the same exact image. It's an image from a 2011 campaign for the champagne brand Moet featuring Scarlett Johansson.
Don't they think patrons will recognize the image when they visit the restaurant?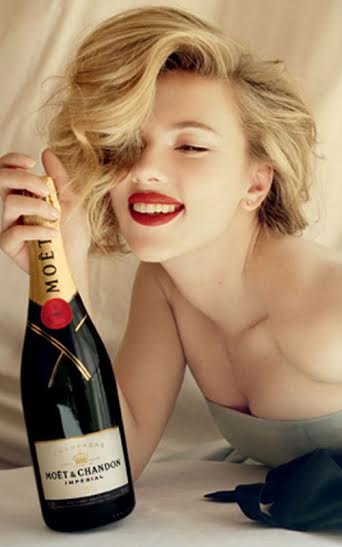 I would like to give the artist the benefit of the doubt, but come on. That is way too similar. It is exactly the same thing other than one being a photograph and the other being a painting. Well that and the logos on the bottles are slightly different, but you get what I'm saying. 
I wonder if Moet is going to pull a Bethenny Frankel and clap back at Tipsy Girl. God, I hope so. But what I really want is for Bethenny to shade the brand with some sort of response. I would also love to see the brand justify this one. And I would lose it if Scarlett Johansson made some sort of comment. Where has she been?
UPDATE: Tipsy Girl shared this on Instagram:
TELL US- DO YOU THINK THAT TIPSY GIRL RIPPED OFF MOET? (OBVIOUSLY)
[Photo Credits: Instagram]
Save
Save
Save
Save
Save
Save