Well, the foxes in the Kardashian hen house continue to infiltrate, and by that I mean Amber Rose! Yesterday morning Rob Kardashian and Blac Chyna welcomed their daughter Dream Renee Kardashian, born by C-Section. One of the first to meet the newest Kardashian lady was Amber, the very notorious ex of Rob's very, very annoying brother-in-law Kanye West.
"A Dream come true #DreamKardashian," Amber wrote alongside a sweet pic of her holding Dream (above).
CLICK THE CONTINUE READING BUTTON FOR MORE!
Rob and Chyna also shared photos and a video of Dream. Rob decided she is the spitting image of his late father Robert Kardashian but has Kris Jenner's haircut.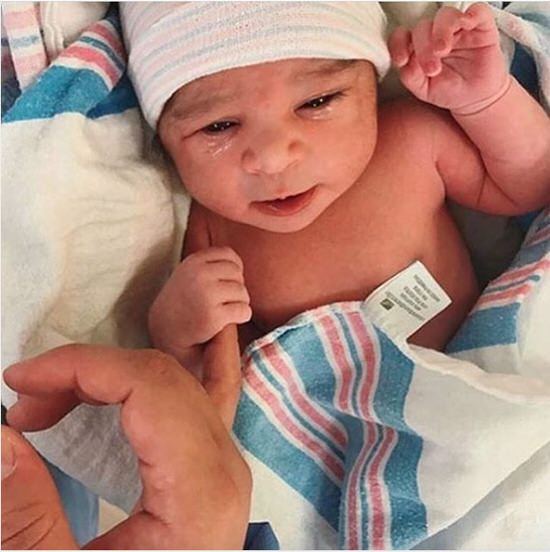 "Today was amazing 🙂 I am so lucky!! Thank you @blacchyna for having our baby and being so strong ! I love you so much and can't wait to see her get older day by day with you Chy! I love you and Dream so much and Appreciate both of you  know everyone saying that's my twin but that's def your nose Chy lol," gushed Rob. [Credit]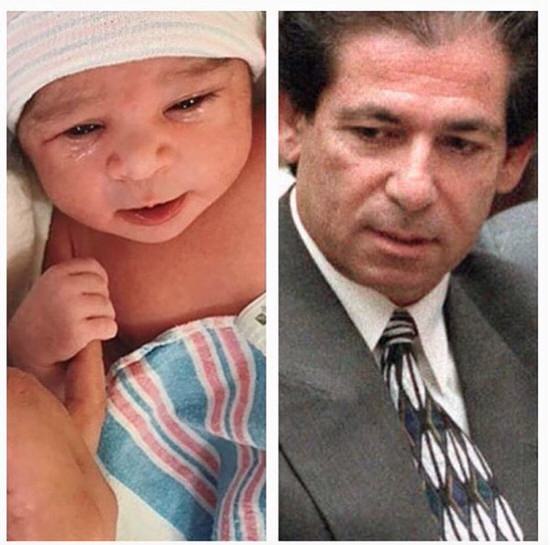 "She's an exact copy. Pops sent us an angel. It's truly a blessing. He's happier than anyone on this day I'm so happy and thankful." [Credit]
Some of Rob's sisters also reacted to the birth by tweeting their congratulations and excitement. Khloe Kardashian literally hopped off a plane from Cleveland and raced to the hospital in time to meet Dream.
RELATED – Would You Pay $8M For Sex Tips From Amber?
Kris was in the delivery room and is beyond thrilled to welcome her newest grandchild, her 6th! Her boyfriend Corey Gamble, who incidentally shares a birthday with Dream, was also present for the birth, as was Chyna's mother.

"My new niece is absolutely stunning!!! So thankful I was able to land in time to witness this miracle happen! Praise God!" tweeted Khloe.
RELATED – Chyna's Pregnancy Nightmare – Cheating On Rob?!
Kylie Jenner also shared in the joy. Chyna also shares a son with Tyga. Kylie, Tyga, and Chyna have agreed to put their differences aside for the sake of the children. The children other than Kylie.


Not celebrating were Kim and Kanye. Instead of posting any sort of message about Dream's arrival, rumors are that Kanye tweeted out naked photos of Kim them deleted them.
Rob & Chyna's Baby Special will capture all the drama and airs Dec. 18. So yes, obviously, cameras were present at the hospital.
Congratulations Rob and Chyna.
[Main Photo Credit: Instagram]