Photo courtesy of Kathryn Dennis
On tonight's Southern Charm, Kathryn Dennis got a chance to sit down with Craig Conover to explain the changes in her custody arrangement. Up until now, fans have heard ad nauseam that Thomas has full custody, and Kathryn has no access to Kensie (Kensington Calhoun Ravenel) and Saint (St. Julien Rembert Ravenel). But tonight, we learned that all of that changed back in the early fall, despite quotes in the press to the contrary about Kathryn not having any custody of the children.
And even Thomas admitted, albeit just to Whitney Sudler-Smith, that Kathryn indeed had passed her test, and was seeing the kids once again. But for all of his claims that he wants Kathryn back in the lives of the kids, it sure doesn't seem that way. Episode one of Southern Charm, season 4 featured Thomas Ravenel telling everyone that Kathryn was refusing to take a drug test because she knew she would fail, yet when she passes, and gets the kids back, he only tells Whitney, who seems as if he could care less about Kathryn and the kids. Truthfully, Whitney seems as if he would rather not be on Southern Charm at all.
CLICK "CONTINUE READING" FOR MORE
So, for all of you keeping Southern Charm score at home, this is the way things go. Filming started at the end of August, near Labor Day, when Kathryn had just returned from Malibu rehab, and according to Kathryn, she came home clean, and stayed that way. Filming wrapped before Christmas, and through most of February, Kathryn had visitation every other weekend with both kids.
Southern Charm season 4 did not start airing until April, so what fans are seeing now, happened over six months ago, and obviously a lot has changed, as is being seen on social media. On Bravo reality shows, I'm told that whether you are a real housewife or a charmer, you get to see the episode in advance of it showing on its given night, so that is what likely gets Southern Charm cast members ranting on social media in advance (though they are told not to.
Though Thomas seemed to want to keep the change in custody, and the information that Kathryn had passed her drug test hush-hush, Kathryn got the chance to sit down with Craig, who, let's face it, is the voice of Charleston, and tell him the news that she would be able to see the kids "for two weekends a month."
Unlike most get-togethers on Southern Charm, Kathryn asks for water, and Craig has a Coke. But of course, Craig could not help himself from reporting that in his opinion, Thomas' parenting at the polo match left something to be desired, as "the help" had the kids, and Thomas could not be bothered to greet the kids. While it seemed that Craig totally believed that Thomas should have done things differently, it seemed that it was also Craig's way of endearing himself to Kathryn
RELATED: Craig Conover Shares His Side Of The Bar Exam Story; Predicts Fans Will Side With His Girlfriend Naomie Olindo This Season
But in terms of "new Kathryn" we got another glimpse, as she sipped her water with Craig. Kathryn explained that she skipped Naomie's fundraiser because it was at a bar, and also, let's face it, it would likely be filled with people like Landon and Thomas, who in the past, had set her off. Even her detractors have to admit that it was mature of Kathryn to skip an event that would likely get dicey.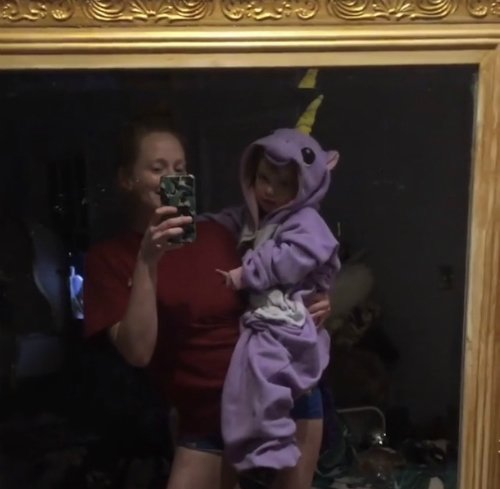 And it seems that we will find out that the same is true for Shep's birthday party at sea. As the Southern Charm faithful know, last year Shep was furious that Landon didn't invite Kathryn to his birthday party roller-rink disaster. But this year Kathryn opted out, as a booze cruise, trapped at sea with Thomas and Landon seemed, well, like it could end up being an episode of CSI Charleston.
But in other news, the previews for next week show fans that they will finally get to see that confrontation between Kathryn and Jennifer Snowden, as what seemed like a friendship of convenience is officially over, and word is that there will be tears. Naomie finally seems to take Shep and Cameran's advice, as she asks Craig if he really wants to be a lawyer, and Thomas is feeling nostalgia for a time when he could walk into a Charleston bar, in his tight white jeans, and get everyone's attention. He tells Whitney he has lost his mojo, but if social media has anything to say, he won't find it in white jeans.
TELL US– ARE YOU SURPRISED TO HEAR CONFIRMATION ON SOUTHERN CHARM THAT KATHRYN REGAINED VISITATION OF KENSIE AND SAINT?