On this week's episode of Teen Mom OG, Amber Portwood puts her fists to good use for charity. I guess she picked up some moves from her stints behind bars. Who says, one can't turn lemons into to lemonade and move forward in a positive way?
Amber is still struggling with her bipolar depression. She is going to the gym to help her cope. Her boyfriend, Andrew Glennon, gets an email about a charity boxing matches. He encourages Amber to participate. I really hope he isn't managing Amber & her career. Yes, I know, I know the word "career" sounded funny even as I wrote it, but you all understand what I mean.
Andrew and Amber go to LA for a few days to speak with a boxing coach. She participates in a match. I don't think Amber will be a professional boxer anytime soon, but she actually looked pretty good in the ring. Maybe it's a good thing for her to channel her issues into something healthy. She seems genuinely happy this season. Hopefully, she stays that way.
After the match, Amber thanks Andrew for being such a good guy and making her happy. I will consider her statements, but the jury is still out on Daddy Andrew. I don't know if it's editing but he always just looks like a creeper very reserved every episode.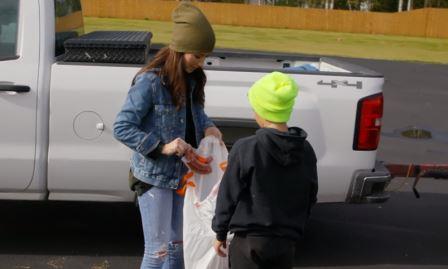 Bristol gives her soon to be ex-husband, Dakota Meyer a break. She sets her sights and frustration on her ex, Levi Johnston. He hasn't signed a contract for their son Tripp to receive payments for his appearance on a dance competition show. Levi claims he has no interest in the money. Bristol explains that money can't go into Tripp's trust without both parents' consent.
Levi claims he only originally received the signature portion and not the full paperwork. He claims he only got the full contract four days ago, not for weeks as Bristol claimed. If this is true, Bristol definitely was trying to spin the narrative. Hmmm, sounds familiar. I'm sure Dakota was somewhere thankful he has a bit on reprieve.
At the drop off for Tripp in Alaska, Levi actually comes bearing gifts and money. He gives Bristol half of Tripp's ticket to come to Alaska and some homemade caribou sausage. Who can stay mad when they are being wooed with caribou AND money? I guess Bristol because she mentions the document. Again.
Levi says he has read the contract and will get it to her before they leave. How long does it take for someone to read a paper and sign it? By the time of the meet up I was so tired of hearing about it, I was just as annoyed as Bristol was when he didn't have it.
Catelynn is worried about Nova now that she is going to be leaving home again to participate in a show about adoption. Given the attachment Nova has to Catelynn post-rehab, both Tyler and her worry about how Nova will react when she leaves.  I was happy to see Catelynn sit down and actually explain to Nova why she was leaving and when she was coming back.
Catelynn worriesTyler is unhappy, since he is pushing her to do couple's therapy. He asks her to fill out a marriage questionnaire while she is away in New York. Tyler meets up with his mom and discusses Catelynn's resistance. Tyler wants to do couple's counseling where they each have their own personal therapist with them in a joint counseling session.
While in New York, Catelynn talks with a producer and reveals she actually filled out the questionnaire. Some of the problems include differences in how they communicate. She doesn't feel like it's anything huge or detrimental to their relationship. Does she not watch the show? Her mind would be blown by some of Tyler's actual thoughts.
Catelynn and Tyler have the dreaded conversation to address their plethora of problems. Tyler feels like they are now at a point where they need to actually start taking the steps to make things better. It's clear Tyler is near his breaking point. He admits that he is not really happy. You can see the fear in Catelynn's eyes in response to that comment. She suggests they complete counseling and go on a couple's retreat to start the healing process.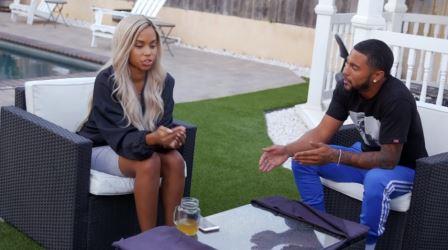 Cheyenne talks with her family about her issues with co-parenting while having a boyfriend who is not the father. Why does no one in her family actually tell her how her actions could make her boyfriend feel and suggest ways she can compromise?
Zach feels like Ryder's father, Cory Wharton is more a priority than him. Finally, Zach is starting to verbalize what we all are seeing every week. He feels like if the shoe was on the other foot, she wouldn't be okay being second to another woman. He is upset that Cory wants Cheyenne and Ryder to fly out to his family in Michigan; he wants to be able to come on the trip or for Cheyenne not to attend. Of course, Cheyenne isn't having that which leads to their break up for the thousandth time. I could care less at this point. She is clearly still hung up over Cory and it's obvious. Someone, please flash a camera in Zach's face so he can truly GET OUT of this one-sided relationship.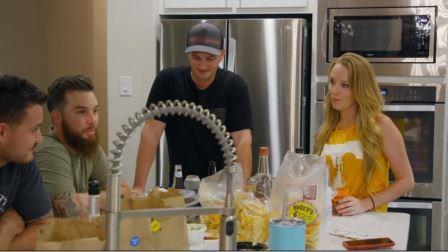 Jen and Larry stop by to pick up Bentley and they ask can he come to Atlanta with them next week but Maci already has plans for the family to visit Taylor's family in Texas. Although Maci has had a better relationship with them since they told her Ryan was in rehab, she wants Bentley to come with the family because they rarely get to see Taylor's parents. At least this time, Jen wasn't left standing awkwardly outside and everyone seemed cordial.
While in Texas, everyone enjoys family time, Maci still feels bad she had to say no but hope Bentley's grandparents understand. The producers discuss this with Jen and Larry and they say they want Bentley every weekend, but understand that isn't always possible and that they are just the grandparents. Seems like both of these families are working to rebuild now that Ryan is in rehab, but I hope he doesn't come out and destroy the mutual understanding that Maci and everyone have come to at this point.
DO YOU THINK CHEYENNE AND ZACH WILL STAY BROKEN UP? WILL TYLER AND CATELYNN'S MARRIAGE SURVIVE COUNSELING?
 [Photo Credit: MTV]