On this week's episode of Teen Mom OG, in part two of the reunion, hosts Dr. Drew Pinsky and Nessa Diab, sit down with the OG's as well as their significant others and families. This episode we get a little more in depth as we finally get to hear the families perspective on this season. We even get more insight on Cory Wharton's thoughts on Cheyenne Floyd and a possible relationship.  She admitted in part one, she would be ready to have a relationship with Cory, but she knows he is not interested ready (for anything other than sex).
Andrew Glennon looks awkward and nervous when he asked about his thoughts on Amber Portwood's thoughts of suicide. He shares that it is scary, but he needs to do more research and talk and listen to Amber to help her through her depression. When talking about being a new father, he begins to cry thinking about how his son makes him happy.  Gary Shirley and Kristina Shirley join the stage to discuss co-parenting.
They claim co-parenting is going well and Leah is doing fine, but it seemed during the season (and every season) that they wish Amber would do a little more. Kristina goes into detail on her miscarriage and gets emotional while speaking about it. Amber also tears up (in an attempt to steal the attention back) when she sees how upset Kristina is and her own miscarriage. Dr. Drew commends them both for sharing their stories about losing children for others that may need to hear it.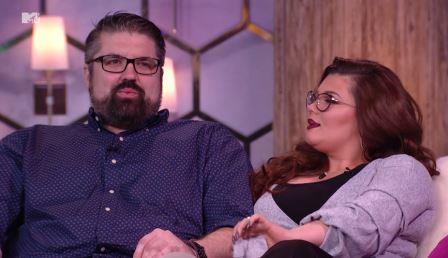 This season we watched Gary search for his father with a private investigator. Through his efforts he actually found his biological dad, Mike Jackson. His dad reveals he didn't know that he had a son. Gary shares that he inherited five siblings from this meeting. When his dad is asked how he feels about the discovery, he says his kids are excited because of the show. Insert side eye…  But he does seem to genuinely want a relationship with Gary to some capacity. Gary shares isn't going to say I love you right away, he is has to process his feelings and get to know him. Hopefully his father has the best intentions; I know Gary has searched to find this missing link for quite some time.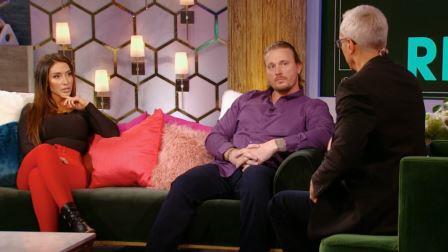 Dakota Meyer joins Dr. Drew to discuss he relationship with his ex-wife Bristol Palin. Dr. Drew asks him if he is still resentful about her leaving him at the altar, before they got married. He admits that he is and they discuss how this can be an abandonment issue. He admits that he feels that Bristol is better off without him. I think most agree he is better off without her.  When asked can they bring her out, Dakota jokes he doesn't want her to beat him up. Hmm… some jokes have a root of truth.
Surprisingly, it seems like Dr. Drew is trying to get them back together. He discloses that Dakota admitted to still loving Bristol backstage and asks does she love him. With absolutely no emotion she says she cares about him, but will never get married again. Did Dr. Drew watch the same show as us? Dakota has some major issues and he needs to find a place of happiness and peace and that CLEARLY isn't with her. They both apologize to one another and hope to get to a place where they can better communicate and co-parent.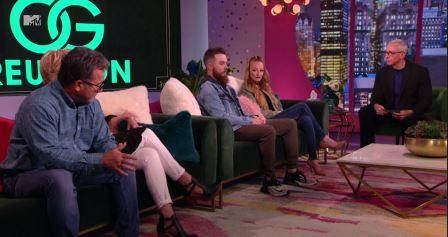 Ryan Edwards parents, Jen Edwards and Larry Edwards discuss their relationship with Maci Bookout and Taylor McKinney this season. They all want the same outcome for Bentley so they have agreed to try and be on the same page.  When asked what can they improve, Jen feels that Maci and Ryan have issues with trust and need to work some things out. Who can blame her for not trusting a spoiled drug addict?
Taylor talks about when Ryan threatened to shoot him and their social media feud. He wants to be able to sit down with Ryan one day and talk things out. They went through a very rough patch marred with insults, threats and Twitter fingers. But it seems like this family is communicating better which is great, because I think they all have good intentions. Maci has even decided to lift the restraining order on Ryan when he returns home.  Let's just hope Ryan gets with the program and doesn't mess up the progress that has been made in his absence.
Cory and Cheyenne join the stage and the hosts jump right into the topic of them hooking up. Cory responds that it's here and there, mostly when they are in New York. Sure, it's just NY…  When questioned further, he doesn't want to ruin the great relationship they have by taking things any further. He likes that they have great relationship with their families and co-parenting and he doesn't want that to change. Cheyenne please move on with your life! You can be friends and co-parents without being in a relationship.
Dr. Drew reminds Cory that Cheyenne will eventually move on and have a family with another person. Cheyenne questions if she is truly waiting on Cory.  Both hosts bring her to reality and say that it's clear. She has a fantasy of them getting married and having a family with her child's father. She refuses to admit she is in love with Cory because she doesn't want to give him the satisfaction. When pressed, she admits she loves him.
When Cory is asked the same question, without hesitation, he states he doesn't love her.  When talking about his daughter, Cory gets really emotional and says he wants to have that same type of love for his wife one day. Nessa basically tells Cheyenne to move on with her life. I wish her family would tell her the same, instead of encouraging this obsession and manufactured feelings they are creating for Cory. This is only making Cheyenne feel more comfortable with her questionable actions. No one can deny they both are great parents, but I don't think they belong together.
Tyler Baltierra's father, Butch Baltierra has joined the reunion for the first time in history, due to his stints in jail and drug abuse. He is joined by Catelynn Baltierra, Tyler and his mother to discuss his recent stay at rehab. Tyler's mom is happy that Butch was at least able to help his daughter ,with her issue with drugs and supporting her being sober.  Tyler's sister, Amber joins the family and looks healthier than we have seen her ever. She has been sober for seven months after going to rehab for several months.
Nessa asked her the million dollar question, why did she trash Catelynn and Tyler's home. She says she did it because she just didn't care. She claims her kids were not in unsanitary conditions, she broke a window and things just looked bad. Chile please… please rewind the tape back on that house.  She is either delusional or just is accustomed to living in nasty homes. That house looked like it could of have been on TV show Hoarders.
Tyler makes his true feelings known while talking about how everyone in his family is sick or has a problem. He thinks they all get a pass because of their issues and can do whatever ever they need to do to work on themselves. But when he needs to do the same, there is instant backlash. Dr. Drew lets him know  that he has an illness as well, it's called codependency. He becomes very defensive and says he is done and he is taking care of himself from now on. Catelynn of course is inwardly crying, but is scared to move an inch for fear it will be interpreted as lack of support.
I honestly feel like Tyler needs some time to get himself together before he has a complete meltdown. His family needs to also stop putting everything on him and start trying to figure things out for themselves. It is very hard to have the weight of your whole family, on one person's shoulders.
At the end of the show, they show all of the families with all of their children. All of the kids are super cute and they seem to be thriving despite the dysfunction. Baby Ryder seemed to have the most fun onstage out of everyone; the cameras and people didn't deter her good time.
TELL US –DO YOU THINK TYLER WANTS TO STAY MARRIED TO CATELYNN? DO YOU THINK AMBER AND BUTCH WILL STAY SOBER? WILL THE TRUCE LAST BETWEEN FAMILIES WHEN RYAN RETURNS HOME FROM REHAB? DOES GARY'S DAD GENUINELY WANT A RELATIONSHIP WITH HIS SON?
[Photo Credit: MTV]