Last night's episode of 90 Day Fiance is one portion of what we have ALL been waiting for!!! Forget the lovey dovey fluff and the smoke and mirrors. Let's get down to business! I want to know what was happening behind the scenes. Don't we all, just want to know if our suspicions were right?  This is always the highlight of the season for me.
Tonight's episode promises some drama with a few surprise guests. The cast will look back at some of the most intense moments of the season. We will also find out, where things stand now with the couples. Let's discuss all the juicy details in the 90 Day Fiance recap!
Tania, 29 (Colchester, Connecticut) and Syngin, 29 (South Africa)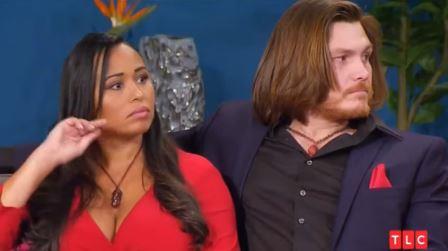 After a car accident, Tania Maduro broke her leg and is forced to attend the reunion on crutches. However, her predicament does not keep her out of the hot seat. She asked about why she decided to go to Costa Rica for a month during her 90 days with Syngin Colchester. Tania states again that she had already postponed the trip for two years. Okay, in my mind what would be another year, if that is the case?
Many of the couples could not understand why Tania would put a trip over her fiancé. Tania goes after Robert, reminding him that he only shared 8 hours with Anny prior to her coming to America. She and Syngin were in South Africa for 9 months together.  Apparently, she forgot Robert wasn't the one to take things lying down. He accuses Tania of judging him which she denies in a passive aggressive manner. Sigh! The reality is everyone is judging everyone.
Tania adamantly claims that she and Syngin made the decision about Costa Rica as a couple Hmm… I don't think he knew that flirting and not checking in with him were a part of the deal. I still don't know if she was truly there for work or a vacation. It's clear Syngin felt abandoned while she was gone.
Then the question of children comes up. Tania was very adamant at the beginning of the season about a two-year plan to have kids. The discussion is still taking place and remains unresolved.  The host asks would not having children in the near future be a cause for divorce. Syngin admits that it could be a reason they part while Tania says she is waiting for them to figure out things. Anna Campisi  has the nerve to ask why they would still get married, if that is the case. Ummm, excuse me; did she not marry a man who hid her kids from his family?
Soul mate gate is addressed and we find out that the ex, Tania was referring to as being  her true soul mate was a boy she had known since she was 11 years old. She now believes in multiple soul mates and is just trying to figure herself out. She tears up and states "I don't need the world to understand me. I just need him to understand me."  Well let's all hope Syngin understands her, because I didn't most of the season.
Emily, 28 (Portland, Oregon) and Sasha, 31 (Russia)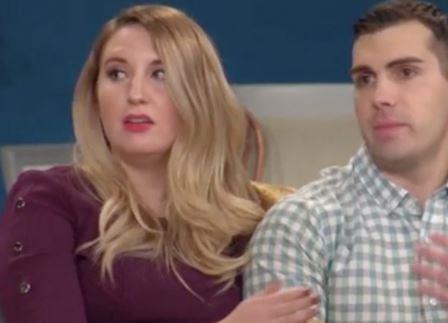 When the subject of past relationships is brought up, of course, Emily and Sasha are featured. A clip of Emily meeting one of Sasha's ex-wives is immediately shown. Emily thinks Sasha's the ex-wife is a "negative person" because she was warned about Sasha's infidelity. Although the two claim they didn't start a relationship until Sasha was separated, they did meet while he was married. Emily is lucky all she got was a warning.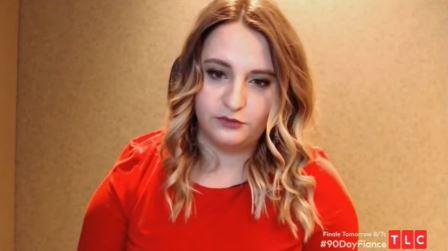 Then things get extra messy, I love it!  The host brings out Emily's sister, Betsy via video call. She is asked "Do you think Sasha fat shames Emily?" Betsy emphatically agrees and claims Sasha only cares how Emily looks and not about her actual health. Betsy and Sasha go back and forth on his qualifications to determine someone's health. I think Betsy is also still mad that her brother in law threw away all of her food and put her down as well.
It's clear that Emily feels pressure to lose weight after having her first child. She admits that she doesn't like what she sees when she looks in the mirror. I'm sure Sasha is only adding to that negative self-image by the day.  Tania reminds Emily she is beautiful. Finally, it comes out that Emily's weight is affecting their relationship. Also the fact that she works full-time, has a baby and is just exhausted. Before a commercial break, Emily tells Sasha that she's shaking and it might be from not eating enough. Wow, an intervention may be needed ASAP. Emily it may be time for you to love yourself more than Sasha.
Michael, 41 (Greenwich, Connecticut) and Juliana, 23 (Brazil)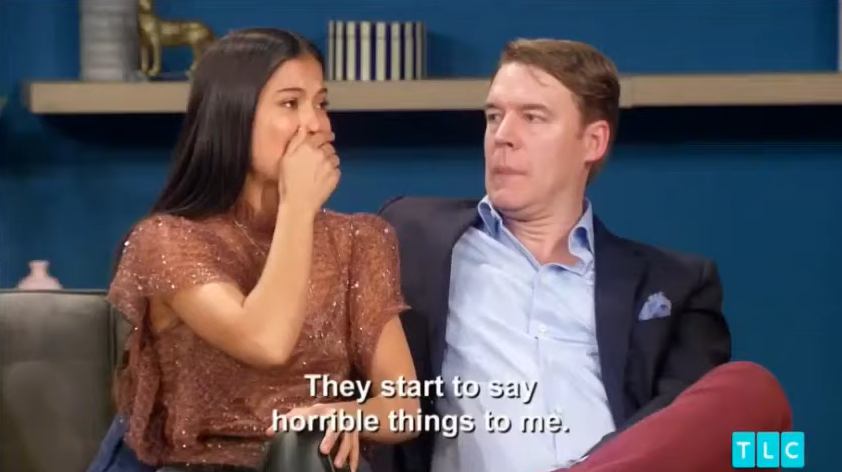 Juliana Custodio  feels guilty she is better off financially than her family in Brazil. Although, she pays for their housing apparently they haven't spoken to her since she moved to the U.S. She gets emotional and begins to cry just talking about her the situation. This is so sad that her family has basically abandoned her now that she has a better life.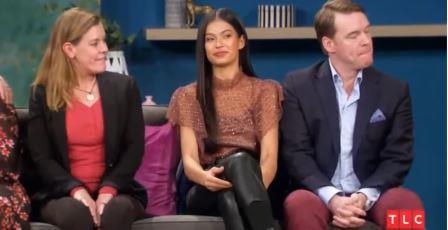 Michael Jessen's ex-wife Sarah discusses why they got divorced. Basically Michael had a midlife crisis and there was some "emotional" infidelity. He admits to sending flirtatious texts, but says nothing more happened until he was officially divorced and Sarah agrees. Juliana and Sarah hold hands throughout the segment.
These two have gotten very close, Juliana thinks of her as a best friend. I had my doubts about this couple in the beginning, but I think it's beautiful the way the family has blended. Max and CeCe steal the scene when they arrive on stage and talk about how much they enjoy having Juliana as a step-mom.
Robert, 41 (Winter Park, Florida) and Anny, 30 (Dominican Republic)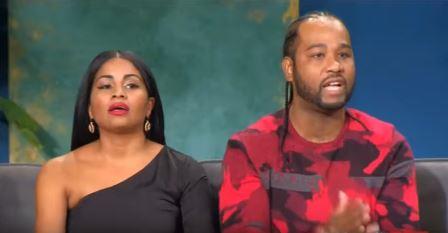 The host inquires about money in relation to Robert and Anny's relationship. Robert claims he chose not to move into a larger apartment because their current home is across the street from Bryson's school. Chile, please! First the excuse was because you had already resigned your lease. The real reason he hasn't moved is because he can't afford to do so, otherwise who would opt to live in such a small space with three people. But Robert lets everyone know he and Anny have no issue finding private places for their sexy time.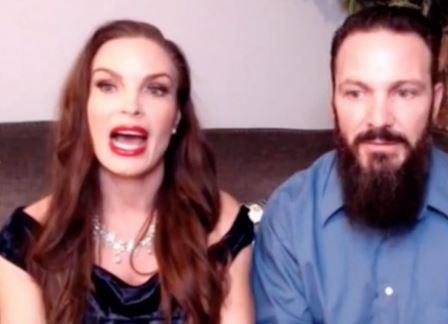 Things get really awkward when Bryson's grandparents are added to the conversation via video chat. Annie reveals she was so hurt by porn star granny Stephanie's birth control comment because she has reproductive issues. The grandparents make a joke about how fertile Robert it's very uncomfortable.
Apparently off-screen, there have been threatening texts between Robert and the grandparents. The video chat is shut down by the grandparents in a fit of rage after the question of why Bryson hasn't seen them recently is brought up. Robert reveals after a devastating apartment fire, Stephanie refused to let Robert and Bryson stay with them. Given the way these people acted all season, I don't think I would want to stay with them for any period of time.
Anna, 38 (Bellevue, Nebraska) and Mursel, 38 (Turkey)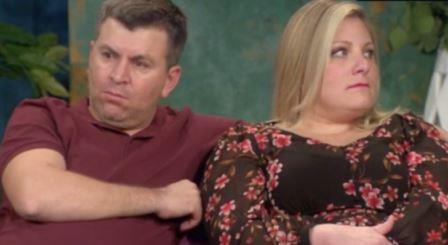 The host and the rest of the world are amazed at how Anna and Mursel Mistanoglu fell in love without being able to speak the same language. Anna claims they both can speak a little English and Turkish, nobody who watched this season believes that. If sobbing every day and basically playing charades to speak is their idea of communication, who am I to dispute it.
Anna begs Mursel to show that he can speak English. She prods him to say some sentences as if he is a child. She is obviously embarrassed; I even cringed a bit for her. The situation with Mursel and Anna's son is still strained. Anna's eldest, Joey gets upset whenever the younger sons call Mursel "father."
I think Anna needs to understand the damage she did by accepting her children being a dirty secret to her husband's family. These children knew that they were being hidden and their mother was lying about their existence. It's not unreasonable that the son who is old enough to understand would be hurt and angry.
Mursel wants to have a child with Anna, which will definitely be more drama. Anna can't carry a baby and would need a surrogate, which is illegal in Turkey. Anna says they're not planning on telling Mursel's family for that reason. Okay, did they learn nothing all season? Are they unaware this show is filmed on national television and his family knows of his participation?

Don't worry this is just part one, we have a several other couples to discuss in Part Two of the Tell All.
TELL US- DO YOU THINK SASHA IS PRESSURING EMILY TO LOSE WEIGHT? WERE YOU SURPRISED BY ANY REVELATIONS DURING THE TELL ALL? SHOULD ROBERT LET BRYSON'S GRANDPARENTS SEE HIM? DO YOU THINK MURSEL AND ANNA HAVE REAL CONVERSATIONS WHEN THE CAMERAS ARE GONE?
[Photo Credit: TLC]