Last night's episode of 90 Day Fiance Before The 90 Days was full of disappointment and goodbyes for many. I'm still confused why these people are clinging to these relationships so desperately. There is clearly a multitude of issues that are just being ignored. Others have decided to run while they had the chance. Either way I am still thoroughly entertained!
David tries to get closer to Lana. Avery Warner says goodbye to Ash Naeck. Geoffrey Paschel finds himself caught in the middle of a sticky situation. Stephanie Matto reunites with her mom. Drama ensues when Lisa Hamme meets with Usman Umar's elders. Let's get straight into the recap!
David, 60 (Nevada) & Lana, 27 (Ukraine)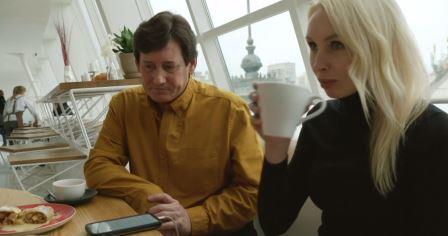 After 7 years of talking on the internet and 4 failed attempts to meet, David finally gets to take Lana on a date.  Whew, this is one awkward encounter. Everything from the lack of communication to the stalker stare David keeps giving her is enough to make even me, uncomfortable. In a post interview, Lana admits she loves to get money and gifts from David. She declines to give an amount she has collected over the years when asked. When David confesses that he hired a private investigator, she immediately wants to go home.
After scaring Lana off the night before, David has managed to secure a second date. Once again he shows up in that horrible leather trench coat. Ugh! While David is planning their marriage in his mind, she seems to be counting the minutes until she can leave. David takes her bowling and places a friendly wager to attempt to get a kiss. Given that he was once a professional bowler, we may be forced to witness it. When he goes in for the kill, she looks alarmed. In a post interview, Lana claims she wants to get to know him better, before anything physical. I guess that means it will be another 7 years before their next visit. She has already made it clear that she is too busy to spend too much time with him. Oh David, wake up man! I'm sure you can find another mail order bride who has a sense of urgency and better acting skills.
David takes Lana to a romantic dinner to discuss their future. He is convinced that she is the woman for him after meeting her. When he talks about getting engaged and asks her to go back to his hotel room, Lana declines both. She asks him for more time to decide if she is willing to marry him. So… sounds like the answer is no.
Geoffrey, 41 (Knoxville, Tenn.) & Varya, 30 (Russia)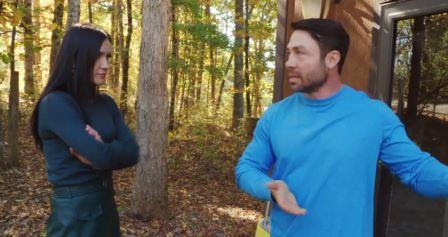 When we last left Geoffrey he was shocked to see Varya Malina  at his front door. She is just as shocked to see his new love interest Mary, inside the house so early in the morning. SMH… What a tangled web we weave, when you already replaced your Russian ex-girlfriend with a rebound. Varya is infuriated that Geoffrey already has replaced her so quickly. Mary is caught completely off guard when she is met with Varya's ire and Geoffrey's indifference to the situation.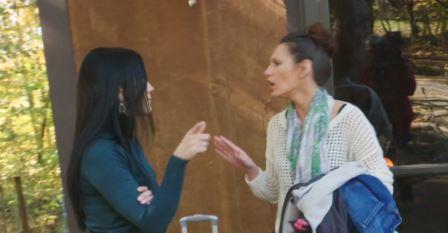 Geoffrey is definitely enjoying having two women fight over him. When Varya is finally admitted entrance into the house, Geoffrey questions why she didn't call before she came over. While he is still confused about his feelings, she wants to revive their relationship. If I were Mary I would never speak to him again. The way he handled the situation made me feel so bad for her. How embarrassing to be used on national television, especially by one of your best friends.
Geoffrey takes Varya to meet his friends for drinks. He tells them what happened when Varya and Mary encountered one another. I'm not sure this was the smartest idea, considering these are also Mary's friends. Things get even more awkward when Mary shows up to join the fun. I can't wait until next week to see how this unfolds. Hopefully Mary finds a cute guy at the bar to flirt with.
Stephanie, 29 (New York) & Erika, 24 (Australia)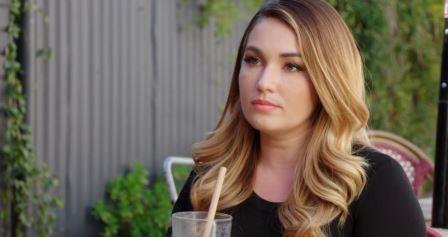 After spending weeks arguing, Stephanie is finally on her way back home, all by her lonesome. Erika Owens hasn't spoken to her since they broke up and was kicked her out of their hotel room. Honestly, I think Stephanie has some emotional problems. You would have to be crazy to argue every day and think someone is going to keep turning the other cheek.
When Stephanie arrives home, her mother can sense something is off. She still isn't comfortable telling her mom the full truth about her trip and her sexuality. I am not sure if she ever will be. Personally, I believe she broke up with Erika, just so she didn't have to reveal her secret.
Lisa, 52 (York, Pa.) & Usman "SojaBoy," 30 (Nigeria)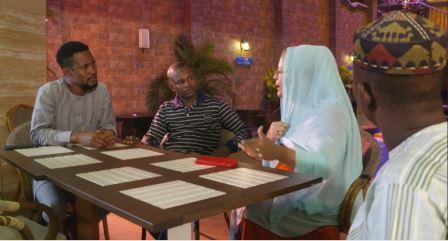 Lisa and Usman are still fighting ever since the text messages between him and another woman were discovered. Now she is demanding that he properly propose, before their wedding. Hmm… maybe if this shrew would lay off the man for just one day, he would be inclined to do so. Usman surprises Lisa on one knee with a ring when she least expects it. I guess after waiting until the last possible minute, Usman has steeled himself to suffer face his fate.
Usman's family travels to meet the newly engaged couple for their wedding. It's only a matter of time before Lisa shows her true self. Usman's brothers join him and Lisa for dinner to talk. She asks her future brother- in- laws opinion on their relationship. Usman is shocked she would  bring up their problems in front of his family who may try to challenge their union. As the conversation progresses, you can virtually see smoke coming from Lisa's ears. Everyone is speaking calmly, but they get the see the real Lisa when she begins screaming and storms away. Did she really think his family would blindly take her side? All they said is that she shouldn't expect him to be with her all day. This woman has literally flipped out on Usman's friends and brothers. Who is next, mama Usman?
Avery, 32 (Seattle) & Ash, 38 (Australia)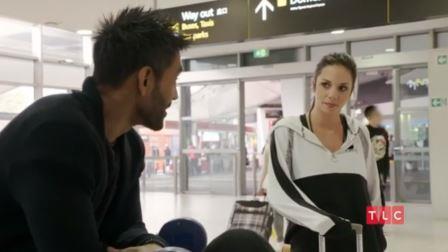 Ash and Avery discuss their plans for the future before she returns to the U.S. Neither of them wants to uproot Ash from his son at such a tender age.  But they are committed to continue working on their relationship. Although Avery thought they would be engaged by the end of the trip, she now realizes its best they wait. It's unclear when these two will see each other again. Ash may have to wait at least a year to get an Australian passport.
At the airport, Avery expresses her concern about their relationship now that she is leaving. Ash promises he will make getting a passport and visiting a priority. The distance is definitely going to be an issue. They seem optimistic now, but almost a year is a long time to wait to see someone. Sadly, that is only one of their problems.
Ed, 54 (San Diego) & Rosemarie, 23 (Philippines)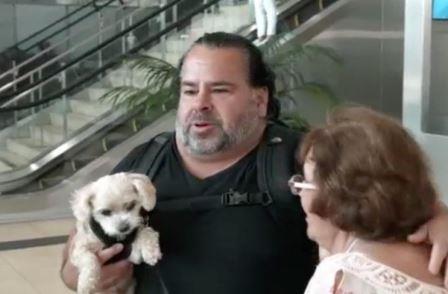 Ed Brown has returned home from the Philippines and is barely able to contain his tears when asked about his trip. He is forced to admit what happened when his mom inquires "How is Rose."  Looks like he forgets to mention how he judged Rose and her lifestyle constantly. He only recounts the portions of the story about not wanting anymore children or her past. Sorry Ed, but I don't blame Rose. He was speaking to that woman as if he didn't have things she could point out to embarrass him. SMH…
TELL US- WHAT DID YOU THINK ABOUT HOW GEOFFREY HANDLED VARYA SHOWING UP UNEXPECTEDLY? DO YOU THINK IT'S REALLY OVER BETWEEN ROSE AND ED? DO YOU THINK AVERY AND ASH'S RELATIONSHIP CAN WITHSTAND THE DISTANCE? DO YOU THINK LANA WILL ACCEPT DAVID'S PROPOSAL? DO YOU THINK USMAN'S FAMILY SHOULD PROTEST THEIR WEDDING AFTER LISA'S OUTBURST?
[Photo Credit: TLC]