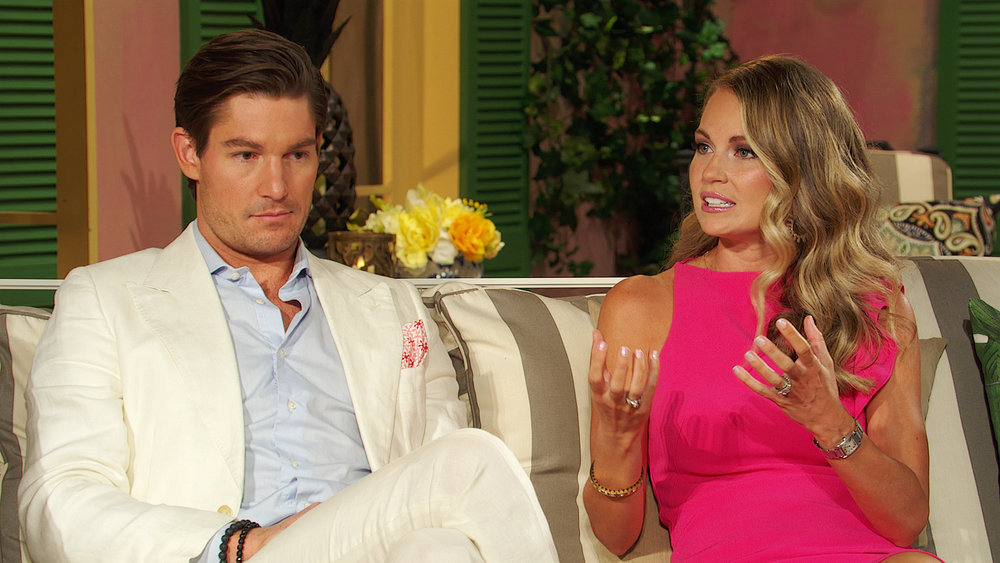 Cameran Eubanks' departure from Southern Charm felt so sudden. I couldn't ever imagine her wanting to quit the show. She really had the best gig going. She got to narrate every episode and give her two cents on everyone else's drama without actually sharing much from her own personal life. Who would ever give that up?
Well, right after Cameran announced her exit, rumors started to swirl that her husband Jason Wimberly was cheating on her. Then, almost immediately, the word on the street was that Kathryn Dennis was the one who spread those rumors for the sake of a storyline. However, the alleged mistress spoke out and said she didn't even know Cameran or Jason and denied all the rumors. After all of that unfolded, I don't blame Cameran for stepping away from the fray. Even so, her former co-star Craig Conover is "heartbroken" that Cam left.
Craig told Us Weekly, "know that she enjoyed doing it with us, you know, me and her and Shep [Rose] had been together since the beginning."
Even so, he's remained optimistic. Craig said, "So that was tough, but I have a sneaky feeling that I would be able to get her back next year, but we'll see what happens." Craig admitted that he was "blindsided" and "heartbroken" by Cameran's exit.
Craig continued, "Yeah. I mean, you know, up until a day before filming, she was going to be filming with me and then all of a sudden she wasn't, so I don't know what happened, but something happened."
Craig said Cameran "loves" filming the show "so something happened and then she didn't feel [it]." That "something" was probably those affair rumors that Kathryn spread around. Cameran denied that she quit over the affair rumors.
"Then, you know, Kathryn dropped that bomb on me, that was the craziest feeling that I've ever had on the show and maybe in life. I mean, it felt like I got punched in the stomach," Craig said about the cheating rumors. Craig concluded, "There was just so much to unpack when she said that to me."
TELL US- DO YOU THINK CAMERAN QUIT OVER THE CHEATING RUMORS? WILL CRAIG BE ABLE TO CONVINCE CAMERAN TO RETURN? WILL YOU MISS CAMERAN?
[Photo Credit: Bravo]